Master of Healthcare Administration Degree
Fully Online
Accelerate Your Healthcare Career
Our fully online Master's of Healthcare Administration (MHA) degree program is designed to meet the needs of today's healthcare leadership. In our MHA program, you will develop the extensive expertise needed to build a career as a leader in the healthcare industry.
Earn your degree in just two years.
All classes offered fully online.
Work closely with our highly-experienced faculty.
Complete a specialized capstone project in a healthcare setting of your choice.
Move your career as a healthcare leader forward.
Meet an Advisor Now
Schedule a virtual one-on-one appointment with our Master's of Healthcare Administration advisor.
Loading events...
Program Details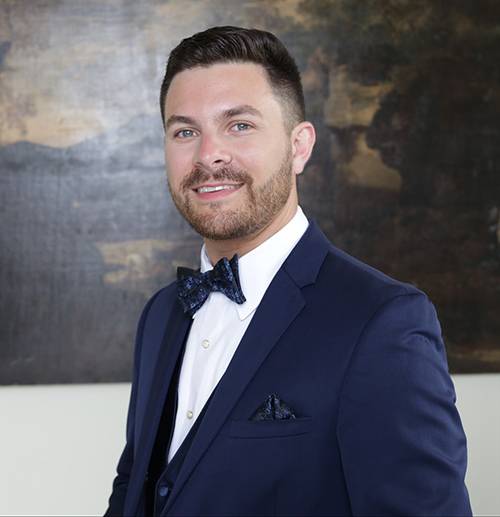 Jeremy DeMark, MHA Graduate
Lead PET/CT Technologist
Karmanos Cancer Institute
"Since graduating from the Ferris Master's of Health Administration program, I started a new position at Karmanos Cancer Institute. As the lead PET/CT technologist, I have used the skills I built in the MHA program to oversee cutting-edge cancer research studies, hire a highly effective team, and move our department forward with new technology and processes. The MHA program at Ferris has helped accelerate my career while making a difference in the lives of patients."
Career Opportunities
The Bureau of Labor Statistics projects employment opportunities for medical and health services managers to increase by 32% during the period from 2019 to 2029, much faster than most occupations. The national median wage is $100,980 per year.
The term health services manager encompasses individuals in many different positions, including healthcare executives and administrators who plan, organize, coordinate, and supervise the delivery of health care. These individuals lead change that aligns with current healthcare laws and regulations, as well as current trends in technology and services models to meet the needs of the community(s) they serve. Health services managers include both generalists (administrators who manage or help to manage an entire facility or system), and health specialists (managers in charge of specific departments or services found only in the health care industry), and executives (administrators responsible for healthcare delivery systems, or the divisions within healthcare delivery healthcare systems).