Ferris's Grand Rapids Advancement office provides the vision, leadership, and management for fundraising efforts in West Michigan. The office brings together university partners to strategically develop funding models and cohesive messaging to share with the community.
The Ferris State West Michigan Council
The vision of the council is to build a robust Bulldog community that ensures every area student has an accessible pathway to a Ferris education and a successful career. A group of dedicated volunteers, the council collaborates with the Ferris Foundation to cultivate Bulldog Pride, support Ferris' economic impact, and increase educational opportunity in the area.
Upcoming Events

Loading events...
In Grand Rapids, Ferris State University meets students "where they are". Beyond traditional college recruitment, Ferris Grand Rapids works with under-connected and under-represented communities: listening, identifying needs, and finding partners.
Since 1991, Ferris Grand Rapids has been building these bridges for the educational and professional achievement of current and future students while cultivating a vibrant and supportive community around them. This important work is not done alone, in a vacuum. Our work engages partner organizations that in turn make our programming more robust and valuable to students.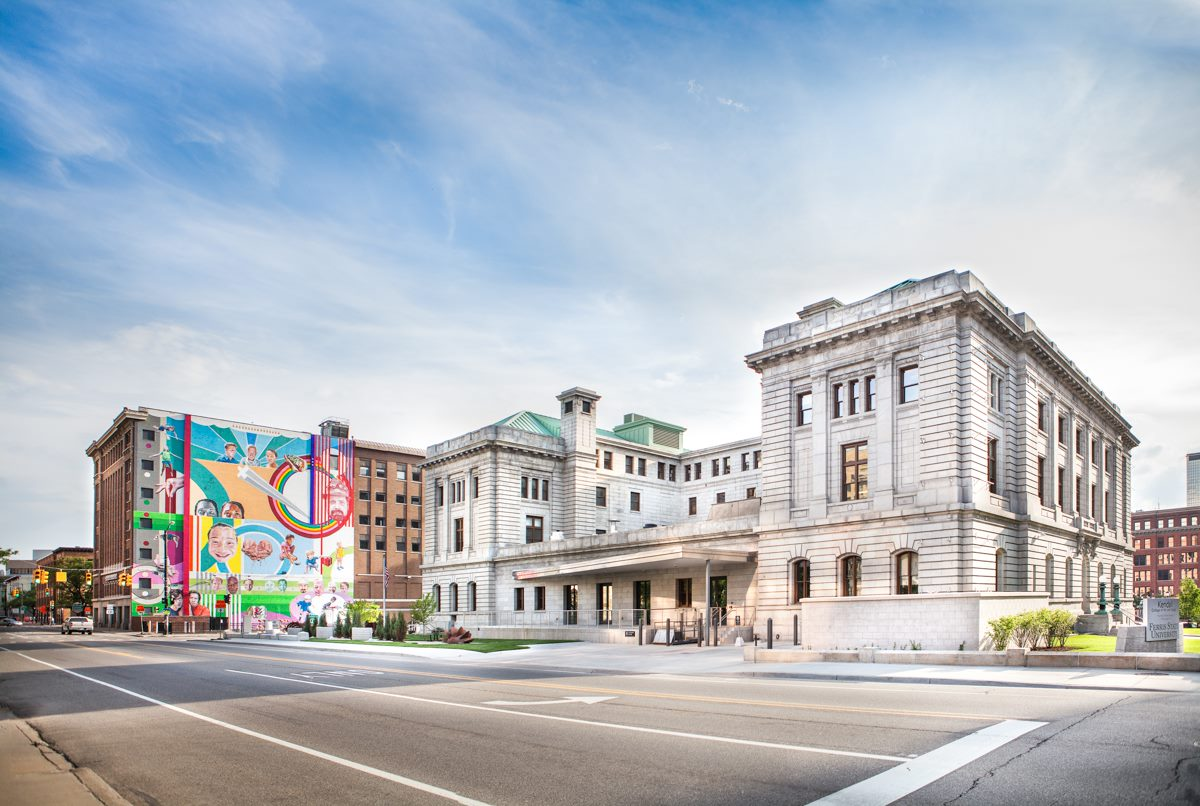 Ferris State University has laid institutional foundations in Grand Rapids for many years. Moving forward, our work will focus on our strengths:
Ferris Grand Rapids will address financial barriers with comprehensive scholarship development. Ferris Grand Rapids will cultivate a welcoming and inclusive outreach to diverse populations, meeting students of all backgrounds and walks of life "where they are".


Ferris Grand Rapids will echo the larger university's commitment to graduating students who are ready to work, emphasizing hands-on experiences and real-world skills. Through collaboration and community partnerships today, we will offer our students and the larger Grand Rapids community a head start on the agility and scholarship to adapt for tomorrow.


Ferris Grand Rapids will remain a community of learners. Collaborating in meaningful ways is dependent on the humility to acknowledge that no person or institution has all the answers. Ferris Grand Rapids is unencumbered by the restrictions of a conventional institution. Instead, we are a living, adaptive organization that is very comfortable in ambiguous space.
West Michigan Opportunity Scholarship
In the West Michigan area, there are talented students who have dire need, but aren't eligible for scholarships because they come in just under the usual scholarship GPA. The West Michigan Opportunity Scholarship broadens scholarship availability beyond those who are already high-achieving, creating a base of support for West Michigan Ferris State University students to succeed.
Contact
(231) 591-2365
420 Oak Street
Prakken 101
Big Rapids, MI 49307