2018 Pacesetter Award Winner: Kristin O'brien
College of Optometry, Optometry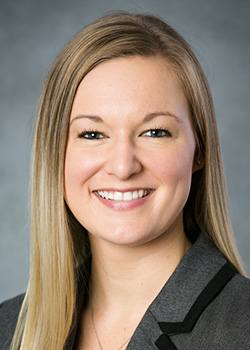 Kristin O'Brien earned a bachelor's degree in Applied Science in 2008 and a Doctor of Optometry degree in 2013 from the Michigan College of Optometry. She is a practicing optometrist who owns her own practice in Denver, Colorado.
She is a nominee for the American Optometric Association's "Young Optometrist of the Year 2018" award and has been recognized by her peers as the "Young Optometrist of the Year" by the Colorado Optometric Association in 2017 and a "Women of Influence – Rising Star" by Women in Optometry magazine in 2017.
She is a founding member of the Vision Council Young Professional Advisory Board and an active member of the American Optometric Association, the Colorado Optometric Association, and the Denver Metro Optometric Society. She volunteers with several mentorship programs, hosts networking events that actively support optometry students, and is active with Ferris' Alumni Association activities in Denver.