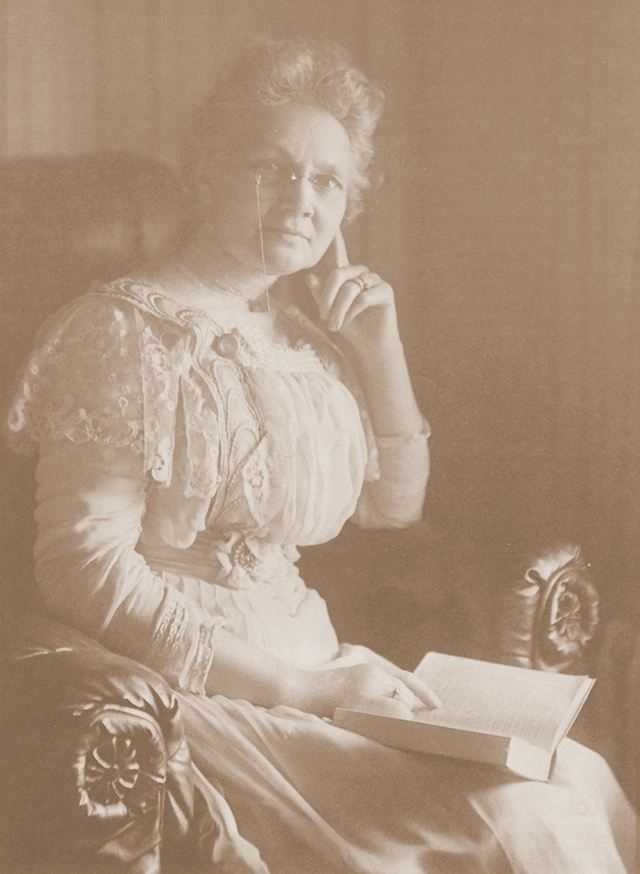 The discomforts of her ill health had become too great for Helen Gillespie Ferris to continue in the classroom after 1901. Even after that, however, she held receptions, reading and counseling sessions for students who came to the house to partake of her "motherly" administrations.
Ill as she was, she sometimes accompanied W.N. to Lansing during his governorship where they lived in a hotel room, as this was prior to the age of governors' mansions.
In March of 1917 Helen Ferris' illness became critical. Her leg was amputated, and she died on March 23, 1917.
"The life of Mrs. Ferris adds new luster to American womanhood."

A saddened Woodbridge N. Ferris published a memorial booklet in which he told of her last days:
"On March 8, 1917, I came from the Institute to my home a few minutes before noon. Just as we were about to enter the dining room for lunch, Mrs. Ferris was seized with excruciating pain unlike any she had ever experienced. I called our family physician immediately. He was unable to diagnose her ailment. The following morning her condition was such that little hope for recovery could be entertained. ... During those 15 days of awful suffering she manifested the courage that conquers. For her loved ones, and for all who were allowed to come into her presence she had a smile and a word of cheer. Her last days were in harmony with all the other days of her heroic life of self-sacrifice . . . .
"The life of Mrs. Ferris adds new luster to American womanhood."