First year contracting and room selection begins Tuesday, January 21, 2020 at 9:00am. Log in to MyFSU > Student > Life @ FSU > MyHousing > Contracts.
There is still time to claim your spot on campus for the 2020-2021 school year. Returning students save 15% on residence hall rates (except North Hall) and parking is included.
Enter to win up to $500 in Bulldog Bucks or Bookstore gift cards:
+1 entry 20-21 housing contract
+1 entry 20-21 meal plan Anytime/Express125
Entry(s) remain until April 30th. One win per person. For returning students only. Qualifying meal plans include Anytime Plans or Express 125. Only one prize per person. Entries are cumulative. Winners are chosen and notified each week through end of April, 2020. Bulldog bucks are awarded in the fall 2020 semester. Prize is forfeited upon contract cancellation or removal of meal plan.
Student Staff Recruitment
Are you interested in applying to become a student staff member as a Resident Advisor or Community Advisor?
Go to our Student Staff Recruitment webpage for important dates, position descriptions, and how to apply.
New students, take the free Yada Assessment now to help you chose a roommate based on your personal roadmap to incredible relationships called "the science of you".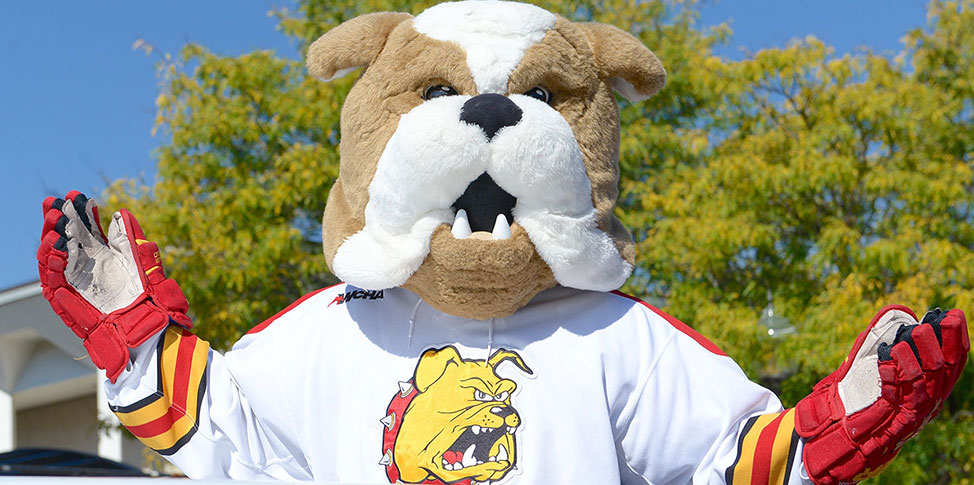 You qualify for free housing if you are enrolled in 6 or more credit hours OR if you work full time on campus during the summer and have a housing contract for the following academic year.
Contracting for summer opens Tuesday, February 18, 2020 at 9:00 am.
Sign your contract at MyFSU > Life @ FSU > Housing & Dining > MyHousing
New to Ferris?
Don't worry, we've got you covered. From housing and dining options with different benefit combinations to safety features around campus, we will be there for you every step of the way.