Official Home for Brutus the Bulldog
The SAGC organizes and oversees all mascot events for Ferris State University. Members of the club serve as official "Dawg Handlers" for Brutus at all the events that he attends.

If you would like to have Brutus make an appearance at one of your events, please click on the following link to review our policies and fill out a reservation form. If you have any questions, please contact our mascot coordinator at [email protected] or 231-591-3815.
Want Brutus to appear at an event? I want Brutus!
Do you have what it takes to be Brutus? Apply Today!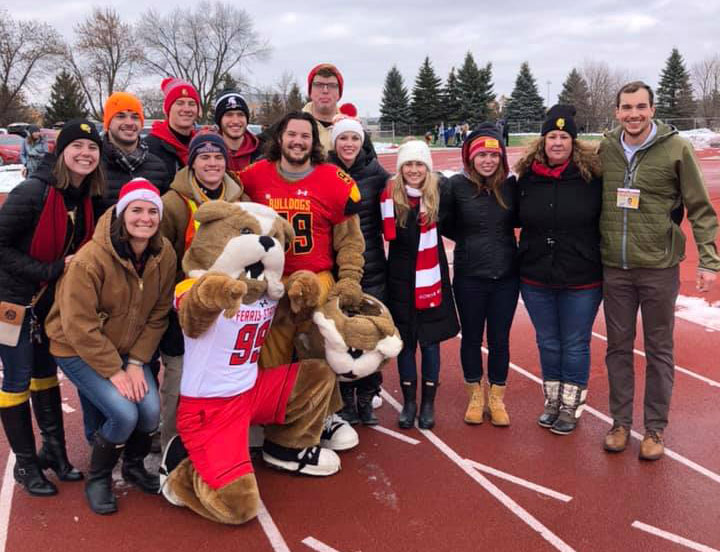 Are you a fan of Brutus? Become his friend on the Official Facebook page for Brutus Ferris!