Here are the University order guidelines for which to arrange your room prior to checkout and departure. The layouts below are suggestions, however, follow the "Do's" and "Don'ts" for permissions and restrictions.
Click here to download the below Two Person and Four Person Suite (pdf)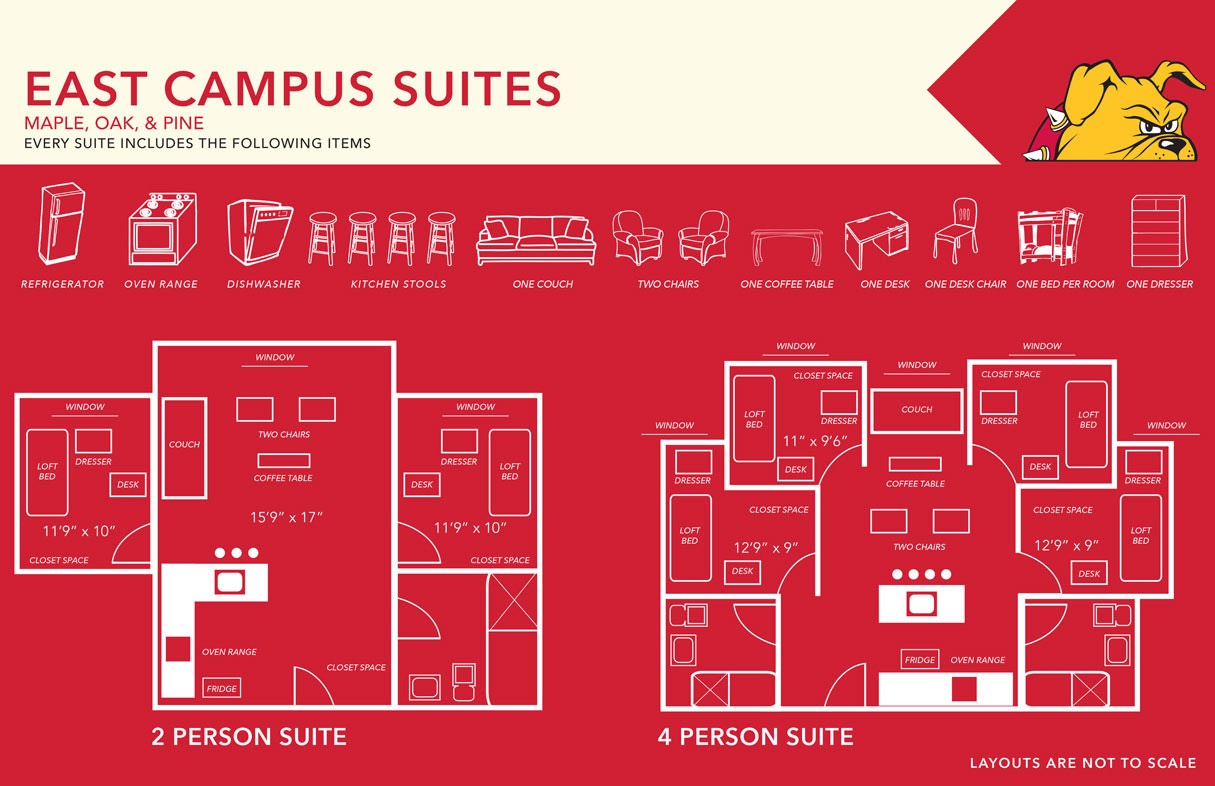 Bedroom
Do's
Do make sure the loft's ladder is accessible and not against the wall.
Do make sure the roll bar of your bed (the wooden Ferris Flame bed guard that ensures you don't roll out of bed) is facing out into the room, not against the wall.
Do make sure all the furniture that came with the room is back in the room.
Do make sure your closet is open and empty.
Don'ts
Don't block the the window with furniture. The window is a fire exit.
Suggestions: in B & C, if your bed is lofted, push the dresser underneath the bed. Otherwise, if your bed is low, push the dresser up against the bed so the middle of the room has space to move around.
Living Room
Do's
Do place the couches and armchairs around the table. The couch near the window and the armchairs opposite.
Do set all bar stools under the breakfast bar.
Do unplug the University telephone and leave it on the kitchen counter.
Don'ts
Don't Leave any bedroom furniture in the living room