Risk Management and Insurance Advisory Committee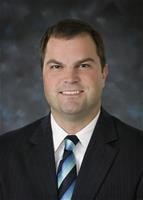 Chad Balon
Since 2015, Chad has led the risk management function at Wolverine World Wide, Inc., a global marketer and retailer of footwear, apparel and accessories. In his current role, he is responsible for the Company's risk management strategy including risk transfer programs, Enterprise Risk Management, Environmental Health & Safety, claims resolution, property risk control, and Business Continuity Planning.
Prior to joining Wolverine World Wide, Chad held risk management positions of increasing responsibility in multiple Fortune 500 organizations and started his career as a loss control consultant in the employee leasing industry. He is a current member of the RIMS Student Advisory Council and a prior member of the RIMS Technology Advisory Council. Chad received his Bachelor's degree in Safety & Environmental Management from Slippery Rock University of Pennsylvania, and his MBA in Finance from Western Michigan University. In 2005 he earned the Associate in Risk Management designation.
Chad is a member the East Grand Rapids Library Commission and the Supervisory Committee of United Federal Credit Union. He served as a volunteer leader with the Boy Scouts of America between 2011 and 2019.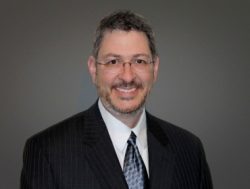 Dr. David Allen Brown
Dr. Brown joined Ferris State University in August 2013 after several years as an entrepreneur, consultant, and risk management/insurance professional. He developed and grew a business process outsourcing enterprise serving the risk management and insurance industry, eventually selling the business to Ebix, Inc. in 2008. He served as a Vice President at Ebix while completing work on his doctoral degree with specialization in technology entrepreneurship. Dr. David Brown has been a commercial insurance underwriter, market research analyst, risk manager, risk management information system consultant, software developer, and entrepreneur. In addition to his corporate ventures, Dr. Brown and his wife Jeannine founded Rivertown Bookstore, a small independent bookseller in their hometown of Portland, Michigan. Dr. Brown and his wife Jeannine have three adult daughters.
When not teaching or involved in business projects, Dr. Brown enjoys reading, writing, and exploring the wide open spaces of southeastern Wyoming where he and his wife own property west of Laramie.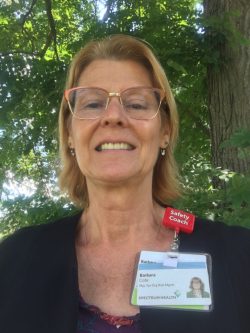 Barb Cote
Barb has been with Spectrum Health for 40 years which now includes managing the risk management program for eight Spectrum Health Regional (rural) hospitals; Big Rapids, Reed City, Gerber, Ludington, United, Kelsey, Pennock and Zeeland and five clinical risk managers. Her past experience in healthcare included cardiopulmonary, occupational health, medical staff, and patient safety, as well as her current role in risk. She has been an adjunct professor at Ferris State University teaching the quality class in the healthcare administration bachelor program (2006 – 2010).
Barb earned an MBA in Healthcare Administration at Baker College (2013); she attained a bachelor degree in Healthcare Administration in 2000, and completed the Spectrum Health Executive Leadership Institute (ELI) program at Michigan Ross School of Business (2006 – 2007).
Barb is extremely passionate about patient safety, risk management, and quality of care. She states the goal is to provide the right care the first time, every time, so patients receive affordable, quality care they expect in a safe and healing environment. She was the past president of the Michigan Critical Access Hospital (CAH) (MICAH) quality network and truly enjoyed working with all of the CAH leaders in improving the quality of healthcare and mitigating risk throughout Michigan. She states; this group is such an asset to patients throughout the state and is recognized as a leader in quality for CAHs throughout the nation as well. Barb also served as a representative on the Rural Health Counsel which represents the MICAH perspective of providing quality care in rural and critical access hospitals. She is currently a member of the Michigan Society of Risk Management (MSHRM) and American Society of Healthcare Risk Management (ASHRM).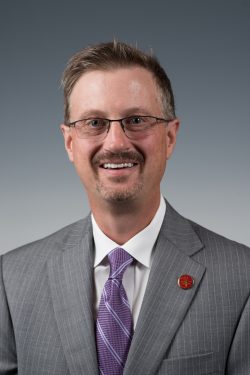 Kevin J. Cross
A 1986 graduate of Ferris State University, Kevin has served on the Ferris State University Alumni Association Board of Directors for eight years, holding the position of President from 2002–04. Kevin is a member of the University's Presidents Club. Kevin also serves on the Ferris Foundation Board from 2013 to present serving as the Chair from 2013–15.
Active in the greater Grand Rapids community, Kevin served as President of the Comstock Park Rotary Club and have been an active member of the Rotary and several other community organizations his entire career.
Kevin lives in Ada, MI with his wife Patti and their three children.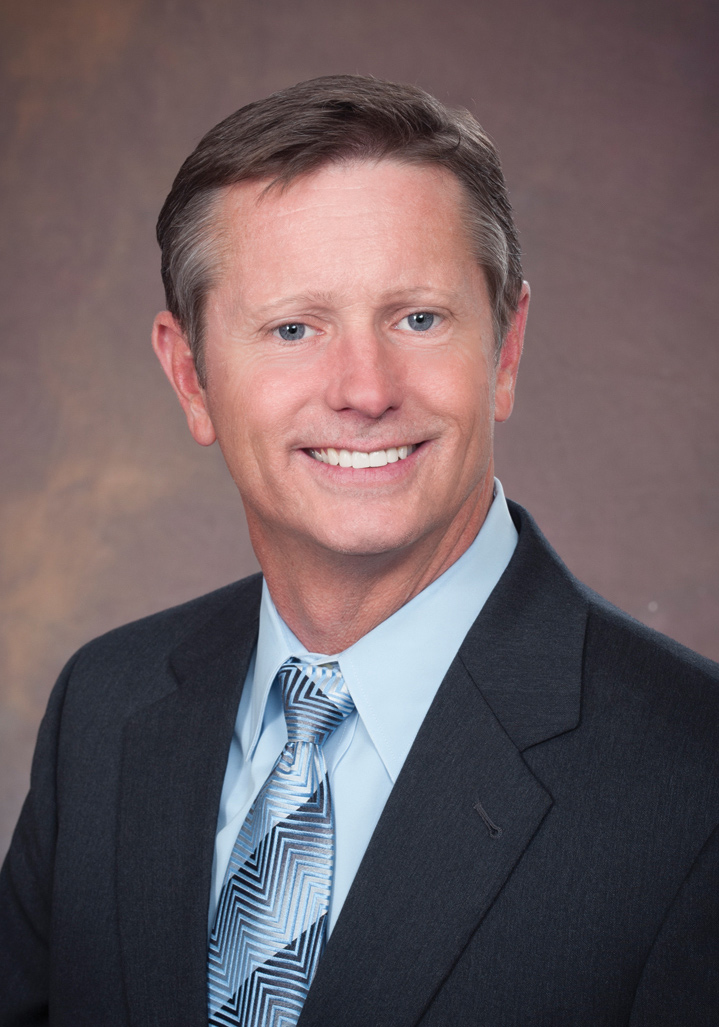 Kurt Dettmer
Kurt M. Dettmer is currently the Senior Vice President of Insurance Sales and Business Development for Retailers Insurance Company. Dettmer joined the organization in 2013. His current responsibilities include reviewing analytics, creating pricing strategies, strengthening agency relations, and developing automation efficiencies.
Prior to joining Retailers Insurance, Dettmer held the position of Chief Marketing Officer and Vice President of Sales at Fremont Insurance Company. During his 15-year tenure at Fremont, the company more than quadrupled direct written premium while going through the transformation from a mutual to a stock company. He also previously worked for The ASU Group in Okemos, MI as a third-party administrator, property adjuster, and casualty specialist.
Dettmer graduated from Ferris State University in 1991 with Bachelor of Science in Business, majoring in Risk Management & Real Estate and Associates in Diversified Business. Dettmer is proud of being one of three graduates who petitioned Ferris State University to return the insurance program and fill the industry void of young professionals.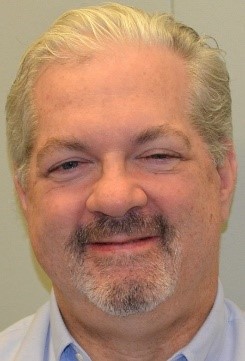 Fred Driscoll
Frederick D. Driscoll is the Director, Risk Financing and Captive Operations at Blue Cross Blue Shield of Michigan Mutual Insurance Company (BCBSM), a $30 billion, not-for-profit health insurer. In this role, Fred manages all aspects of the placement and claims administration for the property and casualty insurance programs for BCBSM and its subsidiaries. Additionally, Fred is responsible for the day-to-day oversite of Woodward Straits Insurance Company (WSIC), a wholly-owned captive insurance company established in 2015.
Prior to joining BCBSM, Fred was Director, Risk Financing and Insurance Programs at Excellus BCBS in Rochester, New York. Fred has served as the senior risk management professional with several organizations in both the financial services and health care industries and with both for profit and not-for profit entities. Fred has been responsible for, and/or participated in, the management of seven different captive insurance companies including single parent and group captives.
Fred has a Bachelor of Science in Insurance from Ferris State University in Big Rapids, Michigan.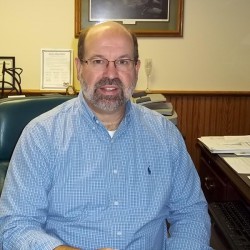 James Gale
Jim Gale graduated from Ferris State University with a Bachelor of Science in Business, majoring in Insurance in November 1988. After graduation, Jim worked at Auto-Owners Insurance and spent the next few years as an underwriter in personal and commercial lines of insurance. In 1991, Jim left Auto-Owners to start his career as an independent insurance agent in his home town of Hart, Michigan. Jim's family started the insurance agency in 1933, and it continues to serve the communities of Oceana County representing several insurance companies in Michigan. The agency has grown to operate four offices and employs a total of 13 employees in Oceana and Muskegon counties. Jim's insurance career was greatly influenced by his college experience at Ferris State which created many opportunities from the education and the networking with prior students in his professional career in the insurance industry.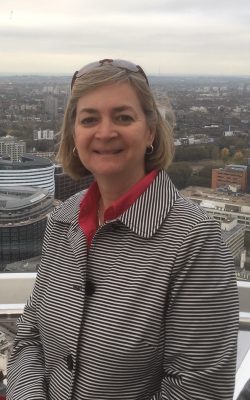 Heidi Horn
Heidi Horn is the Senior Director of Global Risk Management for Perrigo Company, Plc (Perrigo) a leading global life science company in the self-care industry. Her 30+ year career at Perrigo started in Regulatory Affairs where she spent 20+ years focused on Perrigo's product safety, efficacy and legal basis to market. Working in Regulatory Heidi supported Risk Management's insurance renewals which lead to Heidi's interest and transition into Risk Management. Over the last 10 years, Heidi has added value by developing and structuring Perrigo's Global Risk Management function, orchestrating and running the company's Enterprise Risk Management (ERM) process, increasing underwriting opportunities for the company's captive, securing insurance for Perrigo's global business from the London, Bermuda and US marketplaces, ensuring compliance with local country insurance requirements, and managing complex claims. In addition, Heidi has led cross functional teams focused on risk mitigation efforts in the areas of property, quality and cargo. She is results-oriented with a proven track record in leading organizational change, solving complex problems and collaborating across the company. She holds degrees in the field of Biology from Alma College (BS) and Central Michigan University (MA). In addition, she has an MBA from Grand Valley University. Heidi lives in Dublin, Ireland with her husband and daughter.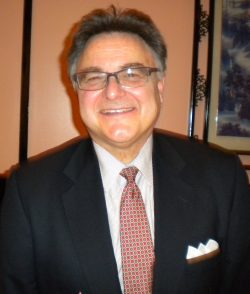 Mike Hubbel
Michael R. Hubbel is Professor Emeritus at Olivet College, on the faculty for the MBA programs at the Fox School of Business at Temple University, and the Center for Professional Education at the Tobin School of Business at St. John's University. Hubbel led the Risk Management and Insurance Center at Olivet College to be ranked 8th in the nation by Business Insurance and listed as one of 20 notable RMI programs in the world by Risk Management magazine, and the Alpha Alpha Chapter of Gamma Iota Sigma to be consistently ranked in the top 3 chapters in the U.S. and Canada, and best chapter 3 times.
Hubbel's 43 years in the field of risk management and insurance included work for several insurance companies in the areas of research and product development, education, and government relations; his last appointment as the vice president of an insurance company. He has provided seminars for a variety of organizations and professionals around the world, has designed online courses for several universities and major corporations, and has advised universities on the creation, design and promotion of RMI programs.
Hubbel earned the BA in Risk and Insurance at Michigan State University, and the MBA in Risk Management at The College of Insurance, now part of St. John's University in New York. He has earned the CPCU, ARM, AU, AIM, ARP, ASLI, and ARE professional designations from the Insurance Institutes.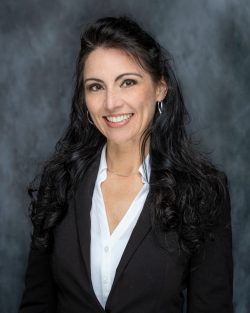 Terra Johnson
Terra graduated with a Bachelor's degree from Michigan State University's James Madison College and earned her MPA from Western Michigan University in Human Resources Administration. After becoming a Legal Principles Claim Specialist in 2007, a Fraud Claim Law Specialist in 2008, a Liability Claim Law Specialist in 2009, and a Property Claim Law Specialist in 2010, she earned the Senior Claim Law Associate designation, the ultimate designation for a claims professional in claims law. Terra is insurance licensed in 31 states and is a speaker and panelist on industry affairs and legal and risk management issues.
Terra has extensive experience in the insurance and financial services business with strengths in contracts and insurance coverage analysis and claims litigation management. As a Senior Resolution Manager for Gallagher Bassett Services, she specializes in professional liability litigation, employment practices, school board legal liability, errors and omissions, and cyber liability. Terra is skilled in risk consulting and providing specialty insurance program services to create tailored solutions for self-insureds and to solve complex business problems across multiple lines of business.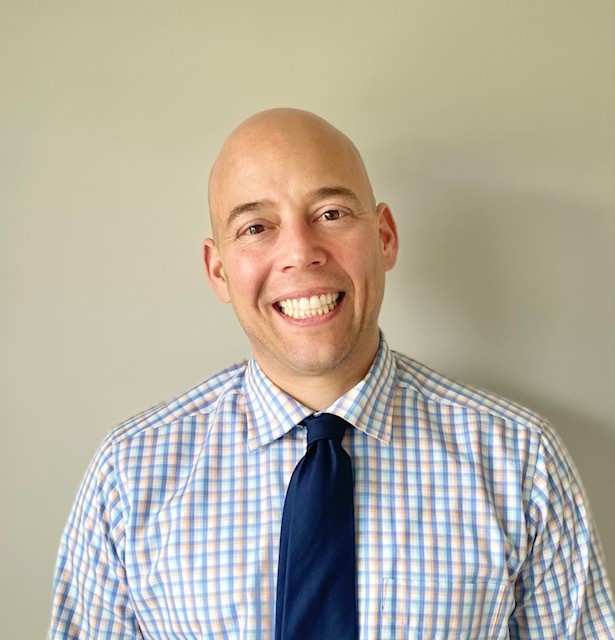 Steve Killingsworth
Steve graduated from Central Michigan University with a Bachelor of Science in Business Administration with a degree in Accounting in 2002. Steve has been an insurance examiner for the Department of Insurance and Financial Services (DIFS) his entire career. As an insurance examiner, Steve helps DIFS achieve its mission of ensuring access to safe and secure insurance and financial services. Helping DIFS achieve its mission requires evaluating insurer risk management practices to ensure future solvency and claims paying ability. In addition to assessing corporate governance through interviews of insurer board members and executives, Steve performs risk assessments and evaluates and insurer's enterprise risk management function. During his career, Steve has obtained the Associate in Risk Management (ARM), Chartered Property Casualty Underwriter (CPCU), Certified Information Systems Auditor (CISA) and Certified Financial Examiner (CFE) designations.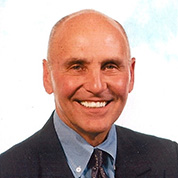 Lawrence J. Kish
Larry Kish is the retired President & General Counsel of the Life Insurance Association of Michigan. He was directly involved in every legislative or regulatory initiative dealing with life insurance or annuities for 25 years. Previously, he practiced law with Paul L. Nine & Associates in Bloomfield Hills, MI, was Vice President & Legal Officer for the Michigan Bankers Association, and Director of Government Relations at the Michigan Credit Union League. Larry taught Insurance and Public Policy at Cooley Law School, Business Law at Olivet College, and Introduction to Business at Lansing Community College.
Larry has a Doctor of Jurisprudence degree from Cooley Law School, Masters in Business Administration from Central Michigan University, and Bachelor of Science from Ferris State University. Larry attended the Graduate School of Banking at the University of Wisconsin, Madison, is a Certified Association Executive, and a Fellow of the Life Management Institute.
Larry was inducted into the Michigan Association Hall of Fame in 2005 and the Michigan Insurance Hall of Fame in 2012. He received Cooley Law School's Distinguished Alumni Service Award in 2015.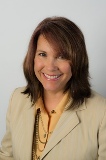 Rebecca Laing-Austin
Rebecca A Laing Austin is currently an Agency Business Consultant with Farmers Insurance District Office in Grand Rapids MI. In this role, Rebecca manages a Team of Farmers Agency Owners in West Central and Northern MI providing support in all aspects of Agency Operations including Agency Business Plans, Agency Profit and Loss Development, Growth Initiatives and, Agency Staffing support.
Rebecca is no stranger to the Insurance and Financial Services Industry, having spent 7+ years as a Farmers Insurance Agency Owner herself. She currently holds Licenses in Property/Casualty, Life/Accident & Health, Variable Products/Annuities, Long Term Care, Life Underwriter Training Council Fellow Designation (LUTC) as well as several Financial Licenses including Series 6, 63, and, her Registered Principle Series 26.
2011 Rebecca was also awarded Business Woman of the Year through the National Association of Professional Women.
After a successful career in starting and developing a Farmers Agency in Fremont, MI., Rebecca now coaches, teaches, and advises other Farmers Insurance Agents how to achieve the same success as a Farmers District Office Corporate Executive.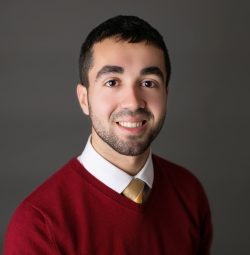 Derek Lodholtz
Derek is passionate about the Risk Industry and the value that it can bring to the new workers continually entering the workforce. As a graduate of the RMIN program at Ferris State University he knows firsthand how the curriculum can jumpstart a career. Derek has been in the insurance industry since 2013, contributing in many different facets of the independent agency world. Derek has specialized in Employee Benefits and helping businesses with both the Finance details around their benefit decisions as well as the Human Resource concerns that come to table when these plans are implemented. His favorite activity in his work revolves around self-funded arrangements and managing the risk present within the plans in place for his employer clients.
Derek is currently employed as the Benefits Director for Lerner, Csernai & Fath Financial Group where he and his team service clients large and small throughout the State of Michigan. Aside from his risk profession, Derek enjoys a young, but successful career in real estate acquisitions – his entrepreneurial side gets a chance to show here as well as with his involvement in Rotary.
Derek is originally from Northern Michigan and currently resides in Reed City.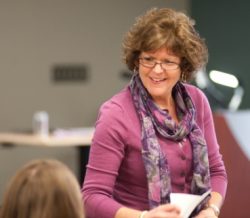 Gayle Lopez
Gayle Lopez is an attorney who teaches Business Law and Legal Studies courses in the College of Business. Gayle is a member of the Michigan Bar Association, the California Bar Association and the American Bar Association. She is also admitted to practice in the United States District Court, Northern District of California and the Ninth Circuit Court of Appeals.
Prior to teaching at Ferris State University, Gayle practiced law in California for 8 years. She represented defendants in a variety of litigated civil cases including premises liability, products liability, automobile liability, contractual indemnity and construction defect. She has an extensive insurance background, which includes contracts and insurance coverage analysis.
Gayle is enjoying her return to Michigan after living in California for 13 years. She is excited about sharing her interest in the law with her students.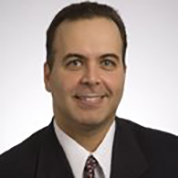 Darren Lossia
Darren Lossia is Director of Risk Management Services for Innovative Computer Systems in Troy, Michigan. Through its Finys Insurance suite, Innovative develops and maintains a complete Property and Casualty software system for policy administration, claims and billing. Darren is an attorney and claims professional who designed the Direct Claim Solution software system for Self-Insured organizations. Prior to joining Innovative, Darren was Vice President of Claims for Tokio Marine HCC's public entity insurance division in Auburn Hills. Darren also worked as an attorney for Plunkett Cooney PLC as a member of its insurance coverage group. Darren represented insurance companies in complex insurance matters involving commercial liability, environmental contamination, construction defect liability and homeowner liability coverage. Darren has a Bachelor's degree in Economics from Albion College, a Master's degree in Management from Walsh College and earned his law degree from the University of Michigan. Darren and his wife have two children and live in Commerce Township, Michigan.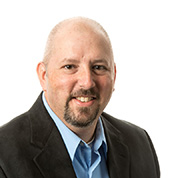 Timothy Mann
Timothy Mann is an Assistant Vice President and Regional Claim Manager at The Hanover Insurance Group. He is responsible for leading a group of claim professionals that handle personal and commercial property claims in 23 states throughout the Midwest and West. He's a results-oriented insurance executive with a proven track record in leading organizational change, solving complex business problems, and collaborating across departmental boundaries.
Prior to joining Hanover in 2011, Timothy worked at Liberty Mutual Insurance Group. Throughout his 17 years with Liberty, he held various claims technical, operational, and leadership positions across multiple lines of business. He holds a Bachelor degree from Ferris State University, Master's degree from Aquinas College, and Chartered Property Casualty Underwriters designation. Outside of work, he enjoys spending time with his family and has a fondness for classic cars.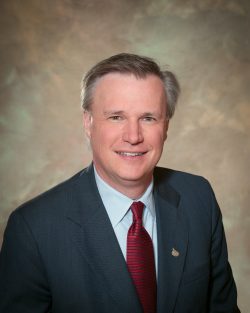 Mike McBride
W. Michael McBride, JD has over 30 years experience in the insurance and financial services business. Throughout that time he has served on numerous industry boards, advisory councils and committees. As President of Mason-McBride, Inc and Mason McBride Capital Advisors, LLC, he leads a diversified insurance and financial services organization based in Troy, MI. Mason-McBride, Inc. is also a member/shareholder in Summit Risk Management, LLC which provides risk consulting and specialty insurance program services. Mike holds a Bachelor of Science degree in Insurance Management from Ferris State University, and a Doctor of Jurisprudence from the University of Detroit Law School in Detroit, Michigan, as well as completing an executive development program at the Wharton School of Business. He is licensed in property/casualty, life, and accident/health insurance in several States and is also an Investment Advisor Representative with LPL Financial, where he holds Series 7 and 66 securities certifications.
Other industry activity includes:
Michigan Association of Insurance Agents, Past President
Agents Assistance Corporation, Past Chairman
Insurance Agents & Brokers of America-Trusted Choice Board Member
Insurance Agents & Brokers of America-Past Technical Affairs Committee Member
Ferris State University Insurance Program Advisory Board
Great Midwest Insurance Company LTD, Past Board Member
Newco Financial Holdings/Great Lakes Casualty Insurance Company, Founding and Past Board Member
Orchard Lake Country Club, Board Member and Finance Committee
Detroit Regional Chamber PAC Committee
Detroit Athletic Club, Former Member Finance Committee
Michigan Bar Association
The Hundred Club of Detroit
Speaker on Industry Affairs
Author, Insurance, Financial & Economic Articles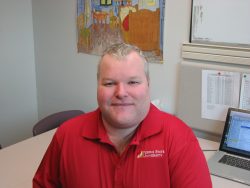 David McClendon
David McClendon is the son of Florida citrus farmers. He earned his undergraduate degree from the University of North Carolina and earned a Ph.D. in Mathematics from the University of Maryland. Dr. McClendon joined the Ferris faculty in 2012, after holding postdoctoral positions at Northwestern University and Swarthmore College.
He teaches throughout the mathematics curriculum, recently focusing on teaching calculus, advanced probability/statistics and real analysis. He is also the faculty advisor for the university's chapter of Gamma Iota Sigma, the national risk management and actuarial science fraternity.
In addition to his teaching, Dr. McClendon conducts research in ergodic theory, the study of statistical properties of systems that evolve over time. He is also interested in the applications of mathematics to sports analytics.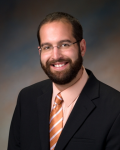 Matthew Trombley
Matthew graduated from Ferris State University in 2006 with a B.S. in Computer Information Systems. Right after graduating he started with Auto-Owners Insurance as a Software Developer. In 2009, he was given the opportunity to join the management team.
His current role is Manager in the Information Systems and Technology Division. He earned his Chartered Property Casualty Underwriting designation in 2014. He currently resides in Dewitt with his wife, two children and their dog.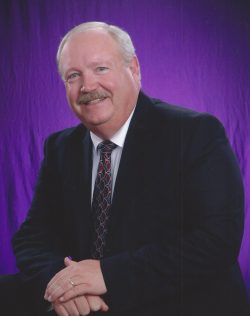 Dean Q. Whitmore
Dean is a Claims Adjuster Lead for Gallagher Bassett Services, Inc. office in Auburn Hills, Michigan. Gallagher Bassett is a third party claims administrator for various self-insured clients worldwide. After graduating with a BS in Aviation Technology & Management, Dean began his career with Aetna Casualty & Surety Company after training in Hartford, Connecticut. His last position at Aetna was Claim Technical Representative managing complex litigation claims.
As a multi-line adjuster Dean has handled homeowners & auto claims, commercial property & liability claims, medical malpractice & surety bond claims, as well as product liability & employment practices claims. Dean is currently licensed in 10 states, for product liability claims, but maintains his focus on adjusting claims for many Michigan school districts as well as handling claims of a large ecclesiastical corporation also in Michigan.
Dean and his wife live on a centennial farm, which has been in his family since 1852. He enjoys reading mystery and suspense novels, sailing, and traveling with his wife.