Ferris State University College of Business Students Finish in Top 3 of National Real-estate Development Competition
April, 2021
The Harold E. Eisenberg Foundation's Annual Real Estate Challenge tasks student teams with creating a development proposal for an area in Metro Chicago. Students must develop architectural plans, a construction schedule, marketing plan, and a complete financial underwriting that illustrates the feasibility of their proposed development.
This year, students were tasked with re-developing several acres surrounding the site of the Obama Presidential Center Library in Chicago.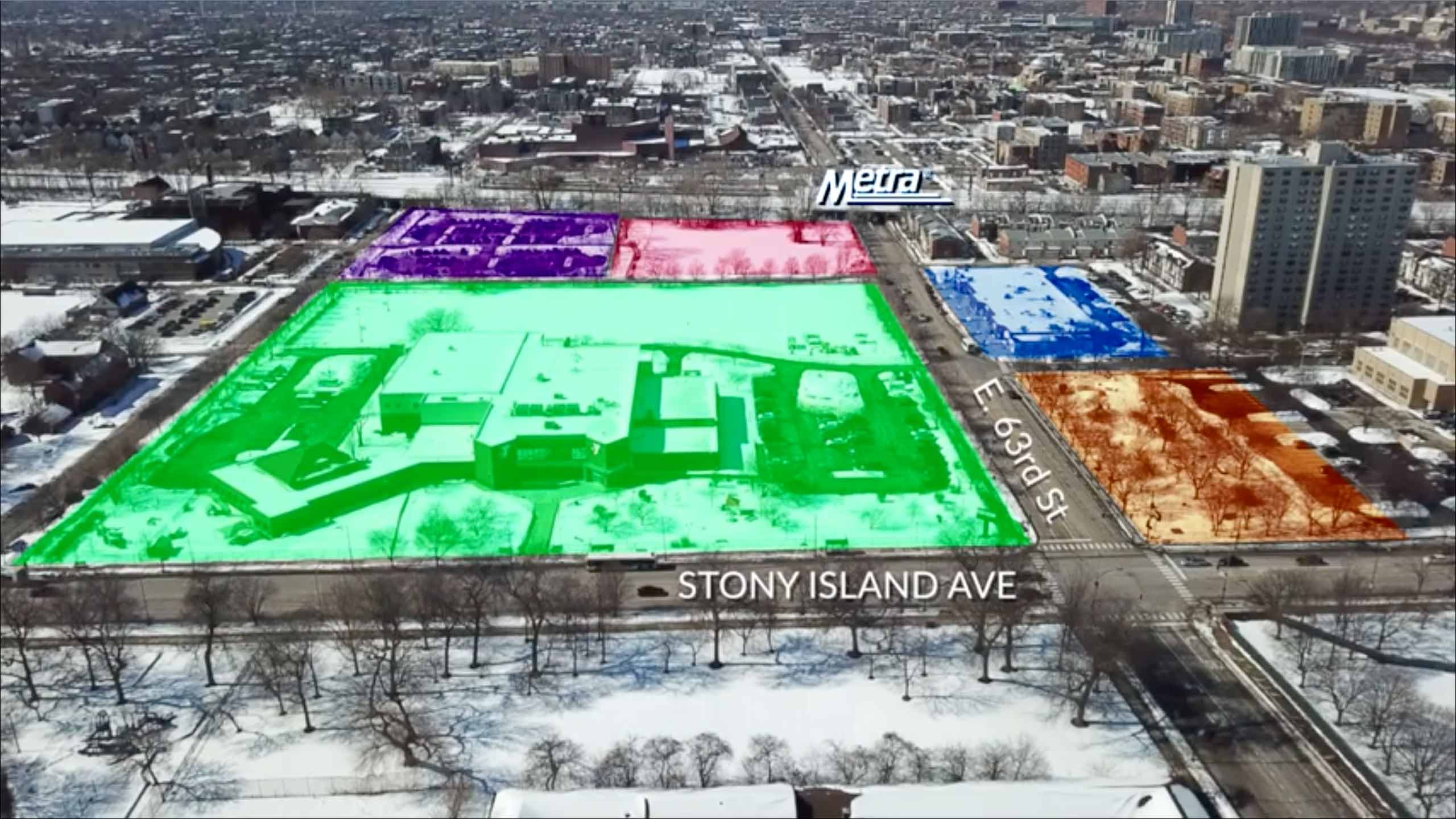 See above: aerial view of roughly 15 acres students were tasked with re-developing.
The Ferris State University team was a collaboration between students majoring in Business Administration, Marketing, Finance, Architecture, and Construction Management. Samantha Lund, Faeq Hussain, Johnathan Szczurek, Jared Prevost, Riley Patterson, Jordan Talsma, Daniel Shuell, and Joe Compton worked with faculty mentor, Associate Professor of Economics, Alex Cartwright to craft their design, strategy, and presentation. Management Professor Leslie Sukup provided the team with presentation guidance.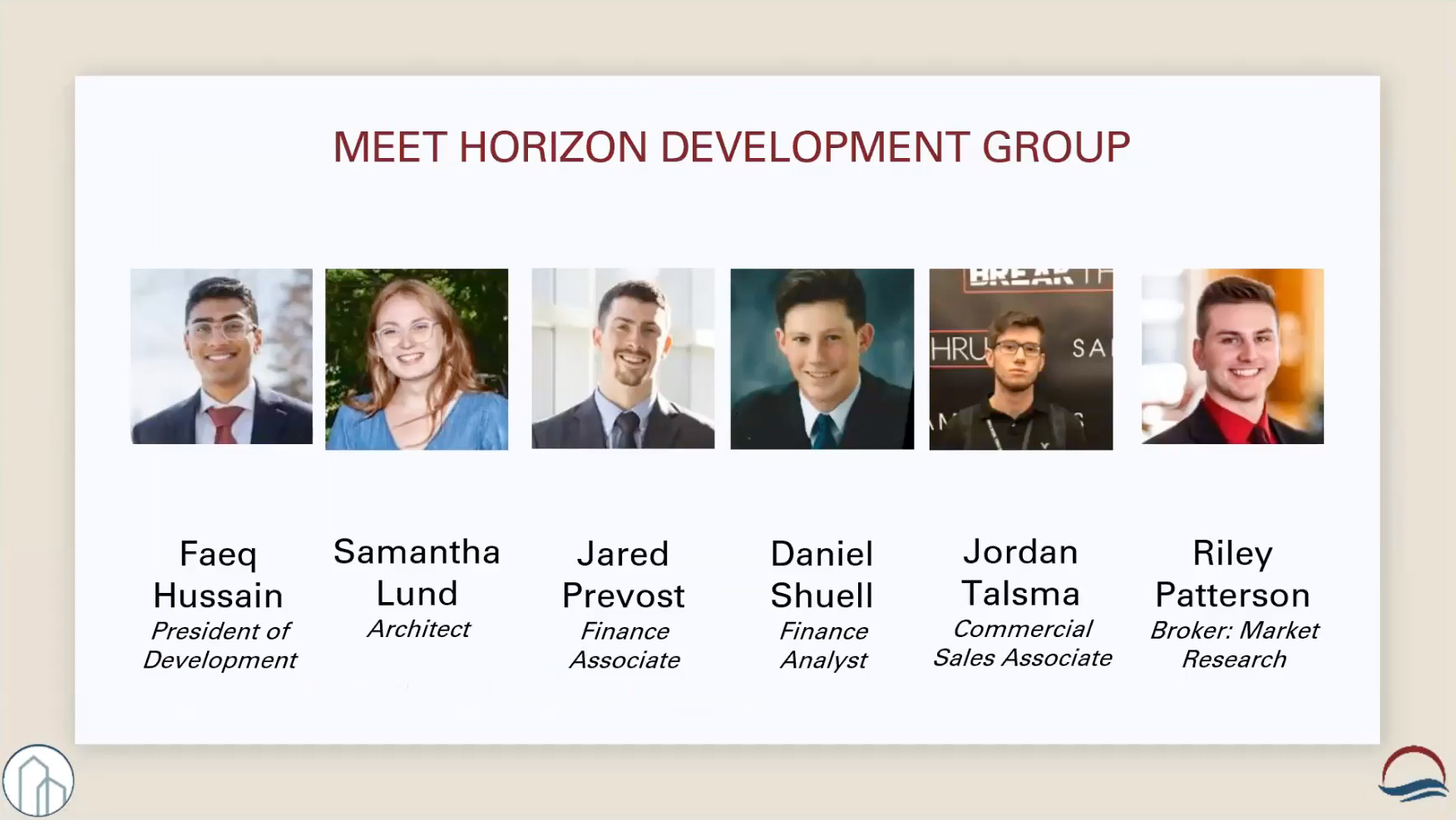 The team took time to travel to Chicago and spend a weekend exploring the development site and surrounding neighborhood. Their proposal included several elements of the Woodlawn neighborhood's history and Chicago culture. The Ferris team proposed the construction of several new buildings including a hotel, technical education center, food-truck specific parking lot, several hundred thousand square feet of retail and grocery store space as well as new housing.
Ferris advanced to the final round of presentations beating out Indiana University, the University of Illinois at Urbana-Champaign, the University of Michigan, the University of Notre Dame, and the University of Texas at Austin.
Ultimately, Ferris State University finished behind winner Cornell University.
Watch the Ferris Team's presentation here: https://eisenbergfoundation.org/event/real-estate-challenge/
Related programs