The Pacesetter award was established by the Alumni Association to recognize those recent graduates who are "setting the pace" in their communities, their professions and our society as a whole. The following graduates were recognized as recipients of the 2022 Pacesetter Award and we offer them our full congratulations! A feature video is liked below that showcases stories from the 2022 Pacesetters.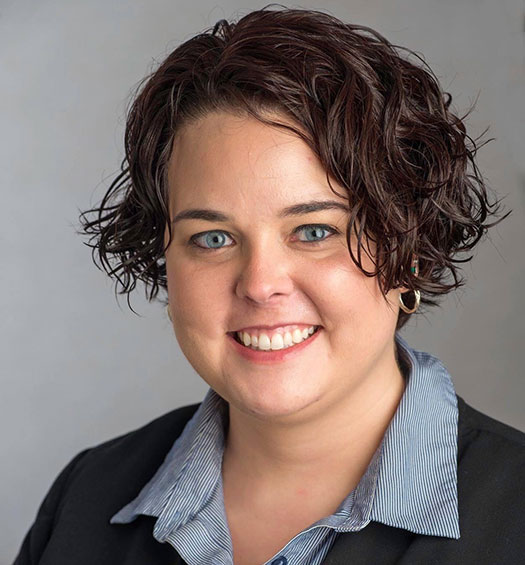 Dr. Elizabeth Albright
Applied Biology Pre-Med 2010
Dr. Elizabeth Albright
Dr. Elizabeth Albright graduated from Ferris State University in 2010 with a bachelor's degree in Applied Biology/Pre-medicine. After graduation, she joined the United States Air Force, was commissioned as a second lieutenant and was promoted to captain in 2014 while fulfilling her dream of attending medical school. That same year she was awarded the Global War of Terrorism Service Medal. She graduated from the Michigan State University College of Osteopathic Medicine and is board certified in family medicine and sports medicine. She currently works for the University of Michigan Health-West, and is a member of several medical and scientific societies including the American Osteopathic Association, the American College of Sports Medicine and the Association of American Family Physicians. At Ferris, she serves as a board member of the Ferris State University Alumni Association and she volunteers with activities that promote healthcare inclusion with a focus on underserved populations.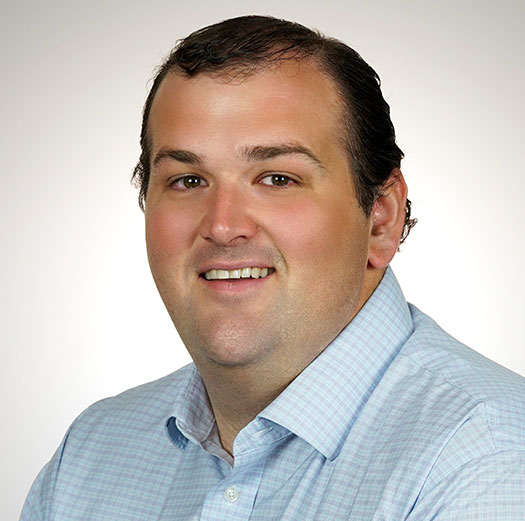 Samuel Callen
Business Administration 2010
Samuel Callen
Samuel Callen is a 2010 graduate of Ferris State University's College of Business and was an award-winning member of the school's Speech and Debate Team. He began his career in Alaska, serving in the AmeriCorps VISTA program with a specific focus on rural Alaskan economic development as a means of poverty alleviation. Through his placement at the University of Alaska Center for Economic Development, he led the growth and scale-up of two non-profit initiatives focused on spurring rural entrepreneurship. He also led several statewide economic development projects, including one that was nominated for an economic development innovation award. After Alaska, he earned his MBA from the Harvard Business School and is now the vice president of Merchant Strategy at Worldpay division of FIS, managing an international team that spans the U.S., the United Kingdom and India. At Ferris, he has stayed active with his fraternity, Pi Kappa Delta, including mentoring several current Ferris students in their pursuits of graduate/law school.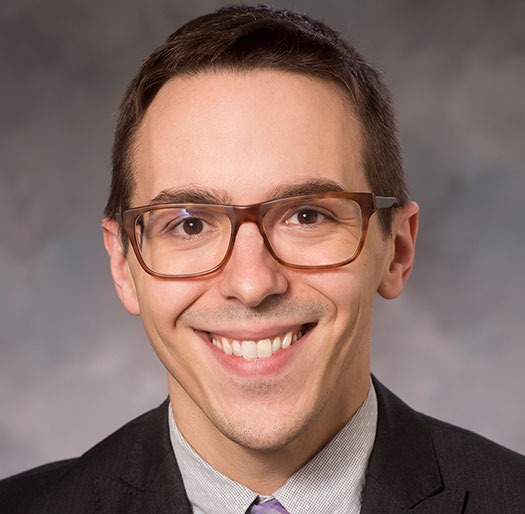 Dr. Jason Williamson
Pharmacy 2012
Dr. Jason Williamson
Dr. Jason Williamson received his Associate of Science degree in 2008 from Ferris' College of Arts, Sciences and Education, and in 2012 he graduated with a Doctor of Pharmacy degree from the College of Pharmacy. He began his career as a clinical pharmacist in cardiovascular care/surgical ICU with Ascension Genesys Hospital in July 2013 and progressed to his current role as clinical pharmacy manager. He is an active member of several associations including the Genesee County Pharmacists Association, the Michigan Society of Health System Pharmacists, the Michigan Pharmacists Association and the American Society of Health System Pharmacists. Williamson volunteers with numerous community organizations and is an advocate for providing healthcare resources to underserved patients through the Genesee County Free Medical Clinic. In 2021 he was the keynote speaker at the College of Pharmacy's white coat ceremony, is a member of the College of Pharmacy Career Planning Task Force and has been a student preceptor at Ferris since 2016.