2018 Pacesetter Award Winner: Michael DeBolt
College of Business, Information Security and Intelligence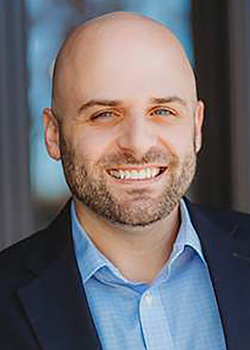 Michael DeBolt was the first enrollee and 2009 graduate of Ferris' Information Security and Intelligence program. His experience includes honorable discharge from the United States Marine Corp and positions with Amway, the Naval Criminal Investigative Service, INTERPOL and is currently serving as the director of threat intelligence management & analysis with the cyber threat intelligence firm Intel 471.
While a U.S. federal agent and INTERPOL officer he was selected to represent the U.S. at INTERPOL'S Cybercrime Directorate in Singapore, and he was also award NCIS Special Agent of the Year and a U.S. Navy Meritorious Civilian Service Award. As a Marine Corp infantry scout he received two Navy-Marine Corps Achievement Medals with Valor for two combat actions In Iraq and was selected for a promotion to Non-Commissioned Officer in recognition of exceptional leadership during Operation Iraqi Freedom in 2003.
DeBolt has served as an adjunct instructor at Ferris helping to develop and teach an undergraduate course on the topic, "Open Source Intelligence for Investigators" and as a student he created the ISI Alliance registered student organization.