2015 Pacesetter Award Winner: Kristian Schroder
College of Business, Business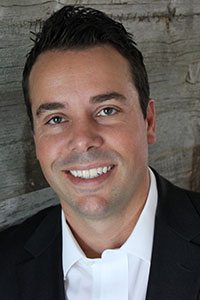 Kristian Schroder graduated from Ferris' College of Business in 2002. He is currently vice president of West Coast sales for the firm eVestment, a role in which he has led sales efforts with 70 large asset managers and exceeded a sales quota at 115 percent for 2014, for which he was recognized with the firm's Founders Club honors. Schroder previously worked as vice president of East Coast sales for Denver Investments/Westcore Funds; institutional sales director (West Coast), head of institutional asset management sales (Nordic and Baltic region) and account executive for Morningstar Inc.; and for Morgan Stanley and MSX International.
An NCAA Division I Men's Ice Hockey player for Ferris State University (1998-2002), Schroder currently coaches youth hockey and soccer in his home community of Parker, Colorado. He also founded an NCAA group to connect former NCAA athletes on LinkedIn and grew it to more than 25,000 members. He has since given the community he has created on the professional networking site to the NCAA.
Schroder has served his alma mater as a member of The Ferris Foundation board and as a member of the Investment Committee of the "Be a Playmaker" fundraising campaign for the Men's Ice Hockey Program.