The Ferris State University Distinguished Alumni Award is bestowed on individuals who demonstrate leadership and service to their profession, community, service organizations and alma mater. We offer our congratulations to the 2022 Distinguished Alumni Award recipients below who help guide our multicultural society toward the celebration of our own diversity through their accomplishments within their vocations and avocations. A full feature video of each winner is linked on their name below.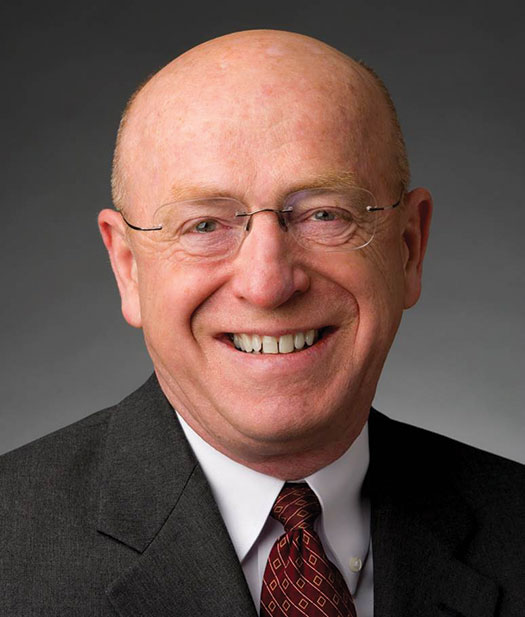 Dr. Raymond Cross
Technical Education 1978
Dr. Ray Cross is a decorated United States Army veteran and a 1978 graduate of Ferris State University's Technical Education program. He began his higher education teaching career as a professor and department head in Ferris' Manufacturing Technology program from 1988 to 1992. From there he went on to serve as president of Northwest Technical College in Minnesota and Morrisville State College in New York, chancellor at University of Wisconsin Colleges & UW-Extension, and is now president emeritus of the University of Wisconsin System. He is an active professional and community volunteer serving on numerous boards, in addition to serving as a host family for two students from Vietnam, performing business consulting for companies such as Ford Motor Corporation and General Motors, and serving as a strategic consultant for the Singapore National Government.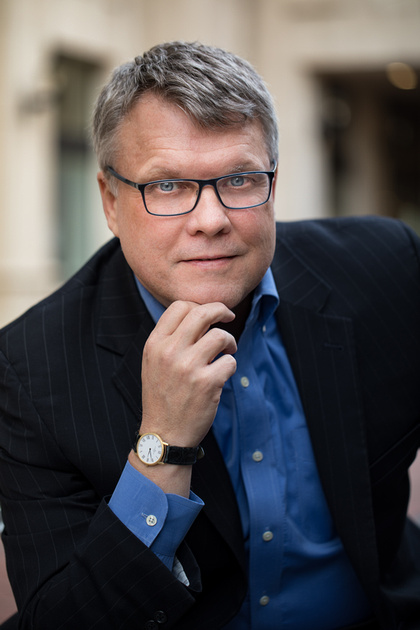 Dr. Gregory Downing
Pharmacy 1980
Dr. Gregory Downing graduated from Ferris State University in 1980. After completing his degree in Pharmacy, he went to medical school which he completed in 1984. For 35 years he specialized in neonatology and worked with underserved communities in Washington, D.C., West Virginia and Maryland. Parallel to his clinical training, he pursued a career in research in addition to science and health policy working for the U.S. Department of Health and Human Services for 23 years. Following retirement in 2017, he followed his entrepreneurial spirit and founded or co-founded two small business startups, Innovation Horizons, Inc. and GMG Arc Data, both of which employ diverse economic and educational backgrounds. He also serves as adjunct faculty at Georgetown University and has taught many workshops on addressing issues of equity in housing, health care, education and transportation. Since graduation from Ferris, he has supported various alumni activities and served on student candidate recruitment committees for the College of Pharmacy. The success he has experienced, in his words, stems from a foundation in academics and commitment to community derived from his time at Ferris and long-standing connections to Ferris faculty, leadership and alumni who were his role models.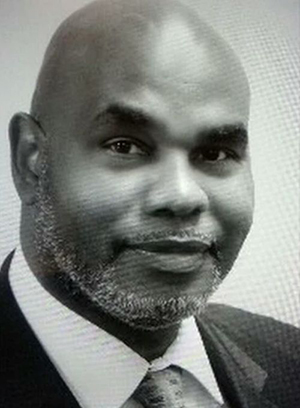 Raymond Gant
Business Administration 1984
Raymond Gant is a 1984 graduate of Ferris State University's College of Business. He majored in Business Administration, and upon graduation was hired by the University as a management intern. His career journey at Ferris led him to establish the Office of Minority Student Support Services and later serve as special assistant to the president. Gant later became principal at Mildred C. Wells Academy in Benton Harbor, and then became vice president of Marketing and Communications with The Leona Group and was promoted to regional vice president. Throughout his career, Gant has received more than 100 awards and recognitions, including the Distinguished Staff Award and Social Justice Award at Ferris State University. In the community, he is known for supporting the development of youth and being a voice on issues associated with homelessness in the city of Kalamazoo. While at Ferris he served as an advisor to a host of fraternal organizations, in addition to conducting hundreds of diversity training sessions to staff and students. Gant is also the founder of the former South East Michigan Black Alumni Association, which has evolved now into the Ferris Black Alumni Association. He is the author of Leading Shadows, a historical and pictorial analysis of minority student involvement at Ferris. The proceeds from the sale of the book supported student scholarships at Ferris.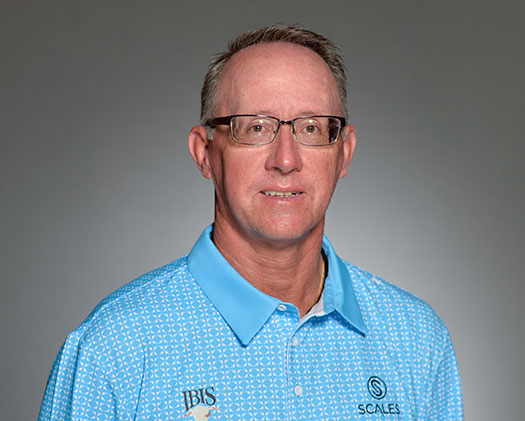 Alan Morin
Professional Golf Management 1992
Alan Morin is widely regarded as one of the most successful playing professionals and PGA Golf Management graduates to hail from Ferris State University. He graduated in 1992 from Ferris' College of Business and has since played in more than 150 PGA and Senior PGA tournaments, including two U.S. Opens, six PGA Championships, two Sr. PGA Championships, 12 Honda Classics, four Ford Championships at Doral and four Puerto Rico Opens. In addition, Morin has represented the USA on the 2003 and 2015 PGA Cup Teams and was elected to the 2021 PGA South Florida Hall of Fame. Morin makes volunteering a priority and has served various organizations and charities over the years including First Tee of Palm Beach, Hospice, Bucky Dent Baseball Camp for Kids, and Multiple Sclerosis research. He has also served as a rules official or starter on the tee for the South Florida PGA Junior Tour. At Ferris he was a member of the Ferris golf team from 1989-1991 and has stayed actively involved with Ferris as an alumnus, attending the PGM Alumni Receptions at the PGA Merchandise Shows in Orlando and routinely returning to Ferris in the fall for the annual PGM Alumni Tournament at Katke.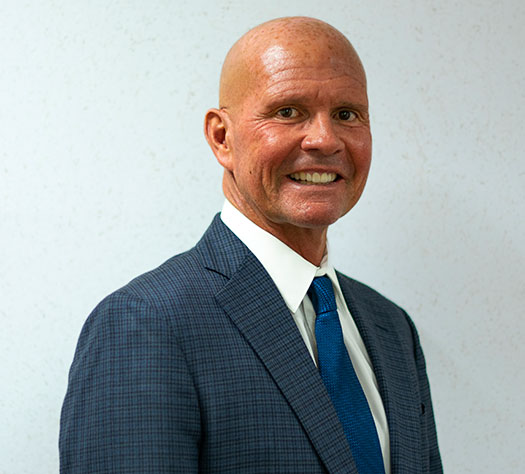 Dr. Edward Peters
Optometry 1986
Dr. Edward Peters is a 1986 graduate of the Michigan College of Optometry. Early in his career he owned and operated the initial LensCrafters in Okemos, the Professional Eye Care Center in East Lansing, and he now owns Avery Eye Care Center which he operates with his two sons and fellow MCO alumni Eddie and Zachary. He is widely regarded in his community and his profession, and recently helped consult with Apple to develop a healthcare app that helps users locate doctors in their area. His community and philanthropic involvement include longtime service and support to The Ferris Foundation, Pi Kappa Alpha Fraternity, the Hazel Findlay Nursing Home, the St. John's Rotary Club and St. John's Area Community Foundation. He provides a free eye care clinic/services to the Hispanic community in the Clinton County area and is a proud sponsor of the Soap Box Derby in St. Johns which raises funds for low-income families. Peters has also provided employment opportunities to several students which helped them solidify their passion for the field of optometry and attend Ferris State University.