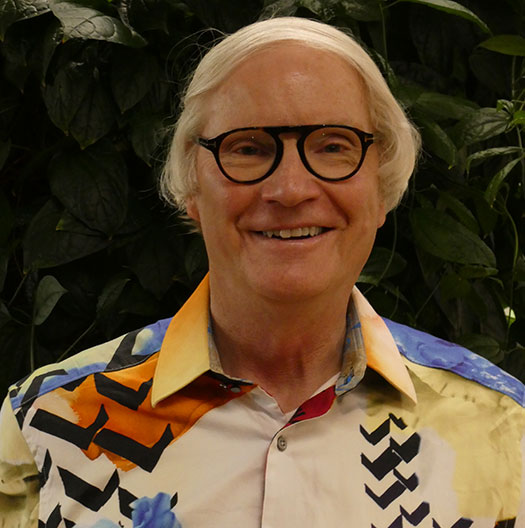 John F. Garvelink
Refrigeration, Heating, and Air Conditioning 1971
John Garvelink graduated from Ferris State University in 1971 with an associate degree in Refrigeration, Heating and Air Conditioning from the College of Engineering Technology. Upon graduation he enlisted in the U.S. Army, and his final station of duty was at Ft. Carson in Colorado Springs, Colorado where he was honorably discharged. In 1975 he became a founding member of Commercial Design Engineering, where he continues to work today as the company's executive vice president. During the past 46 years of his career, he has been extraordinarily active in his field serving multiple leadership roles for various local, state and national plumbing, heating and cooling professional associations. Among those include membership in the Associated General Contractors association, the El Paso County Contractors Association, and he is a lifetime member of the national Plumbing, Heating and Cooling Contractors, the nation's largest and oldest professional plumbing/ HVAC organization. In this, he has served on the board of director's and both as president and vice president of the executive committee. His responsibilities were many, including providing testimony to the U.S. Congress, attending and participating in conferences and trade fairs, both stateside and overseas, and attending numerous Skills USA competitions. In his community, Garvelink is a dedicated member of Sacred Heart Church and supporter of Mercy Center, a Colorado Springs–based worldwide retreat and sabbatical center. He has received numerous awards including the Divine Redeemer Catholic Community Appreciation Award. He is a longtime supporter of various Ferris State University programs and enjoys sponsoring and participating in the annual Ferris Foundation Gala.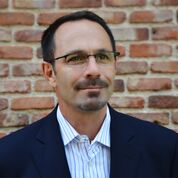 Joseph Pistrui PH.D.
Business, Marketing 1983
In 1983, Dr. Joseph Pistrui earned his bachelor's degree in Business Administration from the College of Business. He went on to earn a master's degree in Liberal Studies from DePaul University and a doctoral degree in Strategic Management, Entrepreneurship and Small Business Management from Universidad Autonoma de Barcelona in Spain. He currently resides in Madrid, Spain, and serves as a senior research fellow for the Drucker School of Management of Claremont Graduate University. He boasts a long-standing international academic career including roles at IE University, Duke Corporate Education, London School of Economics and Political Science, Bocconi University, IESE Business School, and Corvinus University in Budapest. Pistrui's work has also involved serving on multiple international advisory boards. In addition to his experience as a professor, he has an extensive track record as an executive educator and learning advisor to Fortune 500 and FTSE 100 companies on issues related to strategy, innovation and leadership. He has worked with leadership teams at organizations such as AstraZeneca, Bosch, Citi Group, Microsoft, Siemens and Unilever. Much of his work focuses on the leadership challenges of understanding changing technologies, identifying related new opportunities and rethinking human capabilities required for continuous innovation. He has been featured in Harvard Business Review, Thinkers50, the Global Peter Drucker Forum and other practitioner publications. Throughout his career, his work has touched culturally diverse populations. He has developed and delivered entrepreneurship and leadership workshops for African women entrepreneurs and helped advise the activities of Women in Management, Business and Public Service – a non-profit organization that works to advocate for greater representation of African women in public and private sector leadership roles. He has also advised educational programming efforts targeted at youth and future leaders in the United Arab Emirates and South Africa. Previous to his academic pursuits, he enjoyed a range of leadership positions over a 15-year sales and marketing management career in the consumer goods sector in the United States, mostly with Bristol-Myers Squibb.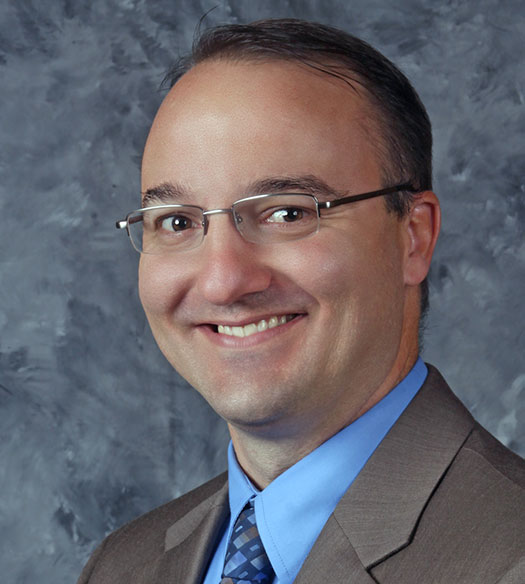 Lewis H. Roubal Jr.
Criminal Justice Administration 2000
Lewis Roubal Jr. graduated from the College of Business in 1998 with a bachelor's degree in Criminal Justice and in 2000 with a master's degree in Criminal Justice Administration. He is currently serving as senior chief deputy director of the Michigan Department of Health and Human Services. In his role, he is responsible for human service program administration for the State of Michigan across a network of 100 field offices and leading a team of more than 11,000 staff. He also serves on multiple boards and committees, including vice chair of the Governor's Food Security Council, and he serves on the boards for the Michigan Public Health Institute and the American Public Human Services Association. In his home community of Traverse City, Roubal actively volunteers and supports the Old Mission Education Foundation, Boy Scouts of America Troop 32, the Grand Traverse Regional Land Conservancy and the Traverse City Track Club. At Ferris, he is a past board member of the Ferris Alumni Association, and has taught adjunct in both the Criminal Justice and Social Work programs. He and his wife, Janet, support the Dr. Vizina-Roubal Scholarship Fund through The Ferris Foundation. He is a three-time recipient of the State of Michigan Good Government Award, a graduate of the Ferris State University Michigan Police Corp and has finished a marathon, half-marathon and triathlon.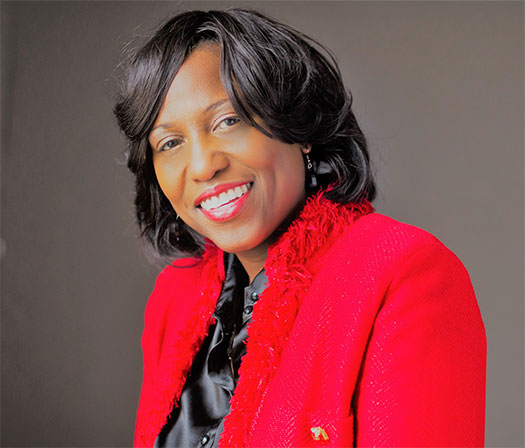 Jennifer Jones Wheeler
Pre-Teaching Secondary 1991
Jennifer Wheeler graduated in 1991 with an associate degree in Pre-teaching Secondary. She is the founder of The Michigan Training Center on Abuse and Trauma of Children in Detroit, which educates community organizations, faith-based organizations, schools and field professionals on all aspects of communication, care and working with child victims. She is also the managing partner of the family practice consultancy, J. Winston Group, which helps promote advocacy and community engagement on family and child care matters. She is a very active volunteer in her church and holds board leadership roles with many civic organizations and professional organizations, including the American Professional Society on the Abuse of Children, the Michigan Professional Society on the Abuse of Children, the John REID & Associates Institute, Prevent Child Abuse America, the Detroit Chapter of the NAACP, and Jack and Jill of America. In 2017, she was recognized by the Michigan Chronicle with a 2017 Woman of Excellence Award. Wheeler is also an active volunteer leader with her sorority, Delta Sigma Theta. At Ferris, Wheeler currently serves on the Alumni Association board and helped re-establish the Black Alumni Association, of which she is currently president.