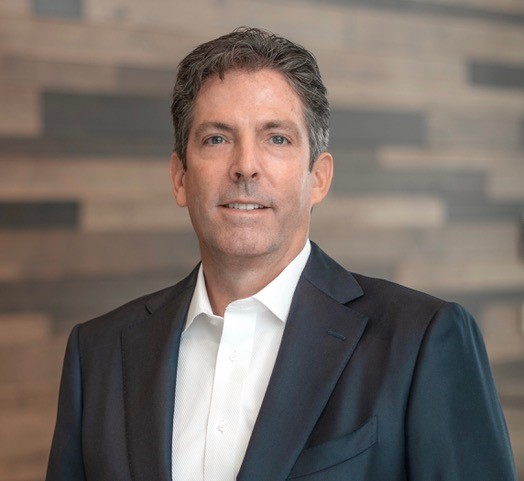 Steven Frederickson
Construction Management 1993
Steven Frederickson graduated from the College of Engineering Technology in 1993 with a degree in Construction Management. He is currently the vice president at Rockford Construction overseeing its healthcare division. Previously, he served as president of Rock Creek Companies, an owner's representative company that provides high-level real estate and consulting services in Reston, Virginia. He is passionate about and active with the advancement of good causes in the community. He serves on the Loudoun Education Foundation Board and Executive Committee which supports an 84,000-student school district. The Foundation provides scholarships to students, feeds 30,000 at-risk youth on the weekends and creates partnerships with synergistic business and industry. Additionally, he serves on the Beat the Odds Board and Executive Committee, which provides scholarships and mentoring to rising seniors who have overcome tremendous adversity in the home. Frederickson fully believes that when we give back to our community, we gain so much more than we give. He is a local philanthropist and social entrepreneur, providing funding for local community causes including hunger relief, healthcare for the disadvantaged, abused women and children, and Habitat for Humanity. He also supports individuals creating businesses that serve the local community and has served on the Redeemer United Methodist Church Leadership Board. At Ferris, he is vice president of the Construction Industry Advisory Board and has actively served in a multitude of capacities over the last 19 years, including helping to increase enrollment five-fold. Frederickson and his family have made contributions to support Ferris' Michigan Construction Hall of Fame donor recognition wall and most recently the Frederickson Family Mechanical & Electrical Practices Lab was named in their honor. In 2019 Frederickson was selected for the Department of Defense Distinguished Visitors program, and he holds five patents from the United States Patent and Trademark Office related to package and mail security.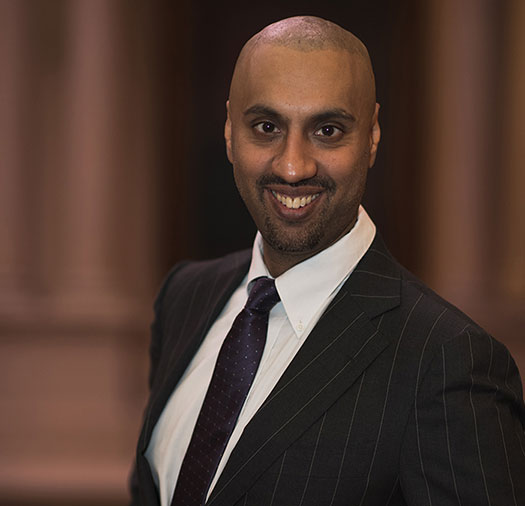 Omar Ben-Asuf Ha-Redeye
Nuclear Medicine Technology 2002
Omar Ha-Redeye is a 2002 graduate of the College of Health Professions. He went on to further his education, earning a bachelor's degree in Health Services Management from Ryerson University, a master's degree in Health Law from Osgoode Hall and a Juris Doctorate from Western Law. He is currently the executive director of the Durham Community Legal Clinic in Oshawa, Ontario, and teaches part-time at Ryerson University. Much of his professional work has been integrated into the community and is largely focused on multiculturalism and the promotion of diversity. He is regularly involved in the litigation of human rights issues in the employment sector. Within the legal community in Ontario, Ha-Redeye is a regular presenter at conferences on issues of multiculturalism and diversity, and is involved in numerous related initiatives. Ha-Redeye serves on multiple community boards including as president of the Board of Flemington Health Centre, a local community health center that serves newcomers to Canada and marginalized populations. He also serves on the Board of Spinal Cord Injury Ontario, the largest organization in Ontario that focuses on disability issues related to spinal cord injuries and conditions. In 2012, he was awarded the Queen Elizabeth II Diamond Jubilee Medal for promoting access to justice and advocacy on behalf of marginalized and discriminated populations. In 2015, he was awarded the OBA Foundation Award for exceptional contributions to improving the justice system and public legal education. In 2017, Omar received the Ted Rogers School of Management Teaching Award for Contract Lecturers at Ryerson University. In 2018, Omar was recognized by the Canadian Law Blog Awards for the Best Blogger in a Group Blog or Platform. The Young Advocates Standing Committee of the Advocates' Society awarded him a Civility Award, as selected by his peers, in 2020. During his time at Ferris, he was involved in The Torch, Black Think Tank, and the Health Care Systems Administration registered student organization.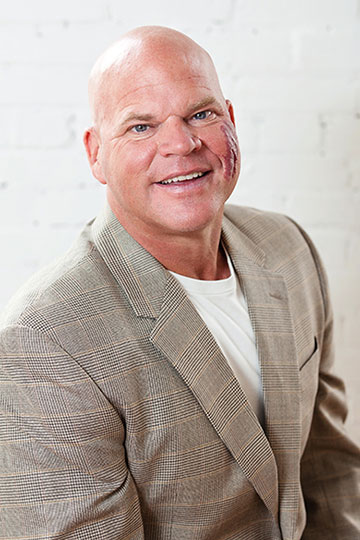 Kurt Alan Hoffman
Welding Technology 1983
Kurt Hofman graduated from Ferris' College of Engineering Technology in 1983 with an associate degree in Welding Technology. He serves as the executive vice president for RoMan Manufacturing in Grand Rapids. Through his leadership on the executive management team, the company has seen tremendous growth and now employs more than 150 people. Active in his profession, he has served the industry over the years in various roles including those of Chairman of the Western Michigan Section of the American Welding Society and member of the Board of Directors of the Resistance Welding Manufacturing Alliance where he chaired various committees. In 2018, he was appointed by Gov. Rick Snyder to serve on the University's Board of Trustees and is currently the chairman of The Ferris Foundation. In addition, he was actively involved in Ferris' Welding program's Advisory Board, and in 2017 he was inducted into the Ferris Welding Hall of Fame.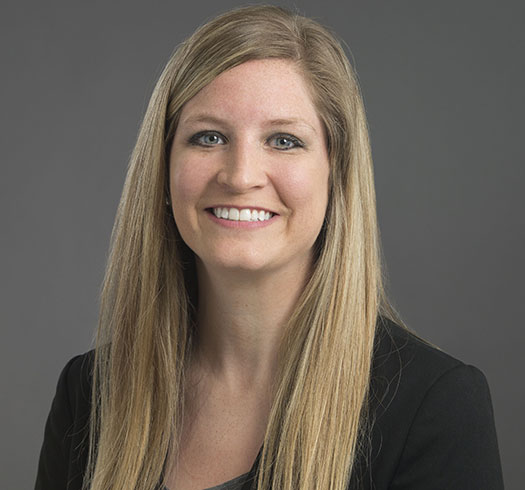 Dr. Andrea McNab
Applied Biology Pre-Med 2006
Dr. Andrea McNab graduated from Ferris State University in 2006 with a bachelor's degree in Applied Biology Pre-medicine. Today, she works at Beverly Hills Physicians in Los Angeles, California, as a plastic surgeon and general surgeon who enjoys helping her patients feel comfortable in their own skin. During her training at Rush University Medical Center in Chicago she gained experience in the full spectrum of the field, in both aesthetic and reconstructive surgery. Additionally, she completed five years of general surgery residency at the University of Florida before graduating from medical school at Wayne State University. While at Ferris, McNab was heavily involved in many organizations and activi
ties. She was an Honors Program peer mentor and member of the student advisory board, she served as a new student orientation leader, belonged to the Pre-Med Club, (served as treasurer and secretary) and was a member of the Student Alumni Gold Club. She continues her dedication to Ferris by serving as an Alumni Ambassador and Honors Program Alumni Advisory Board member. She enjoys charity work and has served on countless community and recreation-based projects in Michigan, Florida, Illinois and California. She has traveled to Guatemala with Operation Smile to perform cleft lip operations, and she recently went to Malawi, southeast Africa, to build a home with Habitat for Humanity. She was awarded the Best Resident Breast Reconstruction Presentation Award at the American Society of Plastic Surgery meeting in 2017 and also has a background in trauma surgery research. Her medical expertise has provided her consulting opportunities with the writers of "Grey's Anatomy", and she's appeared as a television and film background actor on hit shows such as NBC's "Chicago Fire" and "Chicago Med", and the film An Acceptable Loss. In her spare time, she is always looking for a new place to travel – she has been to 50 states, 31 countries and five continents.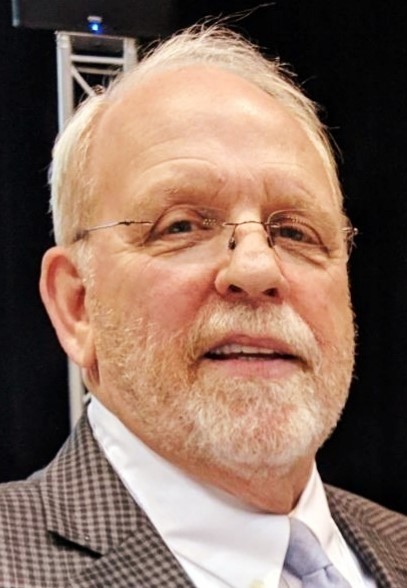 Thomas Edgar McNally
Human Services 1976
Thomas McNally is a 1976 graduate of the College of Arts, Sciences and Education. His love of helping others has provided him a long and distinguished career as social worker, advocate and educator. Based in New Era, Michigan, he has owned a private practice since 1990, Healthy Highs Unlimited, that specializes in individual, group and family assessments, and treatment for emotional and behavioral disorders in youth and young adults. He is a well-respected member of the National Association of Social Workers and is recognized locally, statewide and nationally. As a therapist he has led the clinical program of a 62-bed private psychiatric facility, and was the consultant and lead supervisor of the design, building and opening of the Grand Rapids Public Schools Alger Middle School, where he served as principal. Additionally, in conjunction with Michigan State University and Star Behavioral Health, he has completed his specialized post-graduate, two year training in the treatment of veterans affected by PTSD. He is known for always being a champion for those who need emotional support, safety and understanding. Included among his many accolades is receiving the NASW Michigan Social Worker of the Year Award in 2018, Outstanding Youth Advocate Award in 2013, the Richard DeVos Award for Prevention and Wellness, and the NASW Lisa Putman Award for Excellence in Child Welfare and Advocacy. To help his local community, he has been involved with the Feed the Hungry program that over 10 years distributed 5,000 turkeys at Thanksgiving to migrant families throughout West Michigan. At Ferris, McNally has presented numerous symposiums to current students that focus on giving it your all when completing projects or presented with challenges to overcome.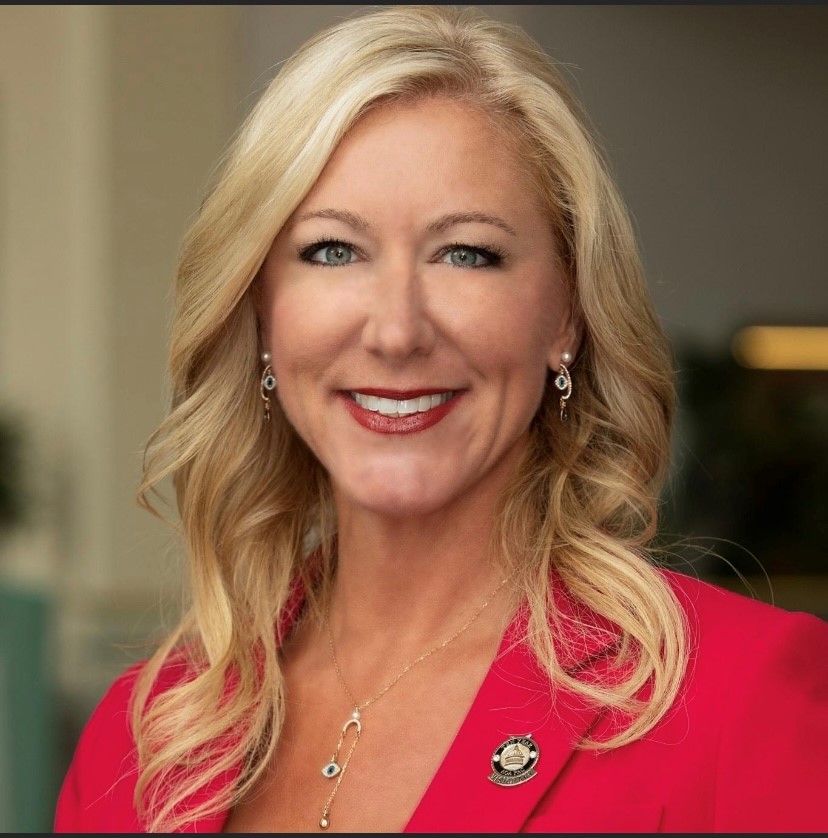 Dr. Barbara Horn Thompson
Optometry 1996
Dr. Barbara Horn Thompson graduated from Ferris State University's Michigan College of Optometry in 1996 with her Bachelor of Science in Vision Science and in 1998 with her Doctor of Optometry degree. She is the president of Beach Eye Care & Audiology in Myrtle Beach, South Carolina. Throughout her distinguished career she has served on numerous committees in local and state societies. She was honored in 2005 as the Michigan Optometric Association Young Optometrist of the Year, and in 2006, the American Optometric Association (AOA) awarded her Young OD of the Year. In 2011, she earned the MOA's Optometrist of the Year, and in 2018, the South Carolina Optometric Physicians Association honored her as Optometrist of the Year. In 2019 she was the first FSU-MCO graduate and the third woman to be inducted as president of the AOA. At Ferris, she served on The Ferris Foundation Board from 2014-2017. In 2007 she was recognized by the Alumni Association with the Pacesetter Award, and in 2021 she received the Michigan College of Optometry Distinguished Alumna of the Year Award.
Contact
Ferris State Alumni Association
420 Oak Street, Big Rapids
(231) 591-2345