College of Business
International Business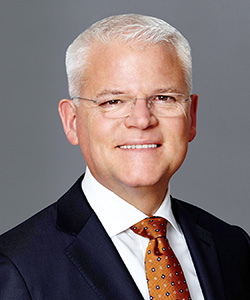 Mark Beiderwieden is a 1985 graduate of Ferris' College of Business and is the regional president of Amway Asia Pacific, leading all operations for one of Amway's four regions, overseeing sales, marketing, finance and other functions. In this role, he works with Amway business owners and Amway affiliates across the Asia Pacific region.
Previously, he served as the managing director of Amway Japan. During his tenure, he initiated Amway Japan's Charity Foundation to support victims of the Tohoku Tsunami disaster. Prior to Asia, he held numerous leadership positions in Amway's European markets, including serving as Amway Europe's managing director.
Beiderwieden is a member of the Tokyo Chamber of Commerce and Tokyo CEO Round Table, the German Industrie und Handelskammer (Chamber of Commerce), and he holds various memberships in European Direct Selling associations.