College of Pharmacy
Bachelor of Science in Pharmacy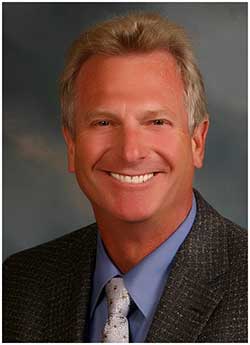 Jeff Rowe graduated in 1979 from the College of Pharmacy. He has more than 30 years of experience in the specialty pharmacy industry, serving most recently as executive vice president of Diplomat Pharmacy and a member of its board. He is currently an independent consultant.
In 1993, after owning two successful independent pharmacies, Rowe joined Diplomat as a staff pharmacist charged with building the organization's compounding and complementary services. From 1997 to 2006, he served Diplomat as its pharmacy manager. During Rowe's tenure with Diplomat, the company grew from a single location with revenue of less than $5 million to 16 locations and $3 billion in sales, traded publicly on the New York Stock Exchange.
A member of the Michigan Pharmacists Association since 1979, Rowe is a past president and treasurer of Genesee County Pharmacists Association. He has frequently served as a delegate to the MPA House of Delegates and as treasurer on the MPA Executive Board from 2002 to 2007. He is currently active on the MPA Third Party Committee, a group he has been a member of since 2000. He also is a member of the American Pharmacists Association and National Community Pharmacists Association. He has been honored as GCPA's Pharmacist of the Year (1992-93), inducted into MPA's Hall of Honor (2007) and awarded Pharmacist of the Year by MPA in 2016.
In his community, Rowe serves on the board for numerous organizations, including St. Luke's New Life Center, a nonprofit dedicated to educating and training at-risk individuals to prepare them for the job market. He currently serves as board president for St. Luke's. Rowe also is a volunteer at Genesee County Free Clinic and served as a Hospice Team member for Hartland Hospice from 2007 to 2015.
Rowe has served his alma mater as a member of the College of Pharmacy Advisory Board from 2007 to 2015, and as chairperson of the Pharmacy Forward initiative's steering Committee since 2012. In 2015, he and his wife, Annette, made a $1.5 million gift to the College of Pharmacy, $500,000 of which will provide an annual scholarship for students.