College of Engineering Technology
Bachelor of Science in Surveying Engineering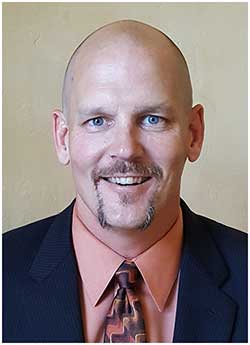 Matthew Nawrocki graduated in 1995 from Ferris' College of Engineering Technology. He is the CEO and president of Vectors Inc., a Trimble global positioning system product dealership, of Denver, Colorado, and Albuquerque, New Mexico.
Nawrocki has served as a guest speaker on GPS topics at the New Mexico State Convention in 2006 and 2007, at the Survey Convention in Durango, Colorado in 2005, and at the BLM Convention in 2004 and 2005. From 2007 to 2013, he was an instructor in GPS and surveying for the University of Wyoming Outreach School, and from 1996 to 1999, he was a sales manager, consultant and trainer for Trimble equipment with GPSolutions Inc., of Denver. During his junior and senior years at Ferris, he worked throughout Michigan as a land surveyor trainee for WW Engineering & Science of Grand Rapids, Michigan.
Vectors Inc. was recognized as one of the 5,000 Fastest-Growing Companies in America in 2015 by inc.com and named a Colorado Company to Watch in 2016. He has served as a member of the CEO Advisory Board for Vistage executive coaching services since 2014.
A noted philanthropist, Nawrocki has helped numerous charitable projects and organizations that support underserved members of the world community. In partnership with Food for the Poor Jamaica, Nawrocki built the Clapham Basic School in the community of St. Ann. In addition to educational opportunity, the school provides clean water and food to those in need. He has also supported the Semper Fi Fund, which provides grants to support injured marines and their families, as well as the construction of an early learning center and purchase of new computers for Denver-area schools.
Nawrocki also has given generously of his time and resources to support Ferris State. He has served as a member of the Surveying Engineering Advisory Council since 2013 and coordinates its task forces. In 2013, he and his wife, Sara, created the Nawrocki Gratitude Endowment Fund for Ferris Surveying Engineering students.