College of Engineering Technology
Surveying Engineering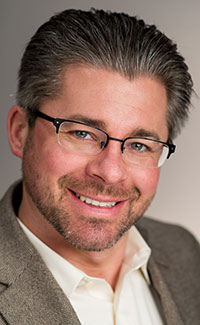 With more than 15 years of industry experience, Matthew Bissett is vice president of the power and energy division at Atwell LLC, which serves the renewable energy, electric transmission, and oil and gas pipeline markets. His responsibilities include staff and project coordination, client relations, corporate strategy, and business development initiatives as a firm shareholder. He was awarded partnership with Atwell at the age of 27, making him the youngest partner in the consulting firm's 108-year history.
Bissett has served as the principal-in-charge on more than 21,000 megawatts of renewable energy projects throughout the United States and Mexico. Atwell provides renewable energy assistance to multiple facilities in Ohio, Pennsylvania, Virginia and West Virginia.
As a member of the American Wind Energy Association's Siting Committee, Bissett helps the wind industry address wind farm location issues at the national level, including wildlife research, outreach and educational efforts, and federal agency guideline development. He also serves as a member of the several professional organizations, including the International Right of Way Association, the American Congress of Renewable Energy, the Great Lakes Renewable Energy Association and the Michigan Chamber of Commerce, as a part of the Environmental and Energy Committee. He also serves his local community as a sponsor for Wind for Warmth Detroit. He was honored by Crain's Detroit Business with its 40 Under 40 award in 2013.
Bissett remains an active alumnus in many Ferris State functions; he is an Honorary Surveying Society member of Lambda Sigma, as well as a Ferris State Survey Program Advisory Board member. He was instrumental in developing the Atwell LLC Surveying Engineering Annual Scholarship and created the Atwell LLC Surveying Annual Scholarship.