College of Pharmacy
Pharmacy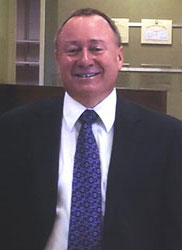 With more than 25 years of retail health experience, Michael J. Bettiga has demonstrated exceptional leadership and communication abilities in achieving the position of Senior Vice President of retail health services/GMM HBC–ShopKo Stores. In that position, Michael is responsible for all optical and pharmacy operations. In 2004 he led the development of ShopKo Express, a free-standing pharmacy initiative, and today oversees the Express operation.
Michael is very active in maintaining the integrity of the pharmacy and healthcare fields. He has served on the State of Wisconsin Pharmacy Examining Board since being appointed in November 1999 and is serving his fourth consecutive year as Board Chair. He is also vice president of the Bellin College of Nursing board of trustees. His dedication to his field earned him the 2007 State of Wisconsin Pharmacy Government Affairs award.
The volunteer work he has done for Walk to Cure Diabetes, the Arthritis Foundation and Northeast Wisconsin Juvenile Diabetes organizations also reflects his commitment to improving the quality of life for those with health challenges. That commitment is also clear in his founding of the ShopKo Pharmacy Scholarship at Ferris' College of Pharmacy.
Michael lives in Green Bay, Wis., with his wife and Ferris alumnae, Barbara. They have two children, Bart and Kaitlyn.