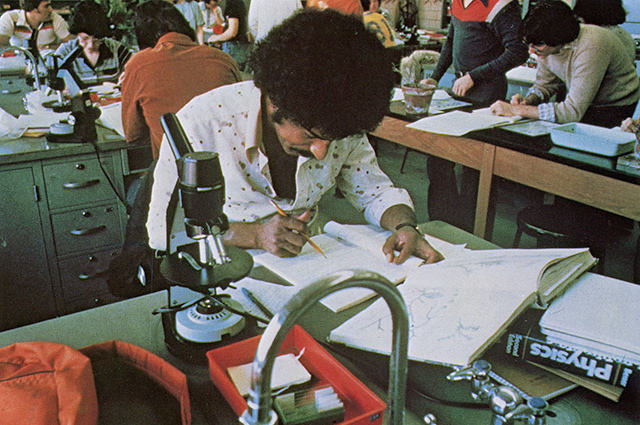 To say that Ferris State College peaked during its first century is a misleading generalization, but it does appear that the College will be somewhat smaller as it moves into its second century.
The student body reached a record high of 11,100 in the fall of 1980, but that is expected to taper off to approximately 10,000 before stabilizing, officials predict.
Ferris' enrollment, however, will not drop as sharply as that at many colleges and universities in Michigan because of the continuing attractiveness of the school's career-oriented programs. But there will be a drop, primarily due to a decrease in the college-age population and ever-higher tuition rates.
The yearly budget allocated to Ferris by the state has steadily increased since 1950 as a reflection of the school's enrollment growth, the introduction of new and more complex curriculums, and inflation. Increasingly, however, that budget will primarily reflect inflation as the state tightens its belt in the face of economic troubles.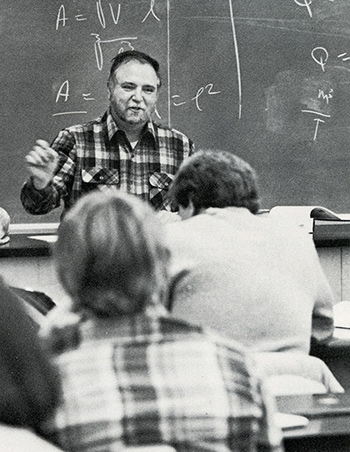 In 1977, for example, the state's portion of tuition support was approximately 70 percent of the total cost of a student's education. In 1980, that dropped to about 60 percent. As the 21st century approaches, the state's portion of tuition support will probably drop to nearer 40 percent, with the student shouldering the difference. Thus Ferris, like all other institutions of higher education in Michigan, may not have the dollars available to it that it once did.
In more specific terms, this means that as soon as the College gets state funding for its long-planned and badly needed Heavy Equipment Services Building, its request for other new building monies will virtually end. The HES Building, budgeted at approximately $5,000,000, will likely be the first concrete milestone in the College's second century, as the Victor F. Spathelf Center for Allied Health was the last in the
school's first 100 years.
But while the scope of the institution will continue to change, its educational mission will not, school officials say categorically. Programs of study will remain relevant to the job market. The trend, however, will be toward an increase in graduate professional degrees such as the one offered in optometry, and the raising of some associate degree and certificate programs to bachelor degree level.
Curriculums at Ferris will still carry the "opportunity" hallmark imprinted on them by W.N. Ferris. This means that as standards are raised for entry into certain fields, the length of time students will have to spend at Ferris to get the necessary education to meet those increased demands will likewise increase. Conversely, if career opportunities diminish in certain areas, then those programs will undoubtedly be dropped, as were telegraphy and horology (watch repair) in years past.

Although scope of the institution may change, the mission will not.
Two programs with plans to add graduate professional degrees are pharmacy and accountancy. The doctoral degree in pharmacy (known as the Pharm.D.) and the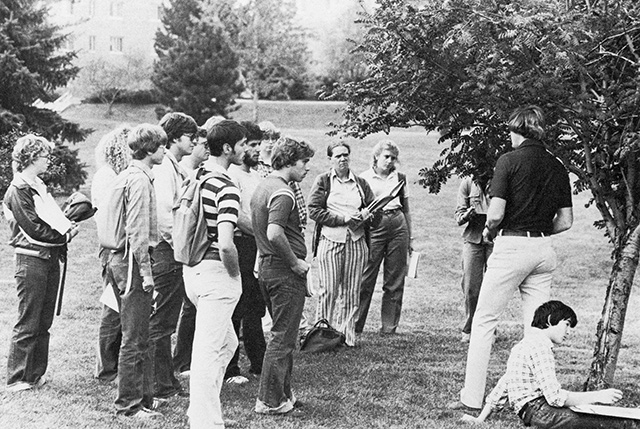 master's degree in accountancy are precursors of things to come in certain fields, Ferris educators say.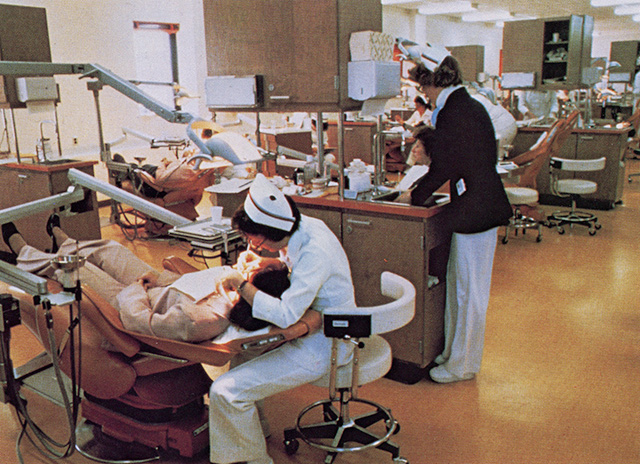 Campus growth will likely be limited in the coming years.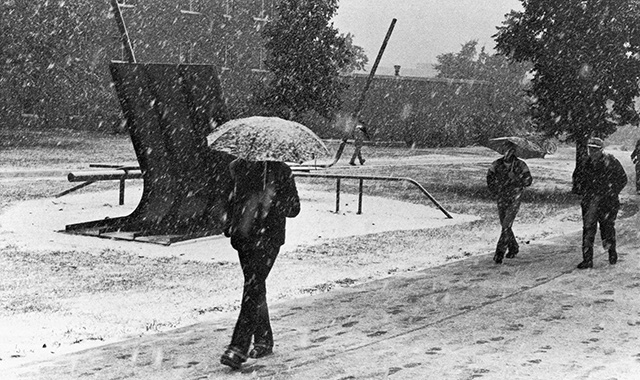 New pharmacists now require even more clinical training (Mr. Ferris referred to it as "hands-on training") than did their predecessors as they take on the additional responsibility of working with physicians in prescribing drugs for patients.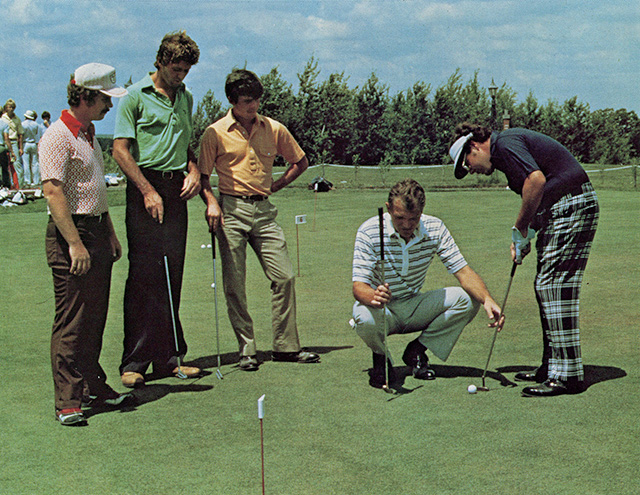 The master's degree in accountancy, likewise, will give an extra year of intensive study for accounting students, making them better prepared to pass the increasingly complex Certified Public Accountant (CPA) exam.
Other programs expected to appear in the Ferris catalog over the next decade are a bachelor's degree in energy management and master's degree in several trade-technical education programs.
Another phenomenon is also likely to take place in the coming years; the faculty turnover rate will decline.
With the tight job market in higher education, faculty members will be less mobile. The situation will contrast sharply with that in the 1960's when there were often more than 100 new faculty members employed each year - some to teach in new programs, but most coming in as replacements for those who had left.
Additionally, many faculty members will be more content to stay at Ferris because of its reputation as a leader in career-oriented education, a field which has been steadily gaining acceptance in educational circles. No longer are traditional liberal arts institutions automatically preferable to more technically oriented schools.
As always, however, the future remains a mystery. Many factors will have an effect on Ferris in the coming years, beyond the ken of even the best educational prognosticator.
But whatever happens, the philosophies of Rosseau, Pestalozzi and W.N. Ferris, all aimed at teaching people how to earn a living, will remain the focal point at Ferris State College, or whatever name it may assume, as the century progresses.