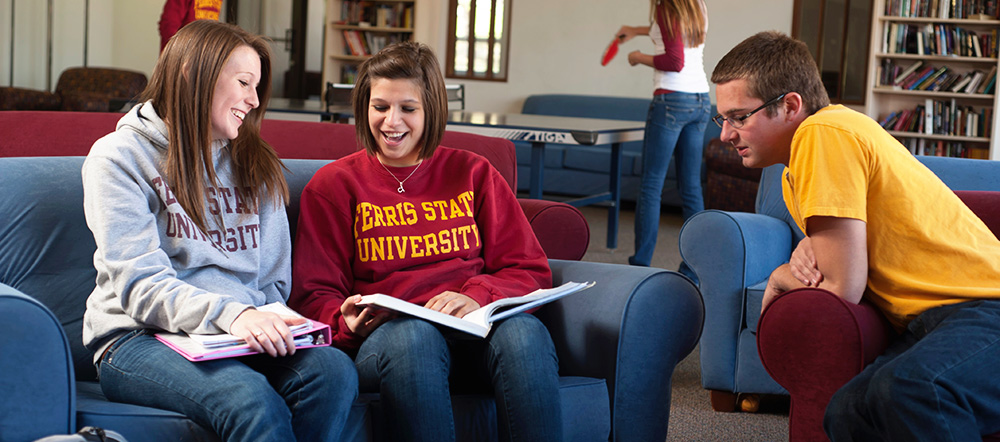 Each of our housing options on campus has different features and benefits. For example, some are closer to academic buildings where others are closer to dining facilities. You might want to know which buildings have quiet areas or which have workout rooms. Use the chart below to discover the best living arrangement for you.
Every hall has laundry, a kitchenette, and a study room(s). All rooms are furnished except apartments.
Break housing is available in Bond Hall, East Campus Suites and West Campus Apartments. Residents may choose to stay in their rooms during Thanksgiving Break, Winter Break, and Spring Break. For Bond Hall, residents must sign up through their Hall Director in advance.
Quad Cafe & University Center

Clark Hall

East Campus Suites

Hallisy Hall

North Hall

FLITE, Starr & Sciences

Clark Hall

East Campus Suites

Hallisy Hall

North Hall

Pharmacy & Optometry

Bond Hall (North)

Bond Hall (South)

Cramer Hall

Henderson Hall

Puterbaugh Hall

West Campus Apartments

The Rock

Brophy/McNerney Hall

Henderson Hall

Pickell Hall

Puterbaugh Hall

Ward Hall

Business IRC

Bond Hall (North)

Bond Hall (South)

Brophy/McNerney Hall

Cramer Hall

Hallisy Hall

Henderson Hall

Pickell Hall

Puterbaugh Hall

Ward Hall
Computer Labs

Bond Hall

West Campus Apartments

Honors

Henderson Hall

Pickell Hall

Puterbaugh Hall

Study Rooms

All halls, suites & apartments
Single Style Rooms

Bond Hall (North)

Bond Hall (South)

Brophy/McNerney Hall

Clark Hall

Cramer Hall

Hallisy Hall

Henderson Hall

Pickell Hall

Puterbaugh

Ward Hall

Double Style Rooms

Cramer Hall

North Hall

Suite Style Rooms

Cramer Hall

East Campus Suites

West Campus Apartments
Each facility has its own unique atmosphere that changes slightly from year to year based on the residents of the building. Halls that are mostly single rooms are generally quieter while halls with doubles are generally more active.

Active Lobby

North Hall

Workout Rooms

Brophy/McNerney Hall

Clark Hall

Cramer Hall

North Hall

Quiet Areas

East Campus Suites

Henderson Hall

Pickell Hall

Ward Hall

West Campus Apartments

More Upperclass Students

Bond Hall (North)

Bond Hall (South)

East Campus Suites

Hallisy Hall

West Campus Apartments

19 Years & Older

Bond Hall (North)

East Campus Suites

West Campus Apartments
Contact
1325 Cramer Circle
CRA 106
Big Rapids, MI 49307

(231) 591-3745
[email protected]
Monday - Friday:
8am - 5pm

Connect With Us
---

---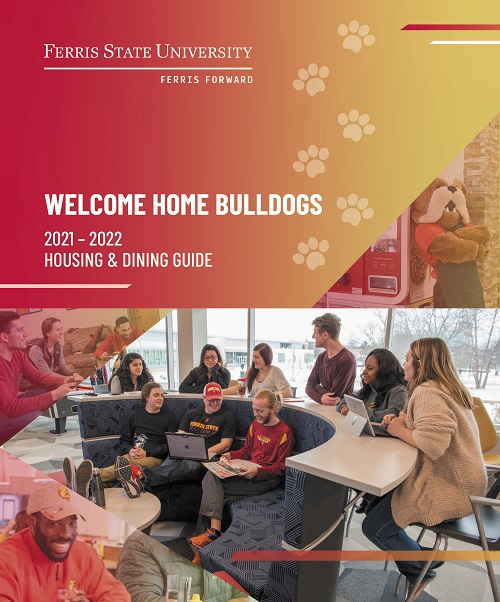 Housing and Dining Guide 2021-2022