The Office of Housing and Residence Life at Ferris State University is committed to establishing inclusive and educational communities of students, which support the Mission and Core Values of the University.
Housing and Residence Life is pleased to offer our students a variety of on campus living options including our residence halls, suites, and apartments.
Use our interactive housing campus map below to help you deicide where you should live!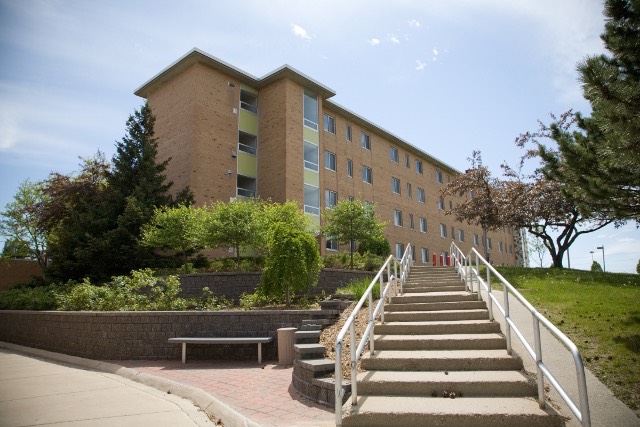 RESIDENCE HALLS
Ferris State University offers a choice between 15 residence halls. The residence halls include Hall Directors and Resident Advisors who go above and beyond to make students feel more at home and involved. Ferris Housing provides some of the necessities that off campus living options do not such as numerous activities and programming hosted by staff and meal plans at Ferris State University dining facilities.
lets GO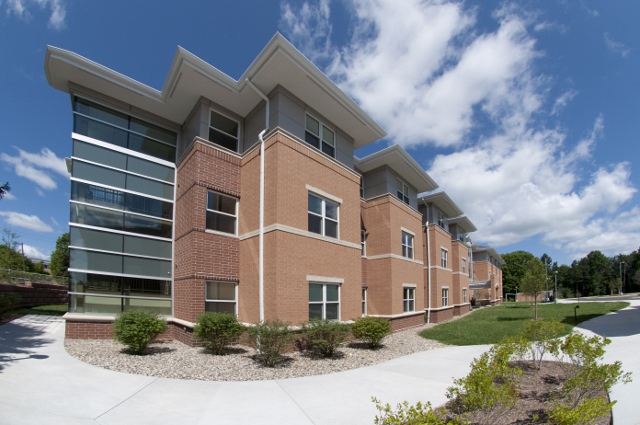 EAST CAMPUS SUITES
If you are looking for a fully furnished suite with open access throughout the year, we have options for you. Many benefits of the suites stand out against alternative off campus living options such as the safety and security provided through the use of security cameras, as well as keycard access into the building. Utilities are included in the price of the suite.
LETS GO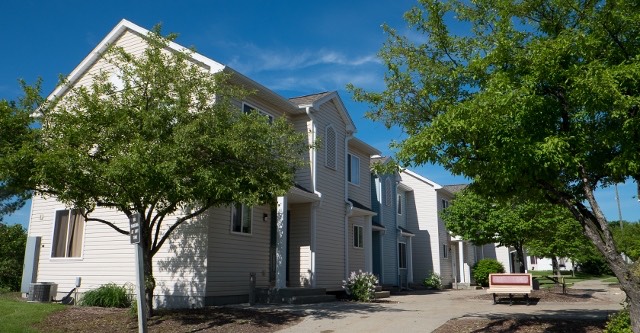 WEST CAMPUS APARTMENTS
The amenities provided at the on campus apartments are above and beyond what is found off campus such as all inclusive pricing and the convenience of being able to walk to any class. The apartments are filled only with Ferris State University students as well as their families, making it a perfect place to meet new people.
Let's Go
Housing Requirements

There are a few important requirements to take into consideration when applying for housing at Ferris State University:

POLICY
Ferris State University policy requires all single students to live in University Residence Halls for two full academic semesters, unless they have reached the age of 19 prior to September 1, of the current academic year, or plan to continue living in the permanent home with parents, and the home is within 50 road miles of the University. Students who are eligible to live off campus may qualify for certain residence hall housing incentives.

All housing contracts are binding for the entire academic year (both fall and spring semesters). These contracts require an appeal for cancellation or exemption once signed. The only exceptions are for students with internships, graduating students, or students who are transferring.

Students who lived on-campus at another university, but are under 20 should be aware that Ferris State's residency requirement is independent of the policies of other institutions. Despite previous living arrangements, our students must meet the specific Ferris State guidelines to be eligible for off campus living.

Top 10 Reasons to Live on Campus

1. Live close, sleep more.
Because you can get up at 7:45am for your 8:00am class.

2. It's like an all-inclusive resort!
Laundry facilities. Heat. No shoveling.

3. Eat well.
Our many dining locations offer an incredible variety of healthy, fresh foods and indulgent favorites for breakfast, lunch, and dinner. And you don't have to do any dishes!

4. Don't stress.
Everything is included in one bill: rent, utilities, cable TV and high-speed internet. There's no chance your power will get turned off.

5. Live smart.
National studies show students who live on campus tend to earn better grades. That's a good reason by itself.

6. Feel safe and secure.
Campus safety is our top priority. Our housing facilities are locked and require Ferris ID card access in addition to a door key. Our desks are staffed around the clock.

The Department of Public Safety is open 24 hours a day, 365 days a year. Student foot patrol officers help safeguard campus and provide escorts to students who request them. Emergency blue light phones that enable students to contact 911 at the touch of a button are installed in all residence halls and in strategic locations on campus.

7. Easy access to support.
Academic and support resources are right at your fingertips, from the Academic Support Center and Writing Center to FLITE and the Center for Leadership, Activities and Career Services.

8. Stay healthy.
The Student Recreation Center has fitness equipment, a rock wall, swimming pool, basketball courts and fun classes to stay fit and relieve stress. Some of our residence halls have exercise equipment as well.

Got the sniffles? Birkham Health Center can help you feel better.

9. Refuel.
Starbucks is at both the University Center and the Interdisciplinary Resource Center.
Coffee. Snacks. Survival.

10. Be connected.
We are proud to be a globally diverse university and campus. We believe that learning from each other is one of the best parts of the college experience. Live here and be part of our community.

Join student organizations, intramural teams, and attend concerts, lectures and plays. Get an on-campus job. Walk over to Top Taggart Field for a football game or Ewigleben Sports Arena to cheer on the hockey team from the Dawg Pound.

One thing's for sure, you'll meet a lot of people and make a lot of friends right in the middle of the action.

Where Should I Live?

Each of our housing options on campus have different features and benefits. Some are closer to academic buildings where others are closer to dining facilities. You might want to know which buildings have quiet areas or which have workout rooms.

Explore where to live to determine the best fit for you.

What Should I Bring?

Now that you are getting ready to move into the residence halls, you are probably wondering what you should bring.

What to bring is a list of what you can and cannot bring to campus.

Bed lofts can be brought to certain rooms on campus.
---
We do not discriminate based on age, religion, race, color, sexual orientation, national origin, or disability.