Hall Director apartments vary in dimension, but all generally have the same basic configuration. Each apartment has a kitchen/dining room, living room, bedroom, bathroom, and various closets. Each apartment possesses an overstuffed couch and chair. However, Hall Directors are welcome to provide their own. All apartments are air conditioned and have a full size bed, dresser, and chest of drawers with vanity mirror.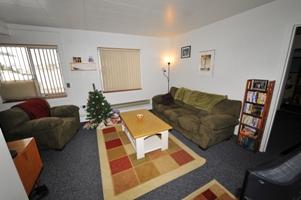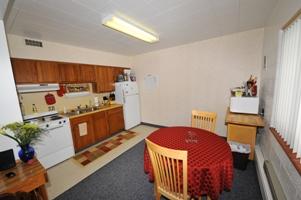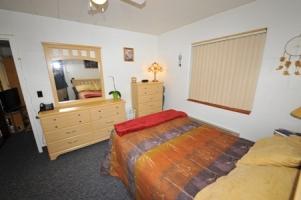 The following floor plan has been provided to give you an idea of the general layout of Hall Director apartments. Because the apartments are in buildings that are as unique as the residents who live there, floor plans may differ slightly.

Hall Directors are also provided space in their building for personal storage.