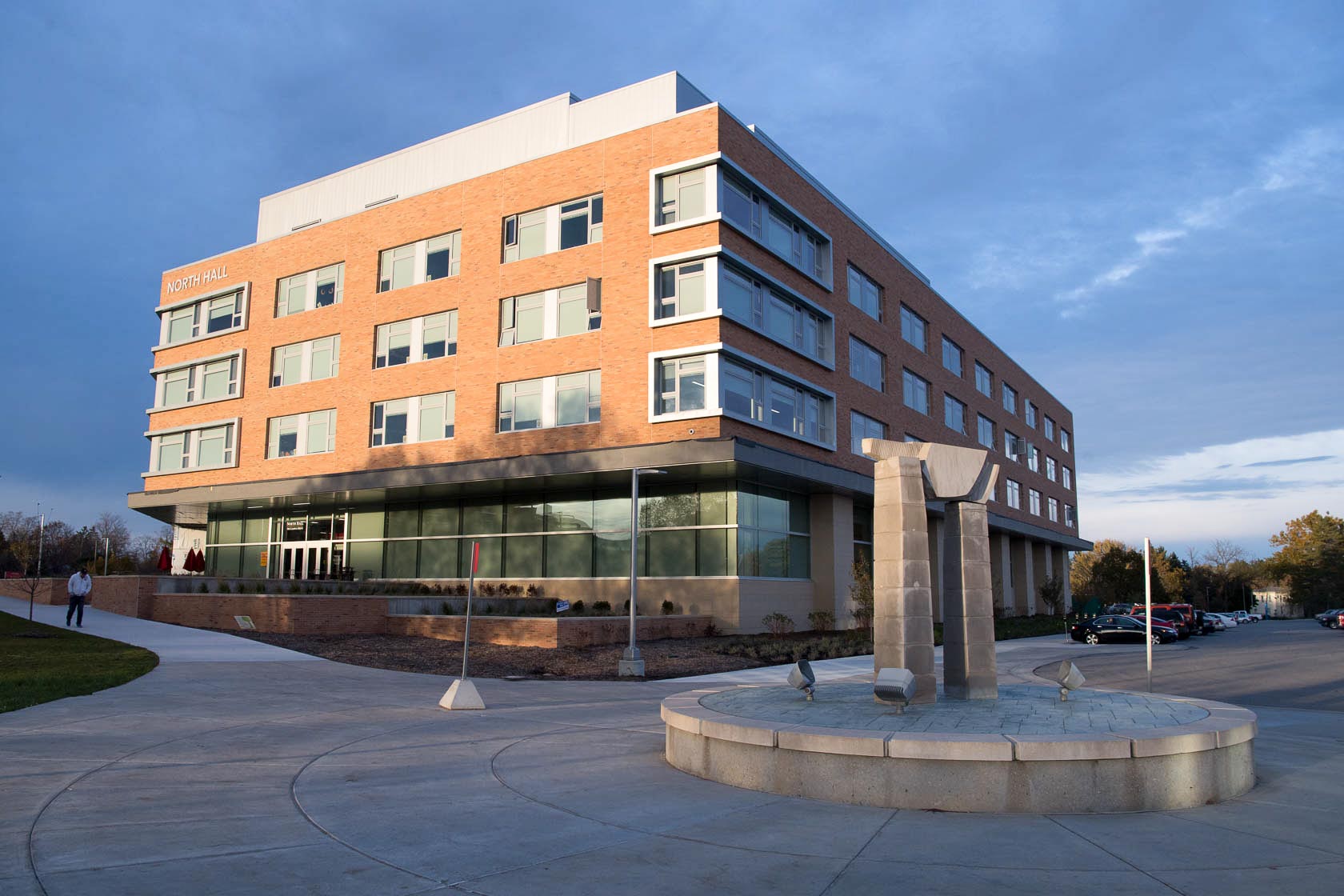 North Hall, Ferris' newest residence hall built in 2017, is primarily dedicated to housing freshmen. It features double rooms with four people to a suite. The furniture is lofted, therefore, other lofts are not permitted.
Location on Campus
North hall is close to different academic buildings including Arts & Science Commons, Starr Buildings, Swan Building, National Elastomer Center, Music Center, and Johnson Hall. North hall is also close to different campus buildings including Flite Library, Birkham Health Center, Williams Auditorium, and the David L. Eisler Center.
North Hall Media Gallery


We are currently not accepting classroom reservations.