Their Home Away From Home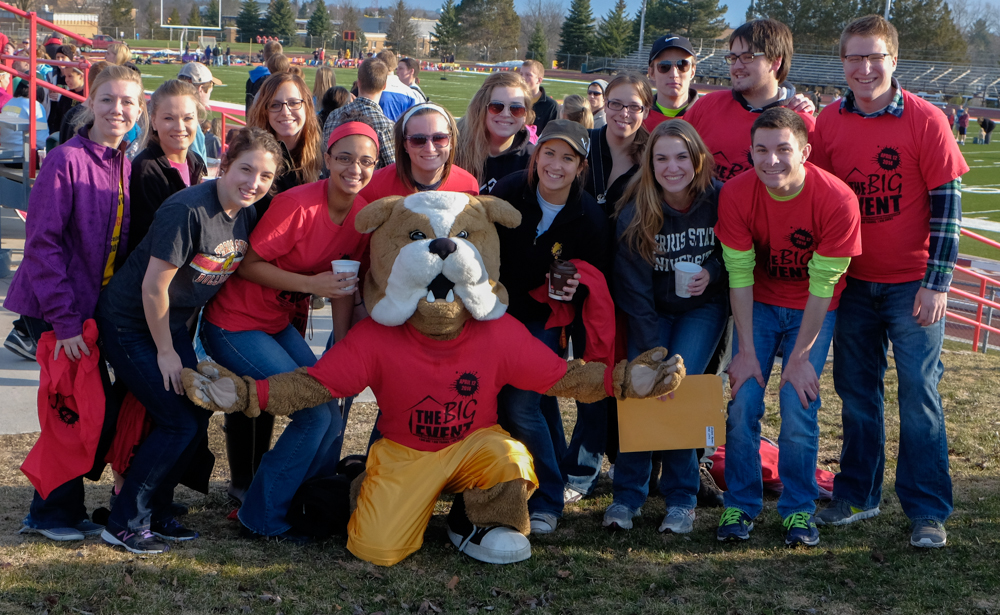 Ferris State University will be your student's home away from home. You may feel secure in knowing that we provide safe, comfortable residence halls, apartments and town homes with the conveniences of home. Ferris dining locations offer friendly service, a fun atmosphere and great daily menu choices featuring fresh, healthy food options.
We know that students learn both in and out of the classroom. That's why we offer more than 220 academic, Greek, social, political, faith-based or athletic Registered Student Organizations that enrich student life and the lives of others.
We offer opportunities to be active and healthy, too. The Student Recreation Center has fitness equipment, a rock wall, swimming pool, basketball courts and fun fitness classes. Our Racquet and Fitness Center features indoor and outdoor tennis courts, racquetball, weight and fitness rooms, and Katke Golf Course is a fun and challenging course for golfers at any level.
Athletics is a tradition at Ferris, from cheering on our student-athletes to participating on a variety of intercollegiate, intramural and club sports for student-athletes. We boast a nationally renowned NCAA Division I Men's Ice Hockey Team and highly competitive NCAA Division II men's and women's varsity teams.
We provide the services and conveniences that will allow your student the opportunity to thrive. We're all in this together with the same common goal - to see your student succeed!