Student Feature: Toqua Saflo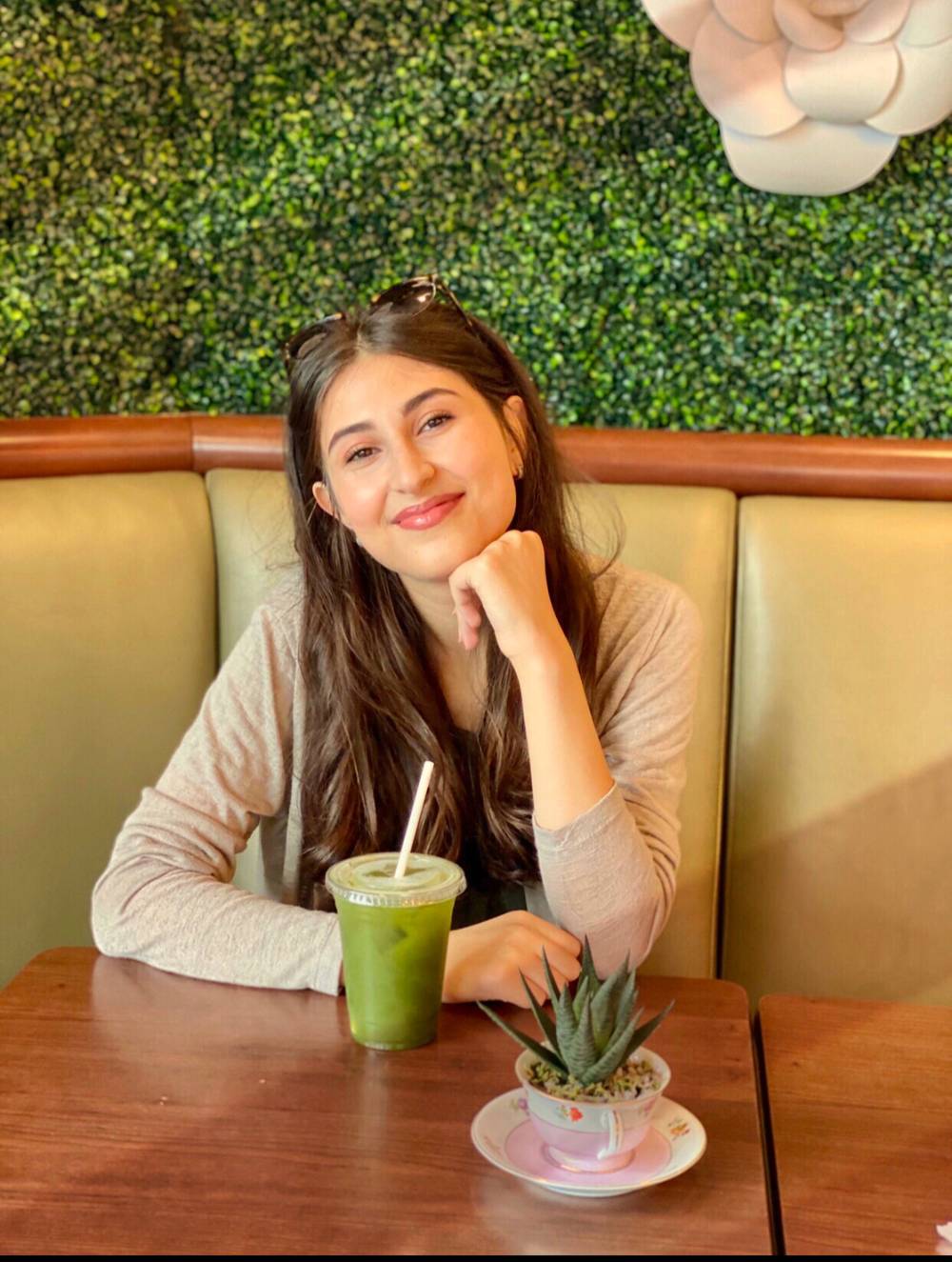 Where are you originally from?
I am Syrian- Canadian. I was raised in Toronto, Canada and have been living in Windsor, Ontario, Canada for the past several years.
What is your educational and work background?
I attended the University of Windsor and graduated in 2020 with a major in biology and a minor in biochemistry. While completing my undergraduate degree, I was privileged to work in multiple retail settings including Home Outfitters, LensCrafters and The Body Shop. My time there provided me with the realization of how deeply I enjoy assisting people and providing them with positive interactions. I also got to experience the academic aspect of teaching when I served as a TA for Molecular Biology class. This position gave me a lot of communication skills, further expanded my knowledge and drastically improved my time management skills. I was also privileged to volunteer at Hôtel-Dieu Grace healthcare hospital for two years, an opportunity that gave me direct exposure to the real impact that health professionals have on their patient's lives, not only medically, but also emotionally. I shadowed my optometrist for two years and it became apparent to me how passionate I am about interacting with patients and removed any doubt in my mind about whether optometry was the field I was interested
in joining!
Why did you choose MCO as your optometry school?
I chose MCO because, after interviewing at 3 different optometry schools, I was particularly impressed with the experience I had visiting the MCO's campus. I was excited at the prospect of being part of such a small class, and to have the opportunity to develop closer relationships with my instructors and classmates than I would be able to at other schools. Another practical factor was affordability, as MCO offers the same tuition rate for students from Canada as they do for domestic students. Moreover, MCO was closer to home for me than any of the other schools, which allows me the convenience of being able to drive home on a regular basis: a luxury I would not have if I had chosen a different school.
What activities do you enjoy outside MCO?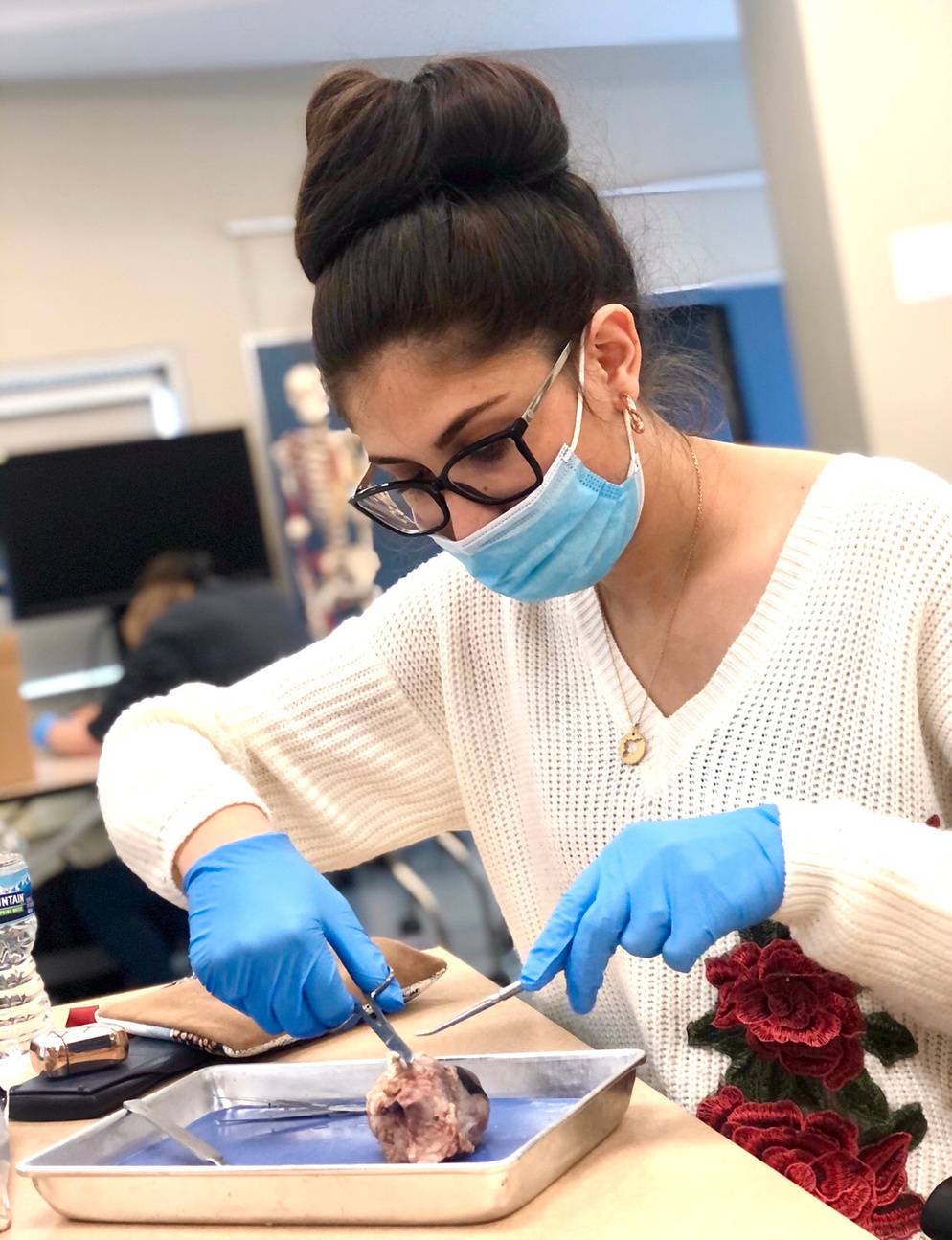 Toqua dissecting a heart in lab

One of my favorite activities outside MCO is to relax with a cup of coffee and a nice book, preferably nonfiction. I also enjoy watching documentaries in my free time, as I love learning more about different aspects of the world that I would not get to learn about in school. I have also recently developed a passion for cooking: learning new recipes and getting the opportunity to create unique dishes for my family and friends (this new skill also came in handy this year when I moved away from home for the first time)! Finally, I greatly enjoy traveling and all the new
experiences and adventures it can offer. I look forward to being able to travel again and scratch more destinations off of my bucket list when COVID- 19 is no longer a threat.
What type of practice do you envision yourself in the future? What are your career goals?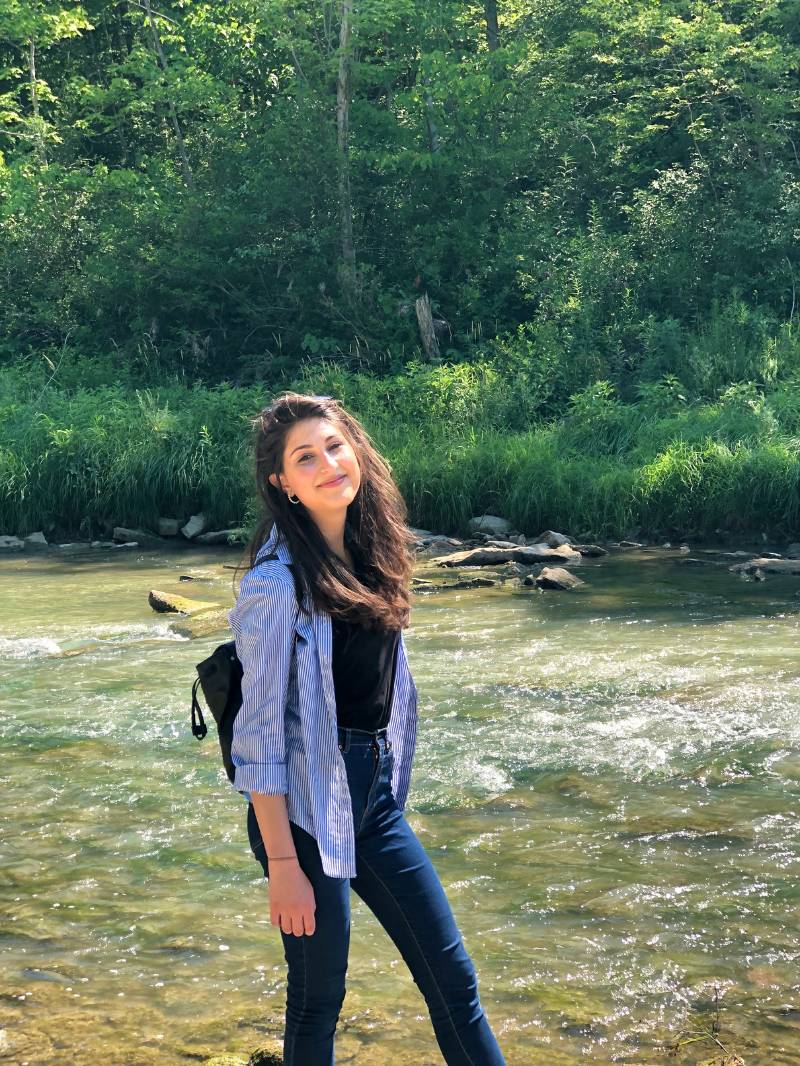 Toqua next to a river on one of her travels

Although I'm still in my first year, and a lot can change from now until graduation, as of right now, I am really interested in completing a residency in Pediatric Optometry and Binocular Vision, so that I can fulfill my post-graduation goal of working at a children's hospital. My long term goal is to eventually open up my own practice, so I can enjoy the freedom and autonomy that comes with running my own practice.
Do you have a message for our alumni?
I would mainly like to express my sincere gratitude to our alumni for all the support they have given to MCO. I would also like to offer my best wishes to all of them and their families in this troubling time.