Faculty Feature - Dr. Chad Rosen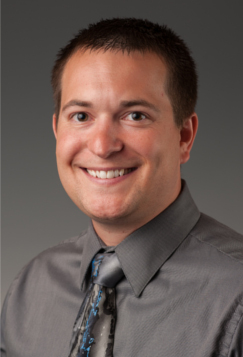 WHAT IS YOUR EDUCATIONAL BACKGROUND?
I attended the University of North Dakota for my undergraduate degree in Entrepreneurship. During that time I
completed all of my optometry degree prerequisites. I knew I wanted to do optometry all along, but I wasn't interested in studying biology and I found business to be more interesting. Considering that optometry careers are business heavy, I knew that a background in business would be helpful. Later, I attended Pacific College of Optometry and completed a residency after in Cornea and Contact Lens.
WHAT MADE YOU CHOOSE MCO?
MCO provided me with a great opportunity! The Vision Research Institute was starting up and, since I had already interviewed at MCO for my residency, I knew some people, and had already visited the school and it felt like home. When the opportunity presented itself, it was a no-brainer for me! MCO allowed me to expand my skills and put myself into a position that was a little uncomfortable hoping I could grow as a professional.
WHAT IS YOUR FAVORITE ASPECT OF TEACHING?
Working with the students! I take a great joy in watching students grow over the years. Seeing students come in from different undergraduate schools and watching them grow as a person and as a professional. Seeing them come in with this timid, scared look on their faces, worried about whether they will be able to make it through the 4 years, take care of patients and take charge, to seeing them in clinic in their third year about to go on their rotations, seeing how much they've grown and seeing how much it all starts to click and having them make clinical decisions. To me, that's really fun and awesome to see just how far they expand their skills and their confidence throughout that time!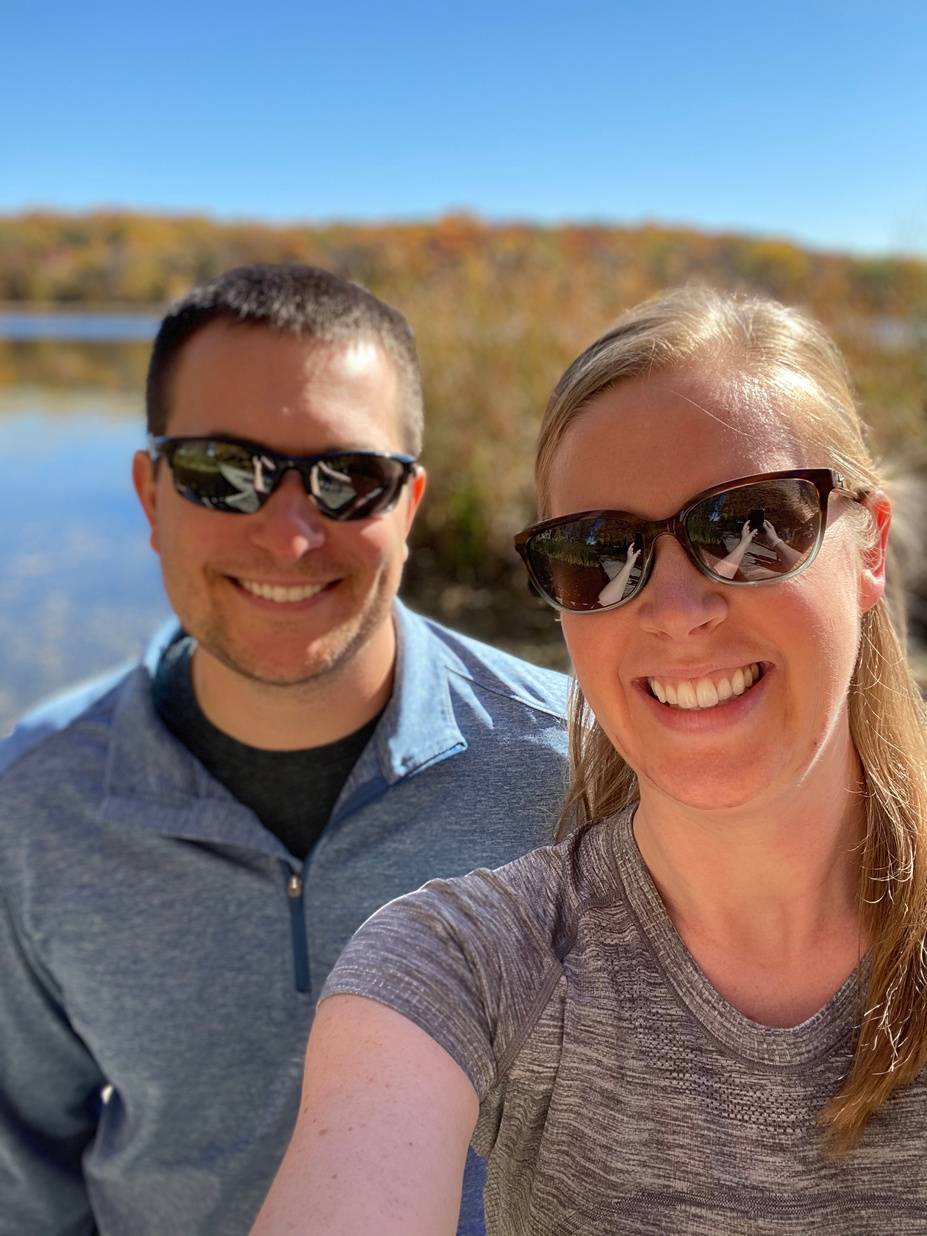 Dr. Rosen and his wife, Alumna Dr. Samantha Rosen

WHAT KIND OF INVOLVEMENT DO YOU HAVE WITHIN THE OPTOMETRIC COMMUNITY?
Over the years, I've been involved in quite a few groups and organizations. At one point I was on a Sports Vision Section Committee of the AOA and I did that for a few years. I was on a contact lens organization group. I am currently the editor-inchief of a peer reviewed contact lens journal (the Journal of Contact Lens Research and Science), a fellow of the Academy, and a fellow of the Scleral Lens Education Society. I've written articles for the National Keratoconus Foundation, and am a reviewer for the Optometry and Vision Science journal, as well as a reviewer for Contact Lens and Anterior Eye journal.
IF THERE IS ONE THING YOU COULD SAY TO MCO STUDENTS, WHAT WOULD IT BE?
All of us as faculty, we realize how much work the students put into school and I know sometimes there may be a disconnect between the faulty and students. I know it doesn't always seem like we sympathize with you guys, but we do. We truly appreciate the effort you put in, you work incredibly hard and it will absolutely pay off. Keep working hard and don't let it stop once you graduate. Once you get out on your own and have that license in your hand, you finally realize "boy I might not actually know as much as I really want to know." You might have some nervousness seeing patients right off the bat, but that's where that continued learning will only benefit you throughout the rest of your career. So, congratulations and keep up the hard work.
IF THERE IS ONE THING YOU COULD SAY TO MCO ALUMNI ,WHAT WOULD IT BE?
Especially not being an alumnus myself, it's really easy to see how awesome MCO is as a community. It's not only the reason why I wanted to stay here to teach, but also the reason why I want to continue staying here and teaching! The tight knit group that we have is really special and it allowed us to teach the students to be at the top of their game like they truly are. Our students are truly exceptional, and we constantly get comments from other doctors that work with them about how great they are, so I will say MCO students will be a huge asset to any practice that they end up working for. And we couldn't teach to that level without the support of the alumni. The assistance that the alumni give us is tremendously appreciated and we need it moving into the future as well.
WHAT MAKES THE CONTACT LENS DEPARTMENT AT MCO SPECIAL ?
I love that the MCO contact lens department functions as a team, a pretty tight-knit group, bouncing ideas off of each other. It is really nice to have that collegiality, and I think that benefits the students when we're teaching too, because we can each add about our own experiences. That was one of the biggest draws for me. We have people
that are extremely qualified, but we also have people with different interests too, in their areas of specialties and expertise. It's really nice to have a cohesive unit.
WHAT DO YOU LOOK FORWARD TO ACCOMPLISHING DURING THE REST OF YOUR CAREER?
I still consider myself early in my career. I'm sure it will change significantly as time goes by. Right now, I definitely want to keep growing clinical research applications and providing opportunities for students to get involved, because it's only through involvement that students realize if it's something they enjoy or not. Also, I want to keep getting better as an educator. None of us are trained teachers so to speak, our primary role is as optometrists. It can be difficult sometimes to find a way to get concepts across to the students, even though the optometrist knows exactly what they are doing. I want to make sure the information I provide students with is not only accurate but also comes across in a manner that they understand.
WHERE DO YOU SEE THE FUTURE OF OPTOMETRY HEADING?
Things have changed significantly since I graduated in 2008. Technology has been driving a lot of things and I think we have a lot of disruptive technologies that have come into the marketplace. They are not always well-received, but I think we can't shun them completely. We need to find a way to either utilize them in our practices, or see how they can be used in combination with our current practice methods to either become more efficient or provide better care to our patients. I think a lot of the technologies are really going to be driving what goes on in our profession moving forward. While we have a profession where we can spend a lot of time really building relationships with our patients, we are going to be seeing more patients because communities are in need of more optometrists, so I think we have to find a way to not lose that personal touch, but also become more efficient. I think some of these technologies may work in our favor if we can find appropriate ways to utilize them.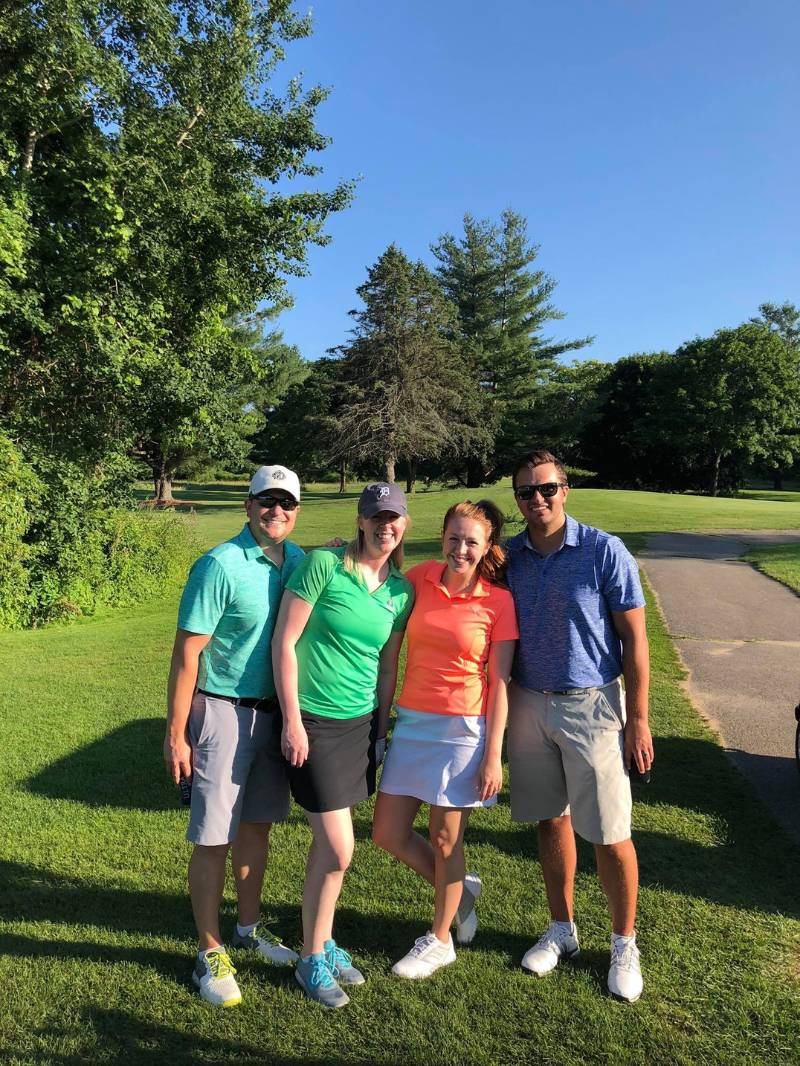 Dr. Rosen with his wife and alumna, Dr. Samantha Rosen, Hailey Ullrey and alumnus, Dr. Justin Ullrey

WHAT ACTIVITIES DO YOU ENJOY OUTSIDE OF YOUR CAREER?
I like to do a lot of stuff outdoors. I used to snowboard a lot, but we don't have a lot of mountains around here,
so it's not quite the same. I like bike riding in the summertime with my wife, spending our time going on the different trails throughout Michigan. It's so beautiful, especially Western Michigan. I got my wife into golfing, so we actually really enjoy golfing together. Sometimes I go golfing with Dr. Lotoczky or other faculty members at MCO and show them how much I don't know how to golf. Being able to spend time with friends and family is important.
WHAT IS YOUR FAVORITE CLASS TO TEACH?
That's a tough one. I love Ocular Anatomy and Physiology, but I thoroughly enjoy clinical problem-solving courses and the hands-on stuff where I get to give real-world examples and talk about my experiences. So, I would probably say clinical problem solving class!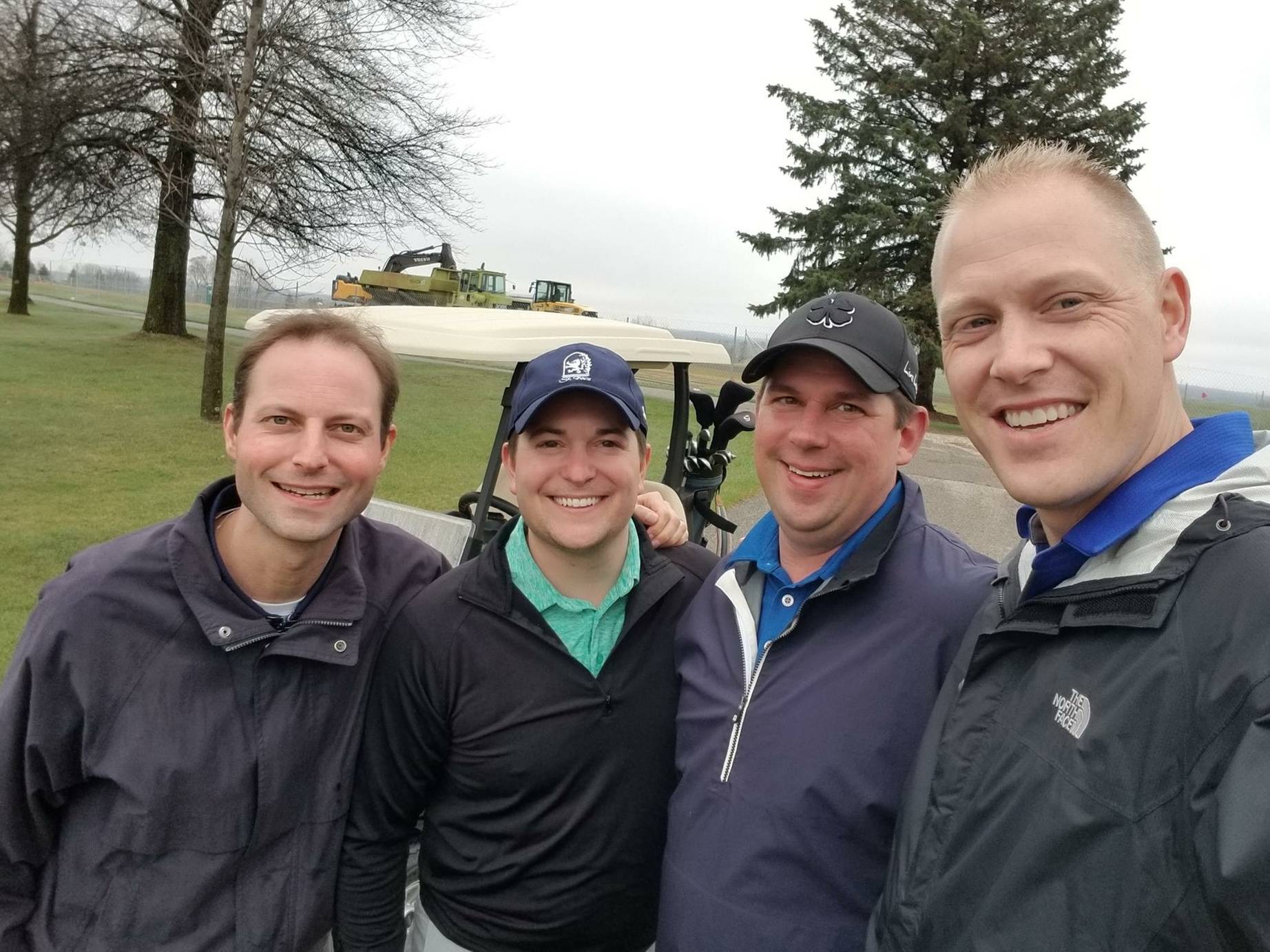 From left to right: MCO faculty members, Dr. Joe Pole, Dr. Rosen, Dr. Joshua Lotoczky and Art Optical's Erik Anderson during MCO's Optic Cup golf tournament