Study in the USA! Ferris State University welcomes students from around the world. Meet us in your country: find our International Education Fair cities and dates at the bottom of the page.
Ferris State University is dedicated to providing unique programs and practical experience. Affordable tuition and scholarship opportunities make a Ferris degree a valuable investment. Founded in 1884 and located in Michigan, Ferris State University provides students with a safe and friendly campus.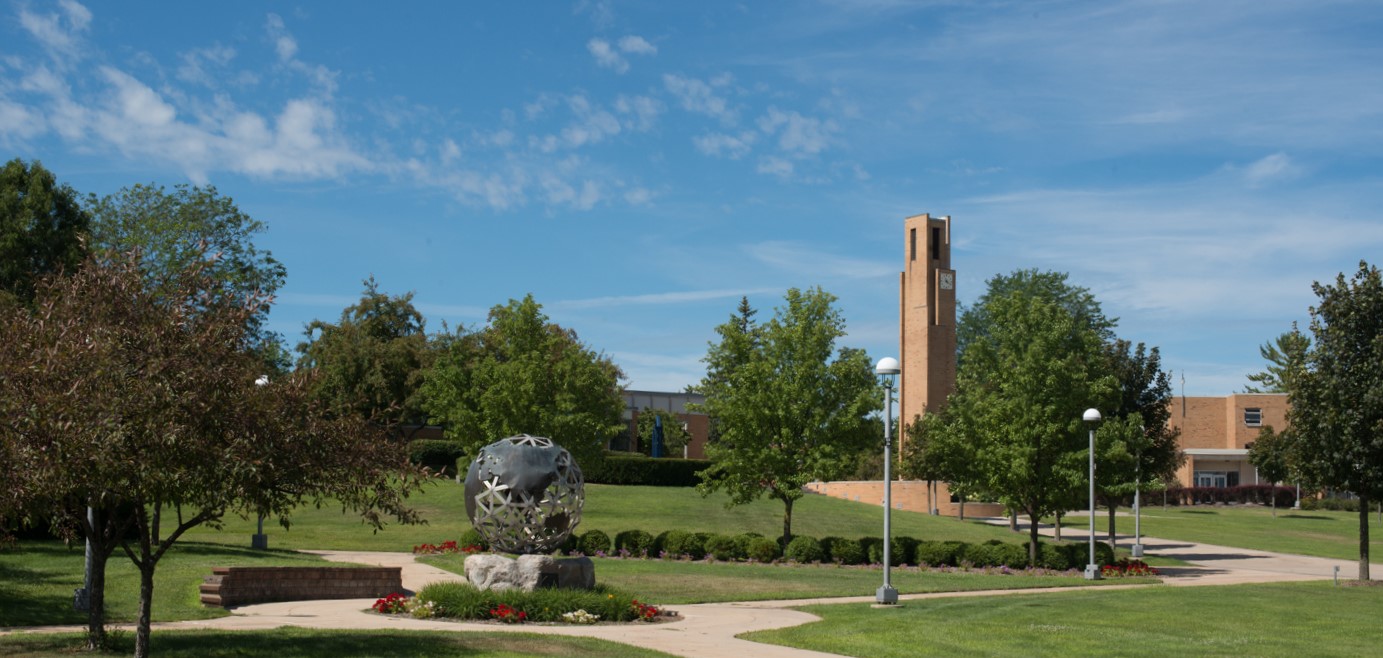 Explore over 190 different degree programs in Engineering, Technology, Business, Health Professions, Education, and Liberal Arts, Sciences and Education. Seventy percent of students participate in internships related to their majors and enter the job market with an advantage.
For a full list of Ferris programs, visit the
degree catalog
. Popular bachelor degrees include:
Ferris provides a valuable education at a competitive rate. Undergraduate tuition is approximately $21,042. Graduate tuition is approximately $17,280.
Scholarships are available to international students based on academic eligibility. Amounts are determined by evaluating both a student's high school grade point average (GPA) on a 4.0 scale and a submitted score from either the TOEFL, IELTS, SAT, or ACT. Students can earn between $1,500 to $12,630 per year in academic scholarships.
- Complete the online application
- Report English score or join English Institute
- Mail official high school transcripts
- Mail financial guarantee
- Send a copy of passport
Mail all required documents to:
Ferris State University
Office of International Education
1301 S. State Street IRC 134
Big Rapids, MI 49307 USA
Meet Ferris State University representatives at the following International education fairs:
Baku
, Azerbaijan: September 18, 6-9 PM at the Hilton Baku
Dubai,
United Arab Emirates: September 20, 2-6 PM at the Holiday Inn Festival City
Abu Dhabi
, United Arab Emirates: September 21, 6-9 PM at the Anantara Eastern Mangroves
Manama
, Bahrain: September 22, 6-9 PM at the Sheraton Bahrain Hotel
Montreal
, Canada: October 3, 3-7 PM at the Montreal Convention Centre
Ottawa
, Canada: October 5, 1-5 PM at the Shaw Centre
Toronto
, Canada: October 6, 1-5 PM at the Metro Convention Centre
Danang
, Vietnam: October 12, 3-5 PM at the Hilton Da Nang
Ho Chi Minh City
, Vietnam: October 13, 3-6 PM at the Pullman Saigon Centre
Jakarta
, Indonesia: October 15, 6-9 PM at the Fairmont Jakarta
Kuala Lumpur
, Malaysia: October 17, 6-9 PM at the Hilton Kuala Lumpur
Seoul
, Korea: October 19, 2-5 PM at the Grand Intercontinental Parnas
Bangkok
, Thailand: October 20, 3-6 PM at the Courtyard by Marriot