Megan Whitney's Internship at Western Golf & Country Club in Redford, Michigan
Ferris Program: Hospitality Management
Internship: Western Golf & Country Club, Redford, Michigan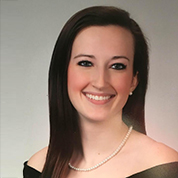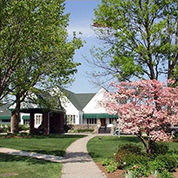 The majority of my time was spent serving lunch or dinner service but I also served large and small banquets as well. I also had the opportunity to take on roles such as catering manager and closing manager several times.
Ferris Core Value Related to this Internship
One of Ferris' core values I could really relate to my internship would be opportunity. The staff at Western were always more than willing to help me gain knowledge and experience. Every time I asked to learn something new, they were happy to teach and explain. All of the opportunities I had during my internship were because of my willingness to learn and grow.
Volunteer, Campus Involvement, and/or something special about you
I am a member of Zeta Tau Alpha and the Hospitality Management Student Association and I am also a member of the Love Your Melon campus crew. All through which I volunteer my time for several causes.
Advisor for Other Students
My advice for students would be to get as involved as you can. College is what you make of it. The more involved and connected you are, the greater the experience.