Internship Story:
Carter Anderson

-

Gentex Corporation

, 2023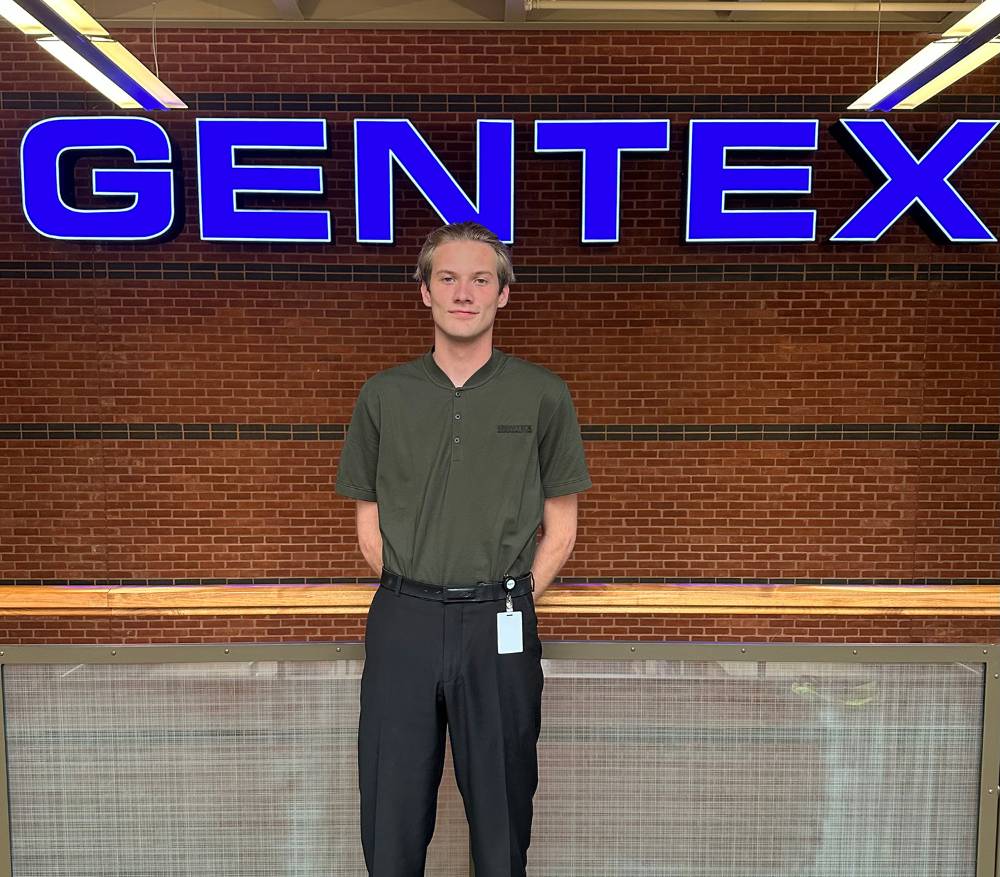 Carter Anderson is a Ferris student pursuing a bachelor's in Operations and Supply Management. He is also the Secretary for the Business Professionals of America RSO. This past summer, Carter got an internship at Gentex Corporation, where he gained significant work experience to set him apart from others in the workforce.
Carter writes, "One thing I've learned that has been extremely useful is how much it takes to maintain a supply chain at a growing company like Gentex. I shadowed many supply chain-related roles there. It's very neat seeing all of the support that goes into sustaining a healthy supply chain, as well as seeing some of the problems that can arise while doing so."
Regarding the most significant thing Carter did during his internship, he noted, "I was able to put together a comprehensive presentation explaining the several reasons why Gentex is experiencing a specific problem and what can be done to reduce the problem. I did this by analyzing several processes, meeting with many people, shadowing many roles, and pulling data from reports. Upon sharing my findings with leadership, I received feedback that they will be utilizing my data and suggestions to address the problem further."
Carter also provided some great advice when he said, "I would highly recommend studying how to do well in interviews. The way you perform in an interview is extremely important. Become familiar with what common interview questions are and how you will answer them." He explained, "Also, make sure to highlight the passion you have for the field you want to go into and why you would make a good fit at the company interviewing you."
Carter, we are so happy to hear that your internship awarded you such great opportunities! We are excited to see what your future holds before and after graduation! Keep up the great work!