Internship Story: Matthew Bosler - PLZ AeroScience Corporation, 2019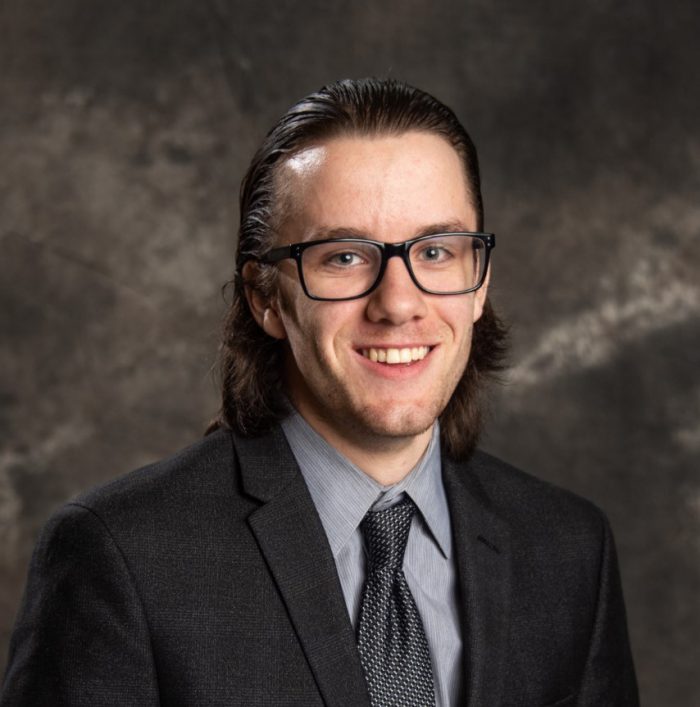 Ferris State University senior Matthew Bosler, double majoring in Operations and Supply Management and Business Administration, found a full-time
position for post-graduation while completing his internship.
During the summer of 2019, Bosler interned at PLZ AeroScience Corporation. He originally was hired to work in the sales department, but because his boss was gone for the week he ended up working in the plant facility doing process engineering. During the first week of his internship, he, and his team, saved 25% of the space they were utilizing in their hazardous waste process.
Because of his innovation, they decided to keep him in process engineering. During his internship, Bosler worked on a project that would allow the company to be proactive in their scheduling and material handling.
Bosler had the opportunity to be an essential member of this project from conceptualization to implementation. During the process, Bosler wrote down what he had been working on and was able to share the experience on LinkedIn. Because he was able to document his accomplishments, he had multiple employers reach out to him with job opportunities. The offer he accepted was from PLZ AeroScience because of the people that worked there and the loyalty he has for the company.
"I didn't understand the magnitude of some of the projects I'd be taking on. What I did as an intern was pretty unbelievable and eye opening. It was stressful, those three weeks that we were implementing the project it was about 50 hours a week that I'd be working, said Bosler. "It helps you understand what you're actually going to have to put in in the real world if you want to be successful."
During his time there, Bosler said he learned a lot about time management because that was his first experience, in a real-life setting, where he was managing a project. Bosler found that prioritizing and managing time creates a chain reaction for completing tasks.
Interning at PLZ AeroScience helped Bosler solidify what he wanted to do post-graduation. Being able to assume the responsibilities that he did confirmed he is where he is meant to be.
Bosler's advice for students is to understand what you want to do at an internship. If you talk about things you are passionate about or want to try, companies will most likely give you an opportunity to work on those things. An internship is meant for interns to grow into better professionals.
Bosler gives credit to Ferris for teaching him about LEAN because management expectations are changing. The traditional style of management is not sufficient anymore; managers need to focus on the process itself and systematic waste the process has.
"I'm from the OSM program; I'm not from the engineering program. So that gives me the business side of things, as well as the process engineering side of things," Bosler said. "So, it's the LEAN teaching we really put a focus on here, and I think that's what the future manufacturing services is going to be. It's no longer going to be managing production; it's managing your waste to create volume."
Related Programs