Internship Story: Jeanine Beaver - Dewys Metals Solutions, 2022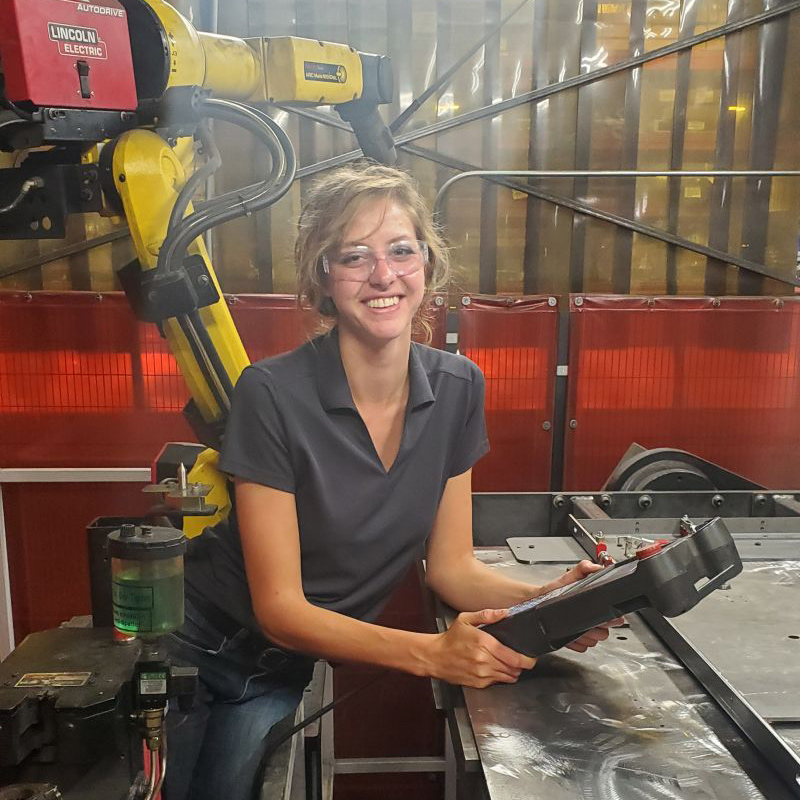 Jeanine Beaver, was a Spring 2022 graduate of B.S. Welding Engineering Technology. She also has certificates in Manufacturing Operations Management, Industrial Practices, and Leadership and Supervision.
Jeanine writes, "For the past two summers I have worked an internship at Dewys Metals Solutions in Marne, MI. I worked with their innovation team to improve automation hours. I was also tasked with collecting data to implement new welding power sources. I am currently looking for a company to start my career with after graduation!"
In regard to her experiences with the Ferris curriculum she noted, "The programs at Ferris have prepared me for many aspects of my career. Not only was I taught the fundamentals of welding engineering technology, but I also learned many soft skills like organization, leadership, and teamwork. Business courses like lean manufacturing and quality management have given me tools that can be used to improve operations at the company I will work for. With the requirement of an internship for the welding program, I was given the opportunity to showcase my skills and ultimately make me more confident to enter the workforce."
Jeanine also provided some great advice when she said, "Don't be afraid to try new things and put yourself out there! The only way to succeed is to make mistakes and learn from them."
Wow, we are so happy that the Ferris curriculum has had such a positive impact on you, Jeanine! Great advice as well. Finally, Jeanine writes, "I would like to thank all of the wonderful staff and faculty who work tirelessly to give students the education and opportunities they need to succeed!"

Thank you so much for participating in a student spotlight Jeanine, we are so proud to have you in our Ferris family!