OSM Alumni Spotlight: Samantha Krauss – B.S. Business Administration, Leadership and Project Management Minor, 2021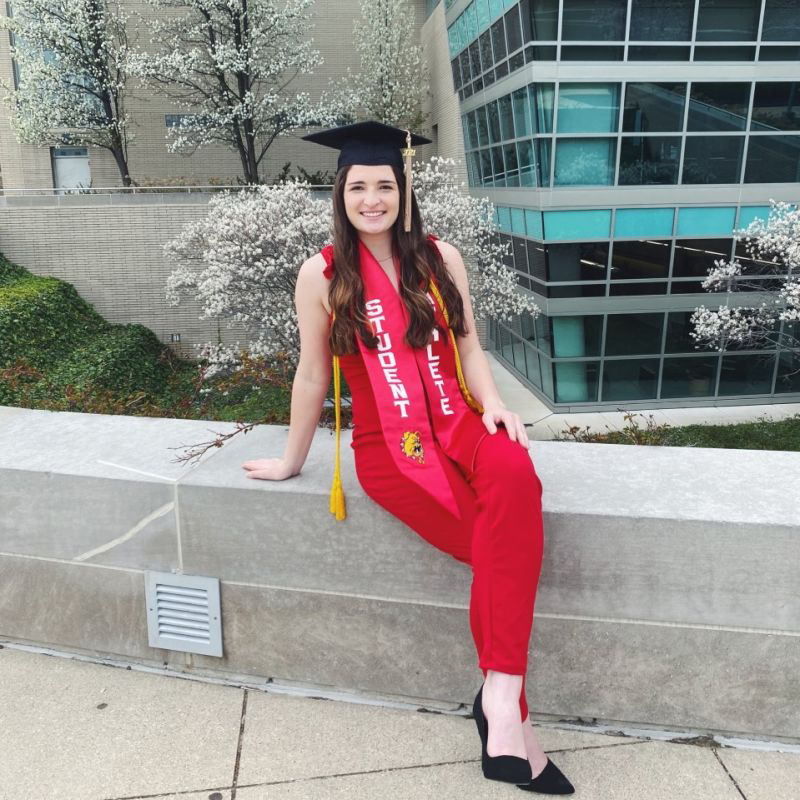 Samantha Krauss is a 2021 Graduate of Business Administration with a minor in Leadership and Project Management and a certificate in Lean Systems. She currently works as a Business Process Improvement Intern at SpartanNash.
Regarding her experiences at Ferris, she writes, "The lean curriculum and the professors within the program have given me tools that I know will be highly valuable in my career. The professors do an amazing job giving you real-world/industry-specific content in the classroom that you can take with you on the job. I was able to network through the help of my professors in the program and seize my first lean management position where I am excited to use my knowledge gained from the Ferris OSM/lean curriculum."
Wow, we are so glad that your Ferris experience has provided such great value in your career, Samantha! As for advice, Samantha writes, "My advice to future OSM/lean students is to embrace your time as a student, learn, grow, and strengthen your skills to one day take with you in your career. The professors are there to help you, so ask questions and put your best efforts into your work!"

Thank you for such a great testimony to the program and Ferris Samantha, we are so happy to have you in our Ferris family!
Related Programs