FSU Computer Information Systems student creates a sensational app with FSU Alumnus Brother
August 3, 2023
From a young age, Alyssa Tarkowski was inspired by her father's work in the software development field. Alyssa's decision to study Computer Information Systems at Ferris State University was ultimately solidified when her eldest brother, Richie Tarkowski, pursued the same degree. As a high school student, Alyssa assisted Richie with programming projects. This led her to "Develop a passion for software development and follow in his footsteps to pursue a degree in Computer Information Systems." Alyssa shared.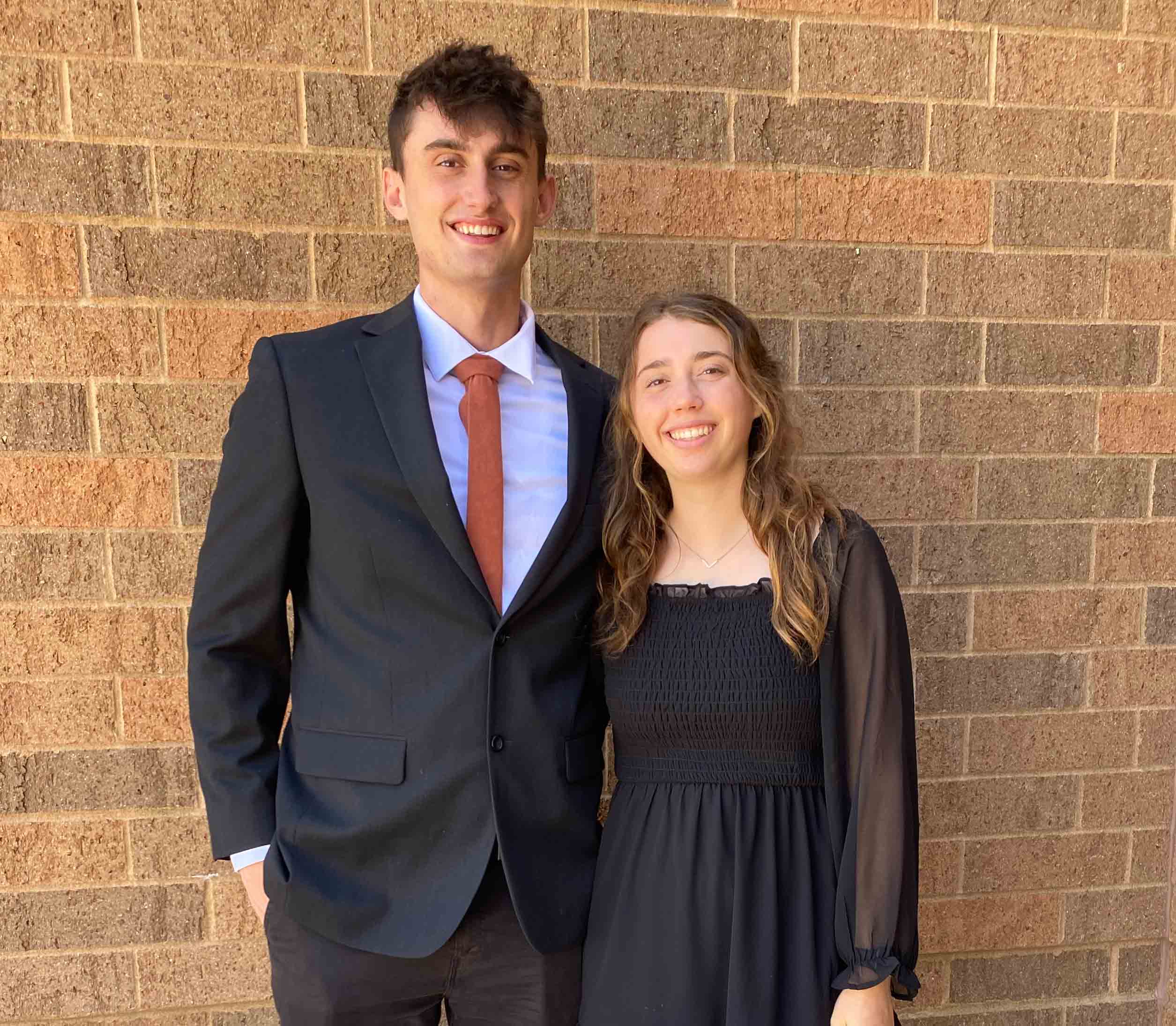 Richie and Alyssa Tarkowski.

Through CIS, Alyssa discovered she could use her creative and analytical abilities to solve problems. Another passion that is near and dear to Alyssa's heart is Real Life, a Registered Student Organization on campus. This Christian campus ministry helped Alyssa connect and grow her faith. Alyssa and her alumnus brother's passion for programming and love of God inspired them to create an app that allows users to memorize Bible verses by playing interactive games.
Richie graduated from Ferris State University in 2021 with a bachelor's degree in computer information systems and a minor in Information Security and Intelligence. Upon graduation, he was offered a full-time position at Hagerty as a software engineer specializing in their web and mobile app development.
Richie's college education and job experience led him to spearhead the development of he and Alyssa's app, Versify. The siblings operate as an exceptional pair, as Richie programs the app and Alyssa designs the user interface and manages Versify's marketing.
The siblings' mission with Versify is to maintain the app completely free of ads, subscriptions, and one-time purchases to allow consumers to learn the word of God one interactive game at a time. Recently, the pair established Versify as a Limited Liability Company and initiated the process of obtaining copyright protection.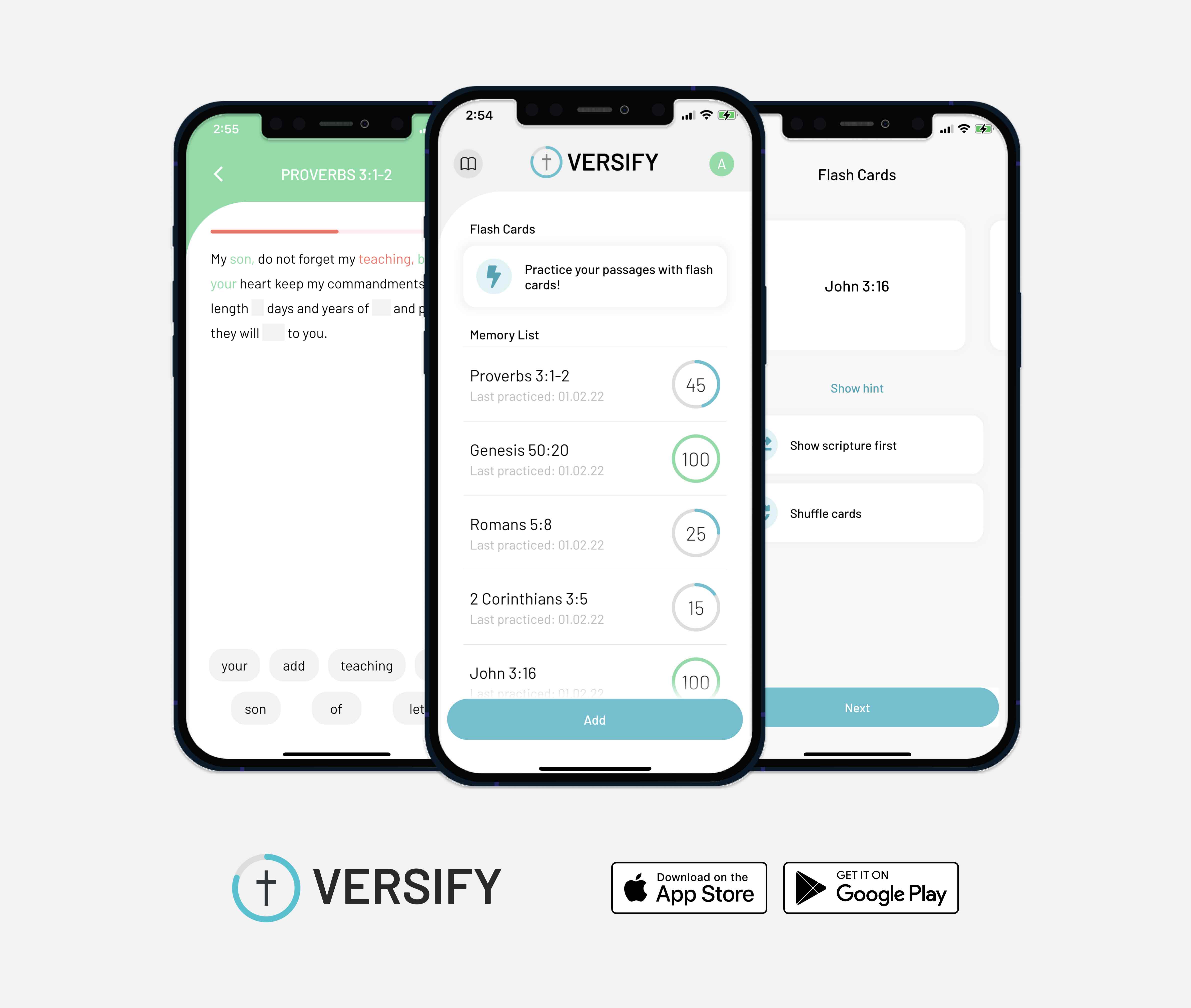 Versify is available as a mobile application in your App Store.

Since its creation in 2021, Versify has witnessed a surge in popularity and has successfully fostered a robust community of dedicated supporters. As of mid-2023, Versify has increased to more than 30,000 downloads from app stores and boasts a 4.9-star rating based on the feedback of over 1,500 users.
Alyssa and Richie attribute their success to College of Business courses, ISYS 288 Website Development, ISYS 221 Mobile App Development, and Business Core classes that "Gave us the necessary skills to develop this app, create its brand, and turn it into a real company." Alyssa also shared, "We are very grateful for the education we have received at Ferris, which has helped us succeed with Versify."
When asked about her feelings towards her app's success and growth, Alyssa stated, "It is truly astonishing to reflect on the fact that we could establish an application and a company with a user base numbering in the thousands. We owe immense gratitude to the exceptional faculty at Ferris, who dedicated countless hours to mentor and guide us, enabling us to attain heights we once deemed unattainable."
In addition to her entrepreneur successes, Alyssa has also secured a job following her graduation from Ferris State University in May 2024 as a Software Engineer at State Farm.
"College will not teach you all the necessary skills you need to succeed in a job, but it will teach you how to learn. Never stop learning." Alyssa expressed with gratitude.