Harleigh Shares her Highlights at Ferris State University
May 13, 2022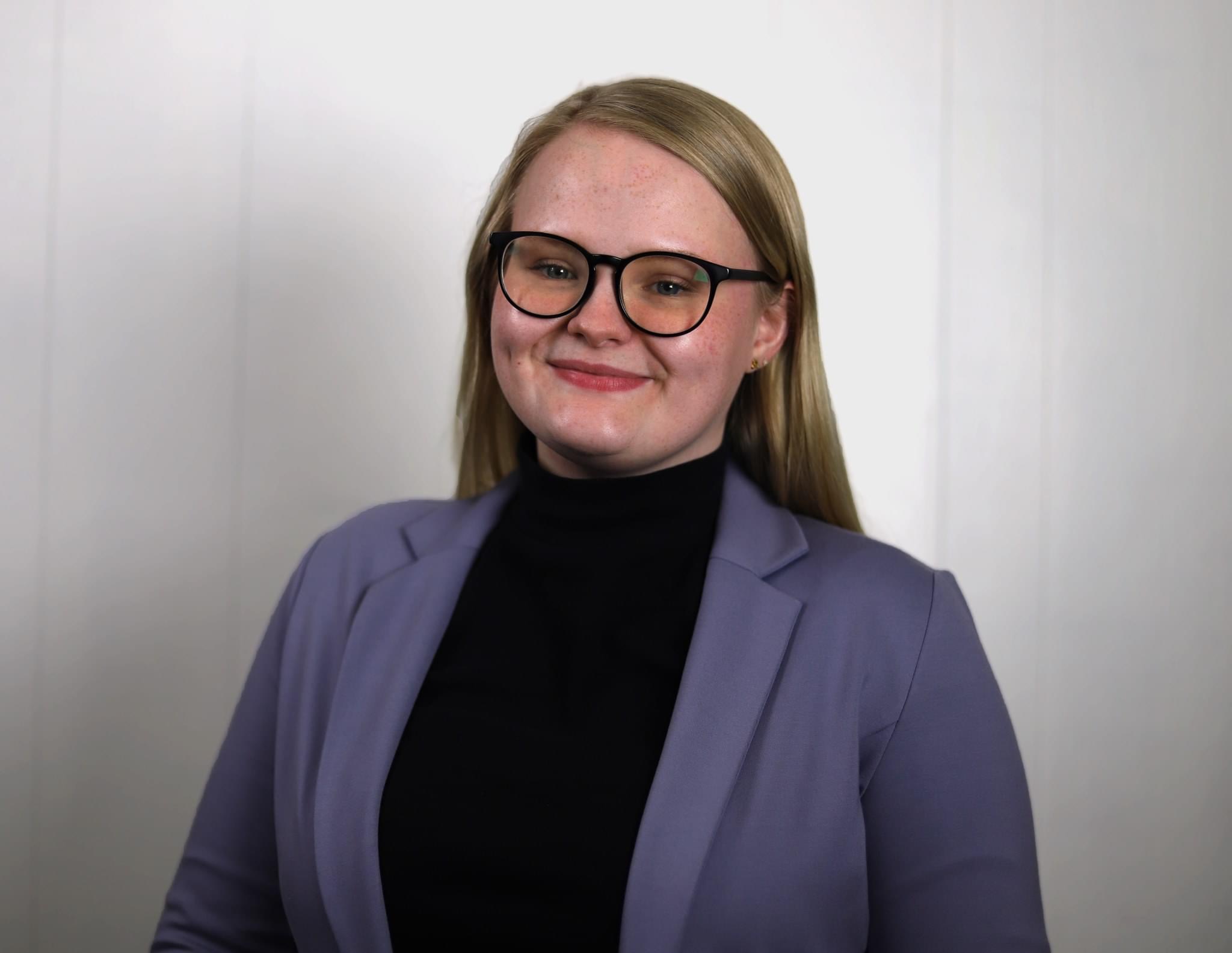 Harleigh Jewett is a recent graduate of the Business Administration Program, with minors in Human Resource Management and International Business. She graduated a few days ago, walking in the Spring 2022 commencement. In addition to her bachelor's degree, Harleigh has plans to return to higher education and earn an MBA with a concentration in Human Resources. Like many young students, she wasn't sure this was where her path would take her.
After graduating high school, Harleigh took a gap year as she was unsure what she wanted her next step to be. She concluded that Ferris State University was her school of choice near her hometown and offered decent financial aid. Even after careful consideration and planning, Harleigh was still concerned that she had made the correct decision. However, she happily reported, "over the years, I realized that I was meant to be here. I have been so thankful for my time here and the connections that I've made."
Deciding where to study was difficult, but choosing what to study was much easier. Harleigh was interested in business, leading her to the Business Administration program. She chose Human Resources as a minor because she enjoys working directly with people and likes the versatility that a career in HR offers. Later, Harleigh added a minor in International Business to further prepare herself, as "the world is becoming more and more connected and being culturally literate is important to anyone but especially those interested in business."
Like many programs at FSU, the Business Administration program requires students to complete an internship before graduating. These experiences ensure the student receives real-world, hands-on experience and develops connections with professionals in their career field before ever stepping into it. Harleigh secured a management and sales internship at Menards in Mount Pleasant. Her daily responsibilities were a mix of customer relations, task delegating, prioritizing, and other management functions. When asked what her big takeaway was from her experience here, Harleigh said, "I learned that I had an interest in management, and it strengthened my interest in working directly with people."
In addition to the International Business minor Harleigh pursued, she also took part in the International Offices Global Engagement Program. This program allows FSU students to connect with students worldwide to discuss cultural, social, economic, and political topics in business. These discussions are paired with supporting documents, articles, and videos to facilitate the issues further. Harleigh states, "I recommend this to anyone interested. I am still in touch with several of the people I met while I did this program."
Now that she has graduated, Harleigh has enrolled in the MBA program with a concentration in Human Resources at Central Michigan University. As for her occupation, Harleigh comments, "I'm interested in a career in HR. I would specifically like to work within recruitment."
As her college days at FSU have ended, Harleigh reflects on her time and offers advice to current students to be active on campus and reach out to their professors, "Go to their office hours, ask questions in class, email them, etc. They are here to help you, and forming relationships with them is a great way to stick out and network."
Along with the good memories she's made, Harleigh also grew thankful for the university itself when she says, "Looking back, it's the small campus, the faculty, and the atmosphere that made me happy I made the decision to go to Ferris."