Bryce Williams Shares his Highlights at Everything Ink
October 12, 2022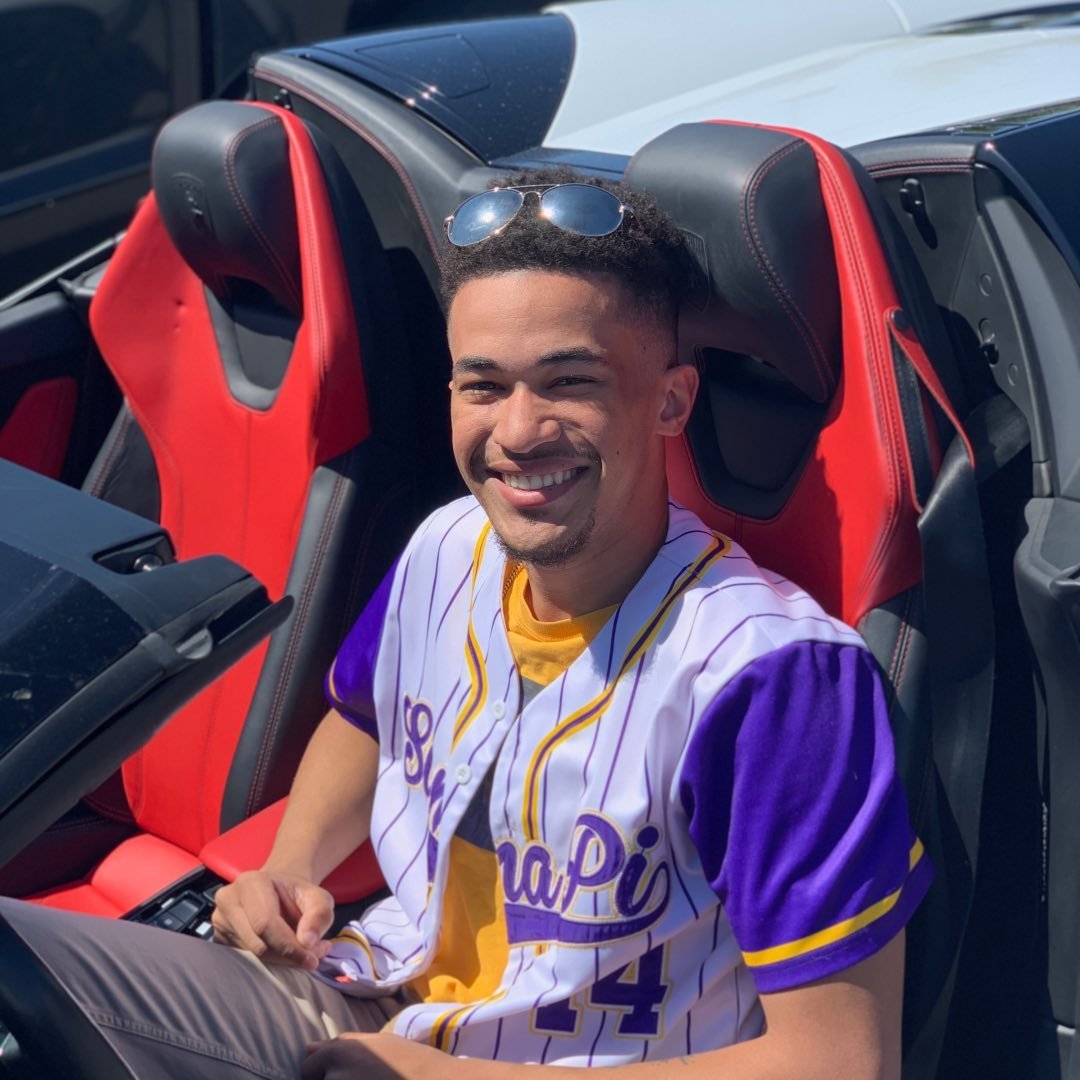 Bryce Williams enjoying his time in Oregon at Nike World Headquarters.

Bryce Williams is studying Marketing with a minor in Marketing and Sales at Ferris State University. He is a Senior, set to graduate with a bachelor's degree in Spring 2023. This past summer, Williams gained on the job experience through an internship.
Through connections in his fraternity, Williams was put in contact with a chapter alum brother from Sigma Pi who was looking for assistance revamping his company's social media presence, Everything Ink. The two sat down and discussed what skills Williams possessed and how he could be an asset to Everything Ink; concluding this conversation Williams secured an internship.
Everything Ink is a print shop located in Grand Rapids, Michigan. Williams focus during his four-month internship was to depict the target market and create a larger social media presence for the company by rethinking and updating the company's Instagram page. With his tasks being internet-based, Williams was able to work remotely for most of his internship. Nearing the end of his time at Everything Ink, Bryce split his time at the store office and at home.
The classroom knowledge Williams learned at Ferris State University was applied to his daily tasks while working to determine Everything Ink's target market.
Williams recalled, "I learned how to identify target audiences and the proper ways to increase engagement." He added, "I spent time behind the scenes, understanding how the supply chain works as well as understanding purchasing and distribution of merchandise."
Though most of his time there was spent remote, Williams did have a memorable experience he won't soon forget at Nike World Headquarters in Oregon.
Sigma Pi alum and Everything ink owner, Brian, connected with Nelson Farris, Sigma Pi alum and Global Ambassador of Nike Inc. to set up an all-expense paid trip for Williams to Nike World Headquarters in Beaverton, Oregon. Here he was given an extensive tour and received an in-depth understanding of marketing and sales operations and techniques on a global platform.
After coming home from the trip, Williams noted that, "The knowledge and inspiration I gained from Nelson will stick with me for the rest of my life."
Internships can be very enriching experiences. When asked why he valued his internship opportunity, Williams commented, "Internships give students hands-on experience of dealing with real-world problems that companies face every day." He shared, "Having previous experience before graduation will not only look great on your resume but shows future employers that you understand how the industry works."
One goal that all students hope to obtain by the end of their internship is a job offer.
Williams received two.
Everything Ink offered him a position as a Marketing and Sales Representative, and Sigma Pi gave him an opportunity to become an Expansion Consultant. Though he isn't sure what position he will accept after graduation, it is comforting to know there is a place for him after graduation.
Williams offered good advice for those looking for an internship, "Remember that the internship is made for you, not made for the company." He shared, "Take all the information you learn and keep it close to your heart. Make valuable connections when you are out in the real-world networking with others."