Ferris State University ROTC Cadet Finishes Top 10% of all Cadets Across the Nation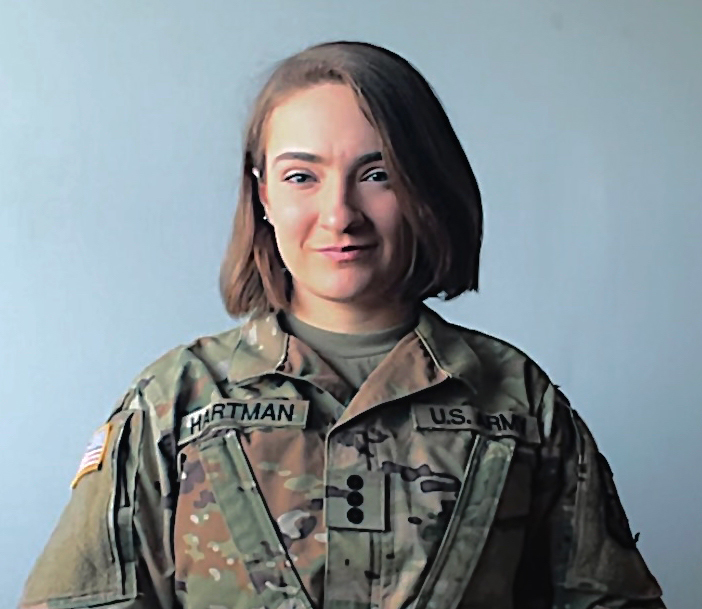 Cadet Mickelli Hartman

Every year the US Army Cadet Command publishes a list of the top 20 percent of all cadets and honor them as Distinguished Military Graduates.
To receive the title of a Distinguished Military Graduate, cadets must maintain high scholastic standards, successfully complete a 30-day camp at Fort Knox, and be rated extremely high in the order of merit by their Professor of Military Science.
One Ferris State University Cadet, Cadet Mickelli Hartman, finished in the top 10 percent of all cadets across the nation. Not only did she finish 565th out of 5671 cadets, but Hartman also finished 93rd out of 2337 Army Reserve Cadets; ranking Hartman in the top 4 percent. She truly excels in every aspect of leadership, setting an excellent example for up-and-coming cadets.
Hartman is a Pre-Veterinarian major with minors in Military Science and French at FSU with an expected graduation of May 2023. During her time at FSU, she has filled many roles, including Vice President of Finances in Delta Zeta, served in the Army Reserves for six years, and participated in the Army ROTC program. This includes volunteering for Color Guard at hockey games, Queens Court at football games, managing the social media for the ROTC program, and hosting fundraising events.
Outside of college, Hartman has two dogs and is native to the small South-Eastern Michigan town of Maybee. After graduation, she will be commissioning into the Army Reserves and work towards Military Intelligence, with plans to start her master's next fall.