Business Innovation and Lean Center (BILC) Student Intern Team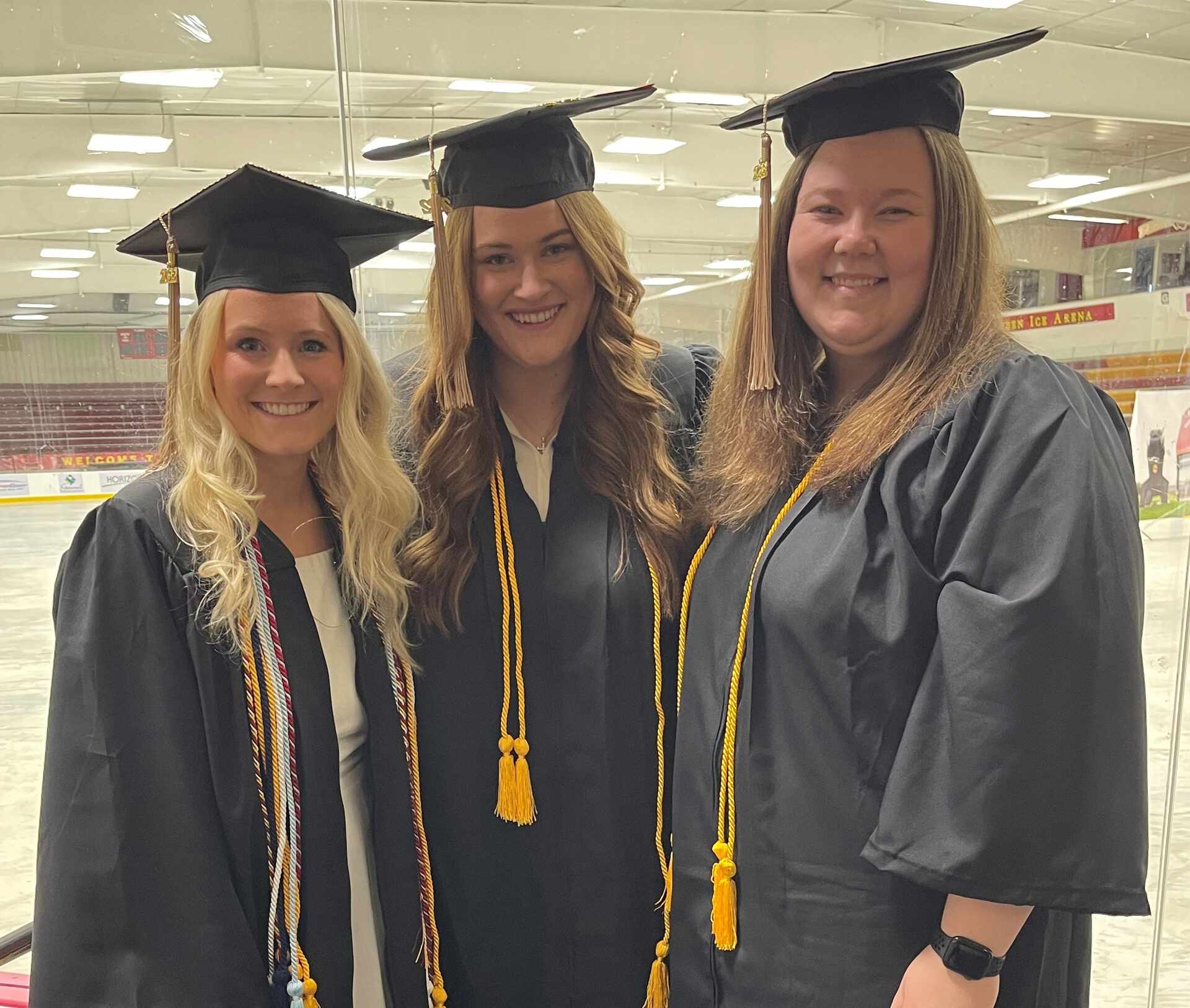 Pictured L to R: Olivia Adams, Hanna Zimmer, and Kristina Rousseau.
During the Spring 2022 semester, the Business Innovation Lean Center (BILC), hosted its first student internship team - Olivia Adams, B.S., Human Resource Management, Certificates in Lean Systems and Leadership & Supervision, Hanna Zimmer, B.S., Operations and Supply Management, Certificate in Leadership & Supervision and Kristina Rousseau, B.S., Business Administration, Certificates in Lean Systems and Leadership & Supervision.
The team created job breakdown sheets to support the standard work for several of the BILC processes. Additionally, the team applied 5S to the BILC, created a Visual Management wall, updated the SWOT and TOWS analysis, and wrote a student intern job description. The team also used the Training Within Industry (TWI) method for training the incoming Fall 2022 BILC Student Intern Team - Julie Allen, Aaron Bontrager, Carter Anderson, and Chaise Ford.
The student team valued being a part of the BILC during the semester. Hanna stated, "Being a part of the BILC student intern team not only promoted my growth with lean learning at Ferris but also provided me with professional skills and networks that I can utilize for many years to come! I am excited to see the future of the BILC and am thankful for the peers and industry partners I had the pleasure of working with on these projects." 
Kristina concurred, "Being involved as a BILC student intern was a great experience! I enjoyed working with Olivia and Hanna while we applied what we learned in our lean courses to the BILC. This is a great opportunity for future students!"
Thank you Olivia, Kristina, and Hanna for all your hard work and dedication in supporting the BILC. Congratulations on your graduation!
The BILC provides students with high impact experiential learning opportunities that enrich our community. Students co-lead projects that give them professional experience by assisting promising non-profits and businesses in need of process improvements and business solutions.  Learn more about the BILC.