Applications for the Summer 2021 Student Research Fellowship (SRF) Program are now available!
This student-focused program aims to foster diversity by increasing the participation of underrepresented students in summer research and creative experiences in a wide range of disciplines. The program is extended, but not limited, to underrepresented minorities, women, first-generation college students, geographically underrepresented students, educationally or financially disadvantaged students, and students with disabilities.

The SRF program provides funds for a student to work collaboratively with a faculty member on a project in the arts, humanities, social sciences, STEM and health sciences (such as math, physics, geography, chemistry, computer/data science, engineering, environmental biology, nursing, optometry, pharmacy, public health). Student fellows will work full time on a project with a faculty mentor for a 10-week period over the summer, with results of their work shared with the University community at the SRF Symposium during Faculty Welcome Back Week, prior to the start of classes in the Fall.

To Apply: Faculty must prepare and submit the SRF application (scanned pdf) form with required signatures and attachments to [email protected] by 5:00PM Friday March 12, 2021.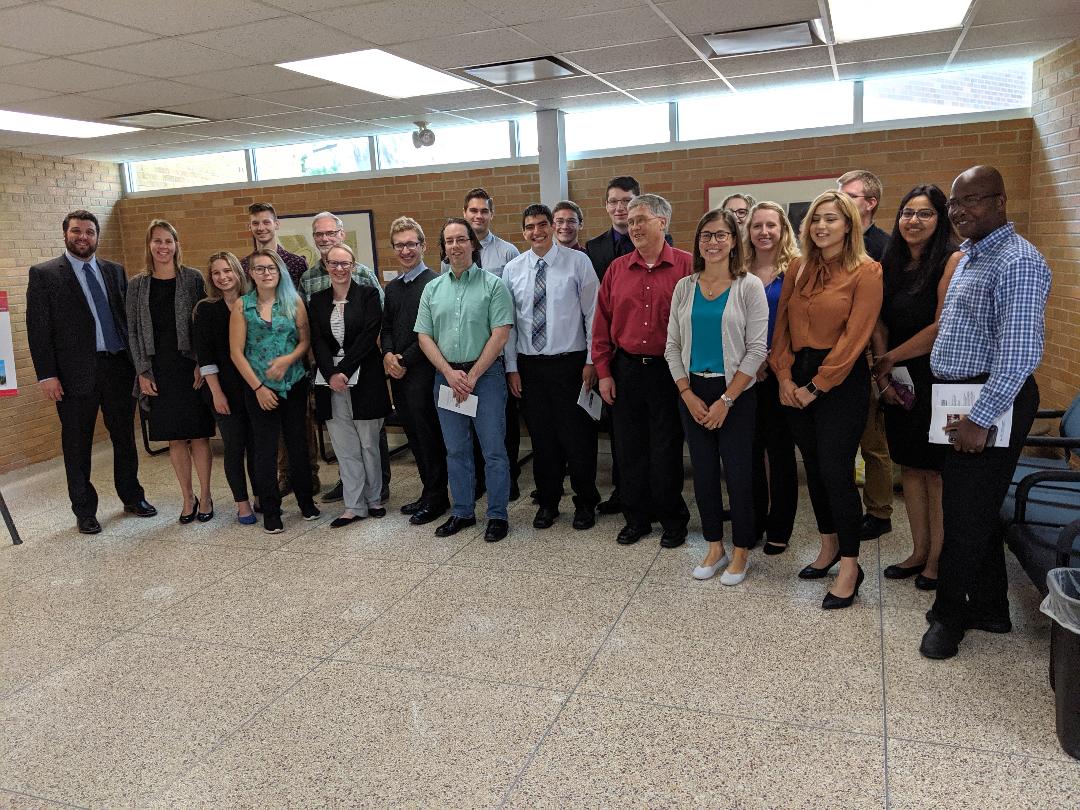 [Pictured above: Students and mentors gather for a photo at the 2019 SRF Summer Research Symposium held on August 22, 2019]