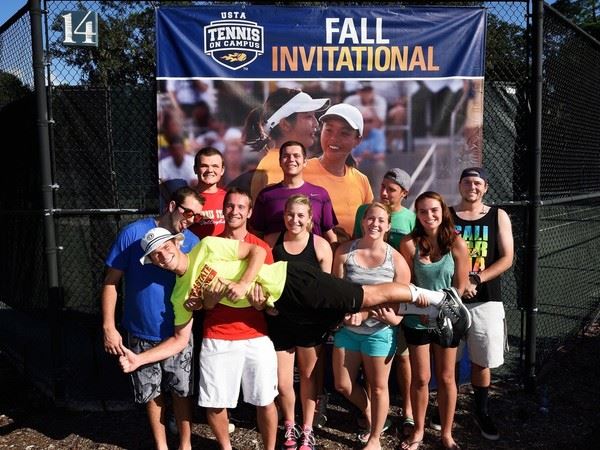 Club Tennis is your source for competitive tennis on campus! Whether you played 1st singles or 3rd doubles in high school, there is a place for all players on the club team. The Club Tennis Team is very involved in the Big Rapids community; we offer scholarships and free tennis events to local children. Our competition is organized by the United States Tennis Association (USTA), who awarded us the 2014 USTA National Club Team of the Year! You can choose to either participate in just our in-house Campus League, or you may join our competitive team as we face off against numerous other club teams in the nation. If tennis, great times, and chances to compete with regional and national teams sound like something you are interested in, contact us today!
The Club Tennis organization competes on a regional and national scale, from as close as Central Michigan University to as far as Florida State University. By joining club tennis, you are joining a group that believes in having fun on and off the court. In addition to competition and great social experiences, we are committed to growing tennis in the community through scholarships and promotional events.
Although there is a no-cut policy, having playing experience is highly recommended to fully enjoy club tennis, especially if you are considering playing for the competitive Travel Team that competes against other colleges throughout the nation.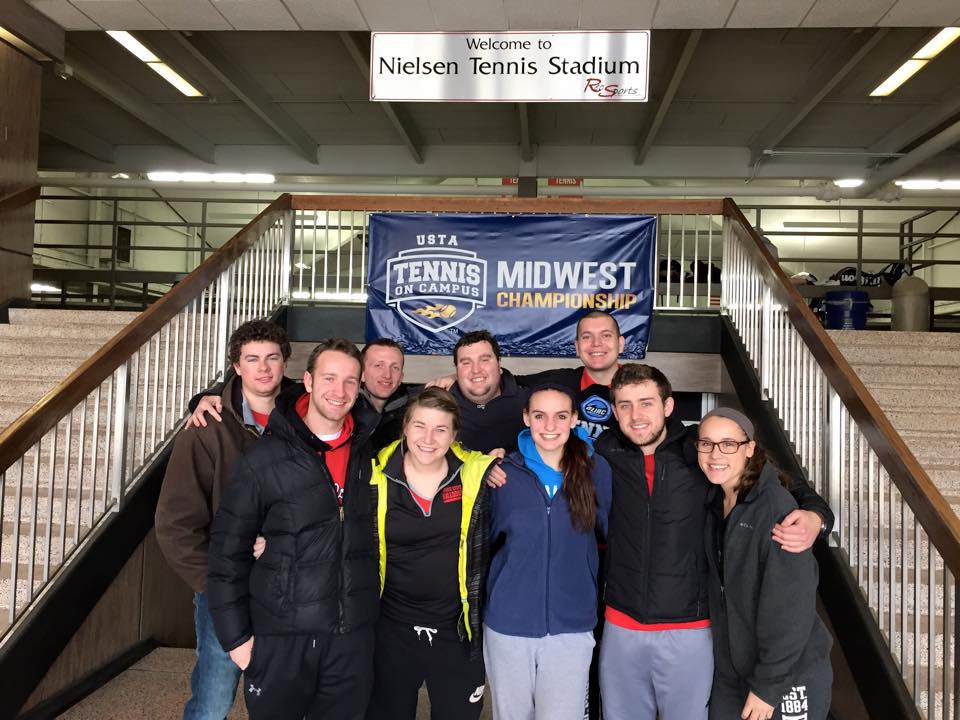 Club Tennis at Ferris State can be contacted by: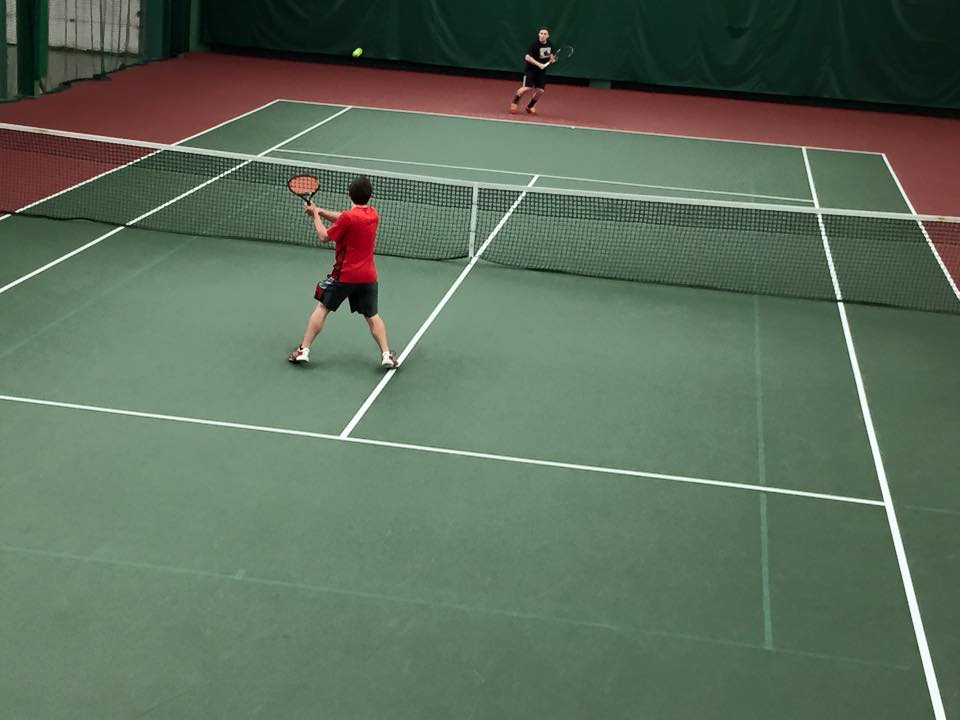 More information about the Ferris State Club Tennis Team:
The Club Tennis organization works with the Big Rapids Community Tennis Association as well as the Professional Tennis Management Student Association to promote local tennis. We hold free tennis "Play Days", complete community service with other RSOs, perform fundraising for various causes, and have a scholarship program for children in the area. Our efforts helped us to earn the 2014 USTA National Club Team of the Year!