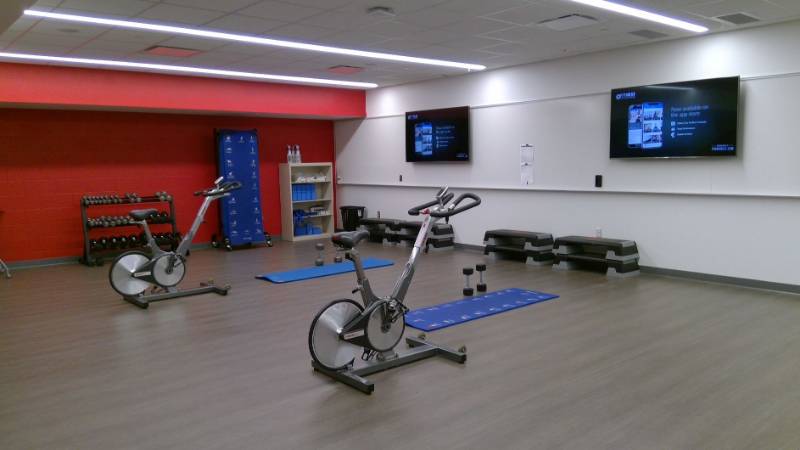 The Fitness on Demand studio offers virtual group fitness classes. These classes range from cycling, yoga, HIIT workouts, core classes, full body toning classes, Pilates, different dance workouts, and so much more.
There is a set schedule for each week where we offer different classes at set times throughout the day. We also leave open times for groups of people to come and select their own workouts to play. The schedule, and all classes offered, can be viewed via the Fitness on Demand app.
If you have any questions about the Fitness on Demand studio please contact Justin Harden at [email protected].