Ferris State Alumni Association
---
Events
October 11 – 13 – Join us for a beautiful fall weekend on Mackinac Island. This alumni getaway package includes two nights stay in a beautiful, historic hotel as well as your ferry ride and much more!
November 8 – Back by popular demand! The Bulldogs will flood Little Caesars Arena in Detroit to show their FSU pride while cheering on the Detroit Red Wings. You won't want to miss the cost savings and Ferris fun!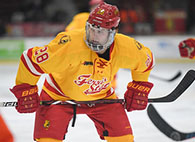 December 30 – Bulldog Hockey will be competing in the Great Lakes Invitational and the Alumni Association wants you to celebrate with us before their opening game vs. the University of Michigan on Monday, December 30.
Women's Basketball Tip-Off Dinner
Ferris Foundation for Excellence Dinner
PGM Alumni Reception
Sarasota Alumni & Friends Luncheon
Tucson Emeriti, Alumni & Friends Luncheon
---
The Ferris State Alumni Association at a Glance
Learn about the Alumni Association's events, benefits, and ways to get involved!