Bulldog For Life
Bulldogs all around the country are facing adversity. During these times we must remember where we have come from and that these challenges are nothing more than future opportunities for Bulldogs to succeed and persevere because we are in this together. Remember to keep connected and inspired because we ARE Bulldogs – honest, faithful, tenacious and vigilant.
---
Alumni Videos
---
Podcasts
Story Pirates - Family But Why - Family/Kids The Happiness Lab - Health
Sleep With Me - Wellness 10% Happier - Wellness Ferris Forward Podcast - Education
---
Traveling Brutus Photo Activity
Download, print out and color the pdf linked on the image below and take Brutus on an adventure! Get creative and capture photos of you and Brutus as you explore and enjoy summer activities, social distancing style. Be sure to tag the Alumni Association (@FerrisAlumni) in a social media post with your favorite photo, or submit your favorite photos to us at [email protected] - we will occasionally feature some of our office favorites and most creative pictures on the Alumni Association accounts! Have fun, get creative, and stay safe Bulldogs!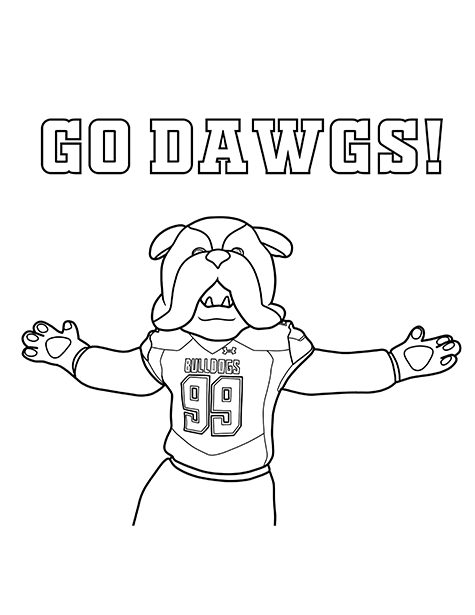 Ferris Desktop Images, Zoom Backgrounds and Coloring Pages
Click the Images to download the full versions from SmugMug!
Download the Images below to use as a Ferris themed Zoom Background for remote meetings!
Click the Link below to download a pdf with some Ferris-themed coloring pages!
---
Send a Happy Note to Students
In these unprecedented times, Bulldogs across the country are banding together to stay safe and protect their families and communities. Now more than ever it is important to support our students by letting them know that the Ferris Community Cares. Your encouraging and inspirational messages submitted before the start of the fall academic semester will be displayed in the Residence Halls for new and returning Bulldog students staying in on-campus housing. Click the link below to send a Happy Gram or supportive note to our Bulldog Students!
Send a Note to Bulldog Students here!
---
Put Together a Ferris Puzzle or Take a Virtual Tour of Campus
Enjoy putting together a puzzle of the Woodbridge N. Ferris statue or the Bulldog Logo! Then, feel free to take a virtual tour of campus with an admissions recruiter to see how campus has changed.
---
Consider a Donation to the Student Hardship Fund
As universities and businesses across the country continue to adapt and address concerns regarding the COVID-19 global pandemic, Ferris State University, The Ferris Foundation and the Alumni Association are deeply committed to the health and safety of our communities. During this time of uncertainty, we are directing much of our efforts to help our students who are currently experiencing significant hardships related to food and housing insecurity, loss of income, unanticipated travel expenses, and access to technology in order to fulfill their academic requirements. Please consider making a gift to the Student Hardship Fund to help support Ferris students in need. Every gift goes a long way in helping students succeed.
---
Enjoy Student Favorite Recipes from The Rock Café and Follow the Alumni Association Social Media Pages!