Spring Welcome was designed to welcome back new and returning students with activities all around campus. We urge you to participate in as many as you can, both virtually and in person, to meet new friends, learn more about yourself and others, and to simply have some fun while you are getting back into the groove of college life.
Please check the calendar in Bulldog Connect for updates and links. This list is continually changing.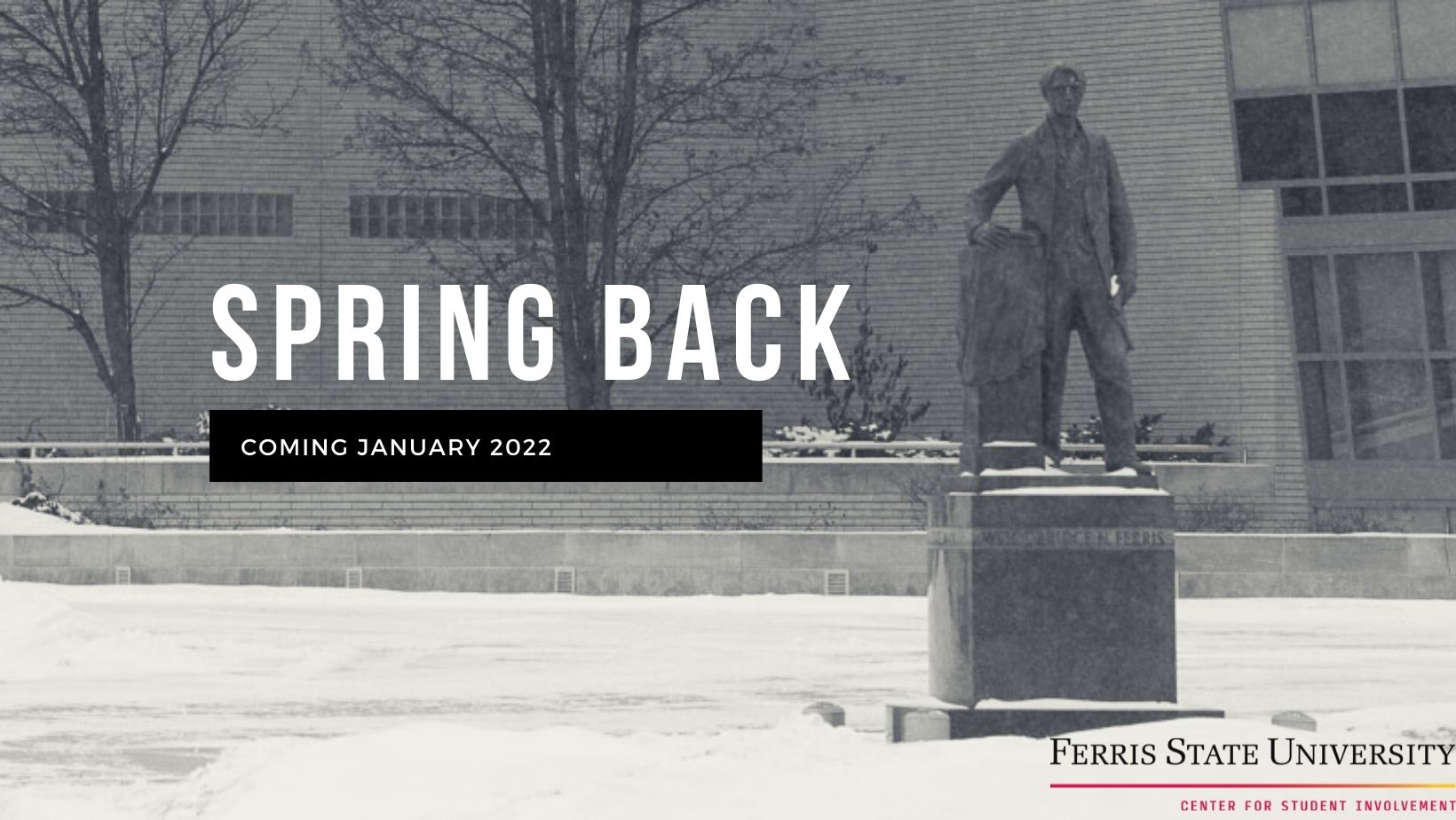 For virtual events, please go to the Bulldog Connect Calendar for links.
Spring Welcome Calendar
Many events on this list have been brought to campus by your Student Activity Fees as allocated by the Finance Division of Student Government.
Anyone with a disability who needs accommodations to attend any of these events should contact (231) 591-2606 or [email protected] at least 48 hours in advance.
Ferris State University is an equal opportunity institution. For more information on the University's policy on non-discrimination, visit www.ferris.edu/non-discrimination.