Options: Associates
Locations: Main Campus
Why Take Health Information Technology
Thank you for your interest in the FSU Health Information programs. If you want the business side of health care, one of the health information programs may be a good choice for you. Employment is expected to grow faster than average for health information professionals. Job prospects should be very good; technicians with a strong background in medical coding will be in particularly high demand. In health information departments, experienced administrators will be employed in supervision and management, overseeing the work of the coding, correspondence, or discharge sections. All positions within this field require proficiency with computers, careful attention to detail, and the ability to work independently. Students will complete assignments using both paper and electronic health records.
Career Opportunities
In the fall of each year, satisfaction surveys are sent via email or U.S. mail to Health Information Technology graduates and employers. For the 2019-2020 academic year, 16 HIT graduate and employer surveys were sent out. Seven graduate surveys were returned and five employer surveys were returned. Results of the surveys showed that:
90% of the Health Information Technology (HIT) graduates are employed and/or continuing their education
83% of the HIT graduates are satisfied with the education they received at Ferris
88% of the employers are satisfied with the HIT graduates they hired
90% of the students with HIT as the declared major graduate with an HIT degree
More Information
If you would like additional information about our programs, you can contact me at the link below.
Paula Hagstrom, MM RHIA, Program Coordinator
---
The Health Information Technology accreditor of Ferris State University is the Commission on Accreditation for Health Informatics and Information Management Education (CAHIIM). The College's accreditation for associate degree in Health Information Technology has been reaffirmed through 2021. All inquiries about the program's accreditation status should be directed by mail to CAHIIM, 200 East Randolph Street, Suite 5100, Chicago, IL., 60601; by phone at 312.235.3255; or by email at [email protected].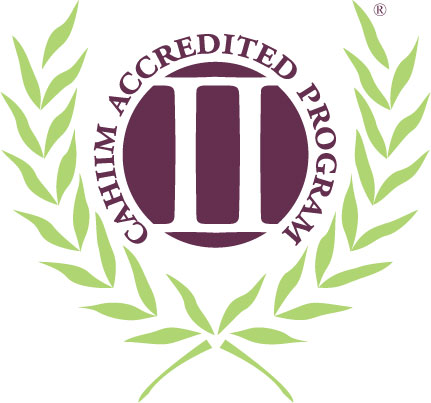 ---