Wayne Bersano's Internship
Internship: Detroit Marriott at the Renaissance Center, Detroit, Michigan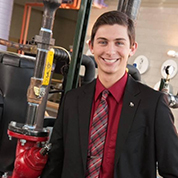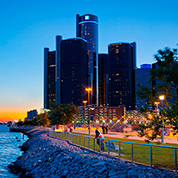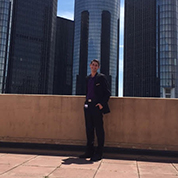 As the Housekeeping Supervisor Intern, I oversaw a team of approximately 70 housekeepers in a 1,328 room hotel. My duties included doing room inspections, collecting guest satisfaction survey data and organizing it, conducting daily stand-up meetings for housekeepers, and many other tasks. Our team focused heavily on ways to increase our guest satisfaction scores for room cleanliness.
Ferris Core Value Related to this Internship
A core value of Ferris that I can easily relate to my internship is Excellence. Throughout my time working for Marriott there are expectations that must be met and exceeded. The training and development that is done with all employees is exceptional and helps create well-rounded and dedicated associates. Also, all of the management was very driven and focused to develop new strategies and ideas to make the hotel a better environment for both employees and guests. Seeing that formed a sense of excellence and drive in me to make every situation I am in better.
Volunteer, Campus Involvement, and/or something special about you
Hospitality Management Student Association President, 2015-16 Student Government President, 2016 FSU Homecoming Royalty, Phi Sigma Kappa, National Society of Minorities in Hospitality, Eta Sigma Delta, Interfraternity Council, Colleges Against Cancer. I volunteer with the BIG Event, Relay for Life, and various programs with my organizations. Something special about me is that I am passionate about helping others and getting deeply involved in campus and community life. I love to travel and explore new places which is why I studied abroad in Germany for five months. Overall, I like to create connections with new people and learn more about myself and the world through these interactions.
Future plans
My future plans are still to be determined. I have recently become increasingly interested in volunteering in the Peace Corps for two years. Otherwise, I am hoping to find work in a management training program for a company such as Marriott and developing a career with them.
Advice for other students
My advice to other students would be to get involved on campus in at least one professional and one social/ special interest organization. This will help you develop personal connections and grow your network. Also, take advantage of the opportunities available to students while in school. There is so much support to study abroad and explore new places, go to various conferences, and attend many cultural and educational events on campus so it is important to utilize these resources and grow both personally and professionally.