RaeAnn Johnson's Internship
Internship: Salon Blu & Day Spa in Mount Pleasant, Michigan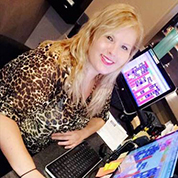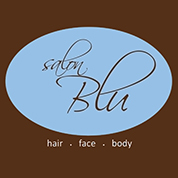 While on internship, I worked the front desk. Some of my duties include: greeting the guests and communicating with the service providers, taking phone calls and scheduling appointments, controlling inventory, and most importantly, to do everything I could to ensure that every guest left happy and feeling better than when they arrived. I also had the opportunity to test my knowledge by training a new receptionist this summer. I have never trained anyone before so it was a great learning experience.
Ferris Core Value Related to this Internship
Of the six core values, the one I relate the most to my internship experience is Diversity. Working in a customer service oriented field, you are always around people. I have met so many people of different backgrounds, ages, gender, sexual orientation, and lifestyles. It is important to understand everyone is different. Providing guests with a comfortable and safe environment is necessary in business today.
Volunteer, Campus Involvement, and/or something special about you
While attending Ferris, I was a member of NAACP for two years and volunteered with the Big Event to do yard work in the community. I had the opportunity to work the International Food and Wine Festival in Grand Rapids as well as playing a major role in our program's annual gala as a member of the silent auction and theme and décor team.
Future plans
I will be graduating in May of 2017 and I am very excited to put my knowledge and skills I have learned from my amazing professors to the test. I plan on maintaining employment in the spa industry; not sure where I will be going, but I am always up for an adventure. One day I want to open my own spa and gym, so I am going to gain as much knowledge and experience in this industry as possible.
Advice for other students
Keep yourself happy. This industry comes with a lot of stress and pressure and it is very important to maintain a healthy work/life balance. There are so many career opportunities with this degree; explore and find what you are good at and what you love.