Claire Wolfe
Ferris Program: Hospitality Management
Internship: Hyatt Regency in Cambridge, Maryland, Housekeeping Supervisor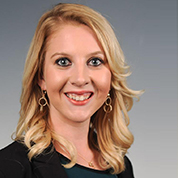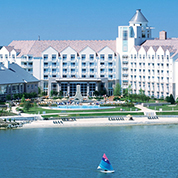 During my internship this previous summer I served as a Housekeeping Supervisor for Hyatt's Corporate Internship Program at the Hyatt Regency in Cambridge, Maryland. Some of my duties included opening housekeeping boards and meetings, learning back of the house inventory and ordering and doing room inspections to make sure that the hotel rooms were up to Hyatt's brand standards. While I was there I also took the opportunity to volunteer with the Women in Hyatt with Habitat for Humanity, took on extra analytics projects within the hotel and made amazing networking connections.
This December I will be graduating with a major in Resort Management and a double minor in Special Events and Meeting Planning, as well as Club Management. While at Ferris State University, I have been able to experience some amazing opportunities such as going to Italy for study abroad, volunteering in the Big Rapids community, and joining the Student Government Executive Board.
Ferris Core Value Related to this Internship
Opportunity is the word that I would use to describe my internships and experience here at Ferris. I have been able to meet so many inspiring people, mentors and have opportunities that I would not normally have if it were for Ferris at the Hospitality program.
Volunteer, Campus Involvement, and/or something special about you
Some of the other organizations I have been privileged to be a part of include the National Association for Catering and Events, National Society of Minorities in Hospitality, Hospitality Management Student Association, and Professional Convention Management Association. I was also honored to serve as the General Manager for the 2016 Hospitality Management Gala. Over my time here at Ferris State University, I have had the opportunity to work for some amazing companies during my internships, some of them including Starwood and Hyatt Hotels and Resorts.
Future plans
In the future I would like to work for a large hotel chain in the Rooms department. My goal is to become a Director of Rooms and eventually working my way up to General Manager.
Advice for other students
My advice to other students would be to get involved. Some of my most valuable college memories include being a part of RSOs and networking with other students, staff, and industry professionals.