Pat Klarecki, MBA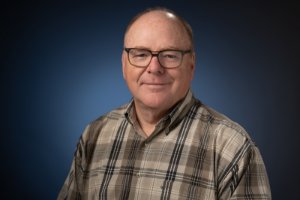 Professor
Graphic Media Management/Graphic Communications
Marketing
Phone: (231) 591-2848
Email: [email protected]

Education
MBA, Ferris State University, Quality and Process Improvement
MS, Ferris State University, Career and Technical Education
BS, Ferris State University, Printing Management
Biography
Patrick Klarecki is Professor of Graphic Media Management at Ferris State University's College of Business Marketing Department in Big Rapids, Michigan. He holds an MBA in Quality Improvement and an MS in Career and Technical Education. His teaching specialties are in sales, marketing, plant operations, systems, and personnel management. After spending ten years as operations manager with one of the nation's largest printing companies, Mr. Klarecki has become an active speaker, consultant, and advocate of process improvement and lean manufacturing, recruiting, retention and training a "New" labor force for the print media industry.
Presentations
Presentation
Klarecki, P. (Author & Presenter), Guest Lecture, "WorldKills International; Do you have what it takes to compete," Shenzhen Polytechnic University, Shenzhen China, (October 21, 2013).
Presentation
Klarecki, P. (Author & Presenter), International Conference on Advanced Media Technologies, "Sustainability - Green Printing," State General Administration of Press, Publication and the Shanghai Printing and Publishing College, Shanghai China, (October 19, 2013).